Innovating change: How FinTech and Blockchain will impact the mobile market
Innovating change: How FinTech and Blockchain will impact the mobile market
At a time when margins are under increasing pressure, operators and MVNOs are looking to recoup revenues through value added services.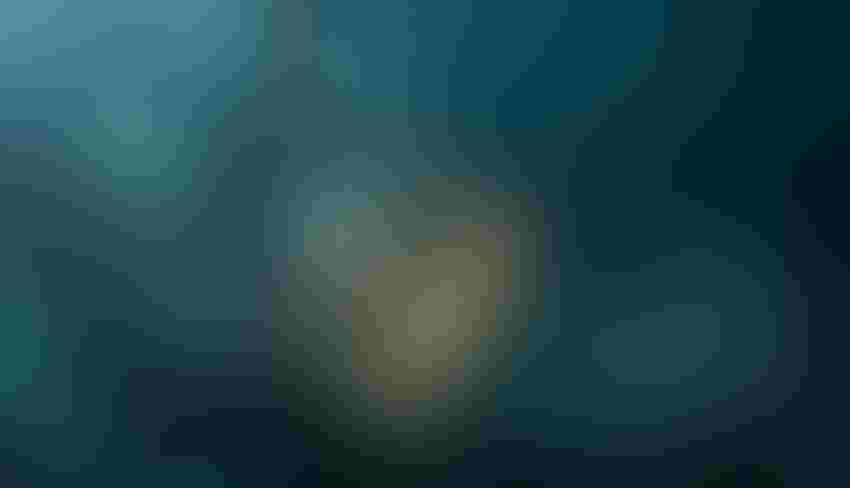 Telecoms.com periodically invites expert third parties to share their views on the industry's most pressing issues. In this piece Freelance Technology Journalist Kate O'Flaherty argues that value added services are the key to new revenue streams for mobile operators and MVNOs.
At a time when margins are under increasing pressure, operators and MVNOs are looking to recoup revenues through value added services. An area offering growing potential is the technology enabled by the financial sector – including micropayments, loans and even full banking services.
Indeed, Orange Bank, launched in November 2017 following the operator's purchase of a 65% stake in Groupama, is an interesting example of a mobile operator entering the FinTech space. The operator's online banking unit, which is targeting two million customers, had already reached 50,000 users by the end of last year.
"This is the chance for Orange to get into a new area," says Kester Mann, Analyst at CCS Insight. "Their target is everyone, but the service will be attractive to the young market who have been brought up with mobile and would trust them".
It is with this in mind that financial services are also being offered by MVNOs. Take, for example, the GiffGaff game plan in partnership with peer-to-peer lending platform RateSetter, which offers financial services to its users. In addition, ethnic MVNOs such as Lebara offer money transfer services to customers.
Going one step further, there is also the potential for banks to start their own MVNOs. It has been rumoured that Standard Bank in South Africa is poised become the second bank in the country to launch an MVNO after FNB Connect entered the market in 2015.
Indeed, there are already MVNO banks in Africa and others are planning to enter the space, says Ian Streule, Partner Consulting at Analysys Mason. "They know this gives them a way of offering financial services to users through the end device, benefitting from security and authentication through a mobile. MVNOs are good at innovating and creating new services".
This is especially relevant in emerging markets, according to VP Marketing at Juvo, Jacquie Amacher: "Subscribers in cash-based societies who lack access to formal credit can instead use financial services through their mobile provider.
She points out: "Mobile service providers are uniquely positioned – they have the distribution to provide access. It's about creating an identity-based relationship and moving them up the pathway to financial inclusion by offering them mobile financial services for the first time."
By providing ongoing access to otherwise unattainable mobile financial services, MVNOs can boost engagement, dramatically reduce churn and increase average revenue per user (ARPU), says Amacher.
Blockchain in Mobile
At the same time, the technology commonly known as the distributed ledger that enables cryptocurrencies such as Bitcoin, blockchain offers further potential for both mobile operators and MVNOs.
For example, Deutsche Telekom's recently-launched City Pass is based on blockchain technology. Replacing the membership passes usually found in someone's wallet, City Pass can be used via a smartphone app or physical card.
More broadly, blockchain can be built into a variety of mobile apps. At the same time, the technology has the ability to improve internal efficiencies including operator to MVNO wholesale billing and cyber security.
According to experts, the application of blockchain is in its early stages, with most mobile players merely considering the technology and working out what it can do. But there is much more to come as the area matures.
Csilla Zsigri, Senior Analyst, Cloud Transformation and Blockchain at 451 Research explains: "Blockchain can be built into all sorts of mobile apps, from financial to public services and retail. One use case is where people without bank accounts can make mobile payments using apps".
"Another example would be to have a network that verifies your identity using a mobile app –  your identity data is on the device itself –  and this can be used for services such as getting a driving license or opening a bank account".
VP of product management at Juvo, Jason Robinson agrees, saying: "Emerging solutions around decentralised, digital identities provide a path for those who lack a formal financial identity to gain access to a broader set of services".
Meanwhile, says Zsigri, airlines are working on blockchain-based mobile loyalty apps as part of a digital wallet. She adds: "Even blockchain powered app stores are being talked about.
AppCoins is an app store protocol under development that aims to power advertising, in-app purchases and app approval with blockchain technology. It ultimately acts as a medium of exchange between developers and end users".
MVNO and Mobile Operator Solutions
Taking this into account, Garry Partington, CEO of Apadmi thinks Blockchain will offer multiple additional use cases to both operators and MVNOs. He cites the example of an MVNO solution for removing international call and data roaming charges.
In addition, according to Partington, there is potential for products offered by blockchain-based solutions such as Ethereum, which allow for the distributed exchange of 'smart contracts'.
He explains: "A smart contract is a piece of software that's run as part of a transaction in a distributed computing environment. It works by validating the transaction and storing the record on the open ledger, in a 'block'. When a block is full, a new one is created, and they're chained together through a link – creating a blockchain".
So how does that translate into a real-life use case? Global Security Strategy and Blockchain Leader at Aricent, Shaan Mulchandani says: "The smart contract aspect of blockchain can be used to establish and validate wholesale billing rates between operator and MVNO".
It is true to say blockchain has huge potential, but the technology is still very new. In contrast, the impact of financial services on MVNOs and operators is already starting to be felt.
For now, according to Andy McDonald, VP, Merchant Retail EMEA, ACI Worldwide: "The most innovative convenience-enhancing solutions are the ones that connect the dots quickly, particularly between customer and payment. Think peer-to-peer transfers via Facebook chat, or the millions of Chinese WeChat and Alipay users who pay for products by scanning QR codes from newspapers, online adverts or smart TVs".
He advises: "To make the most of opportunities, telcos need to position themselves as the hub of the emerging digital marketplace: As an integrator for devices, applications, methods of mobile payment and customer identity management".
Join us at the MVNOs World Congress 2018 in Madrid, 23 – 26 April, and hear from the industry leaders, including Andy McDonald and Ian Streule, on how FinTech and Blockchain will impact the MVNOs market.
Get the latest news straight to your inbox.
Register for the Telecoms.com newsletter here.