The long-term approach to innovation: do you dare to dream?
The long-term approach to innovation: do you dare to dream?
Although it was Steve Jobs who unleashed the disruption that has eaten into their bottom line, Apple's founder is nevertheless the chief executive that communications service provider CEOs find the most inspirational.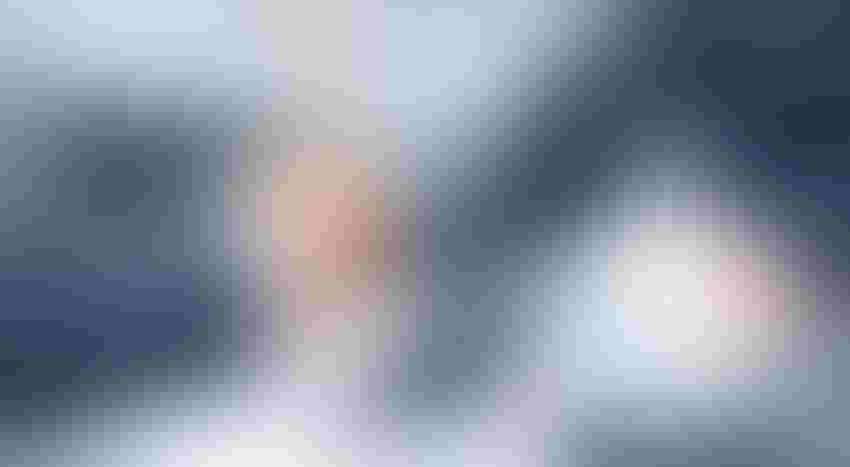 Telecoms.com periodically invites expert third parties to share their views on the industry's most pressing issues. In this piece David Dryzin of Amdocs reviews a recent survey conducted into senior management styles and explores how they need to adapt to meet future challenges.
Although it was Steve Jobs who unleashed the disruption that has eaten into their bottom line, Apple's founder is nevertheless the chief executive that communications service provider CEOs find the most inspirational.
This somewhat ironic finding, taken from a global survey we recently conducted, centres on Jobs' legendary status as an industry innovator. And due to Apple and other over-the-top players' success in taking a bite out of their market, service providers now understand the importance of taking a long-term approach towards innovation.
But when considering how this might be achieved, the idea of finding an equivalent to Steve Jobs is a non-starter according to our study. Innovation in the future will not be a one-man show, but rather will be achieved by teams of people with a diverse range of skills, working collaboratively. Given service providers face fast-moving technological and demographic changes outside of their control, it is also exceptionally difficult for them to take a long-term perspective.
So how should service providers go about it? First, don't reject long-term thinking and do have five or 10-year goals that can guide the organisation. Second, within these goals, embrace the concept of dynamic strategies that make a healthy virtue of continuous change and challenge. The nature of these strategies is that they need to be revisited regularly for adaptation and change according to new situations. Finally, and most important, think what innovation means for you as a service provider.
Establishing a culture of innovation
Innovation shouldn't be contained in one department or laboratory, where good ideas may be conjured up but are often stuck in a silo. While critical to have teams in place whose job it is to focus on innovation, innovation needs to be a process and culture cultivated across the organisation. Everyone needs to contribute to it, asking themselves: What can I improve? How can I do it better?
For example, at our services R&D department, answering these questions is our day-to-day mission. We focus on real-life challenges and look for ideas to do things better and for services our customers will need tomorrow. We then take these ideas to the field for validation. We tend to kill ideas that are just about doing things cheaper, not better.
But at large service providers, the everyday essential work of running the business tends to get in the way of thinking and behaving innovatively. These short-term, day-to-day challenges can be a killer for innovation, especially as competition intensifies, regulation is ratcheted up and ARPU tumbles.  Service providers need to challenge this status quo. While they all might be investing in LTE now, what are they investing in to keep them ahead three, five years down the road?
Indeed, our survey found that service providers recognize the short-sightedness of following a day-to-day approach. The industry CEOs and C-suite executives we polled believe that creating organisational structures to support innovation and change is the number one priority for CEO success five years ahead. Personally, on top of this, I also think organizations need to introduce a new element into their definition of productive work – dreaming, because at its centre, innovation is dreaming about what more could be possible.
This is no easy task because, to be effective, any space for encouraging innovation must be backed up by a willingness to let people make mistakes and fail as they try their best to succeed.  At most service providers, the emphasis has been placed on designing out risks but if they are to innovate productively, risks must be taken, so long as the lessons learned from failures are quickly applied and not repeated. I would even argue that to truly succeed in long-term planning, managements need to think in terms of worst-case scenarios and force themselves out of their comfort zones. Instilling a sense of urgency is the best way to come up with new, transformative ideas.
New C-level roles
Re-introducing risks into the business demands senior leadership support and guidance. Our study suggests that the pressure to innovate requires new forms of leadership. A majority of the senior executives we surveyed believe that industry CEOs will need to change their management style in order to remain successful in 2020, shifting from the currently favoured pacesetting (1st) and visionary (2nd) management styles in which the CEO is expected to know where the company is going and lead it there by example, to coaching (1st) and affiliative (tied 2nd place with pacesetting) styles, which value the contribution of teamwork to end goals. These executives also think new roles will be added to the C-suite, with senior executives holding responsibility for customer experience, commercial activities and innovation. The advent of the 'Chief Innovation Officer' might be a sign that service providers are getting things right about long-term thinking and innovation, lifting innovation out of just the R&D departments.
Looking back on Steve Jobs' career, it's important to note that his greatest success came after he returned to Apple, having earlier been fired by the company he founded as it fell behind Microsoft. This shows us the importance of having an outside view when an organisation becomes bogged down in overly inward-looking thinking.
There is a very strong case for service providers to understand that they shouldn't rely on just their own long-term thinking if they want their plans to be relevant and sustainable. In new domains like digital and cloud, our study shows service providers are looking to deploy hybrid models, combining insourcing and outsourcing strategies, as well as seek help from strategic partners who can bring the knowledge and experts they need. In many cases, this may be the only way to accelerate and reach the level of service expected within fast-moving markets.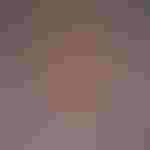 With more than 20 years communications industry experience, David Dryzin has extensive international experience in both sales and implementations, having worked closely with many tier-one communication service providers and technology suppliers. After a wide variety of executive roles, he is now the General Manager in Amdocs' System Integration & Operations group, responsible for driving Amdocs' services sales, as well as Amdocs' services strategy, marketing, innovation & creation of new services.
Get the latest news straight to your inbox.
Register for the Telecoms.com newsletter here.
You May Also Like
---