Spoilt for choice
Spoilt for choice
Since mid-2008, when Apple first opened the doors of its genre-defining App Store, the concept has swept the mobile industry and become the primary means for consumers to discover content. While there are some who believe the devices space has become a two horse race in terms of platforms, with Apple and Google's Android as the only runners, the software side of the mobile experience is in a state of flux, and 2012 may still be too early to place confident bets.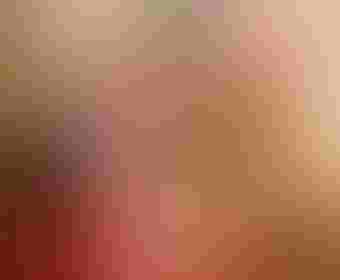 The WAC is being absorbed into GSMA, and its technical assets sold off
Since mid-2008, when Apple first opened the doors of its genre-defining App Store, the concept has swept the mobile industry and become the primary means for consumers to discover content. While there are some who believe the devices space has become a two horse race in terms of platforms, with Apple and Google's Android as the only runners, the software side of the mobile experience is in a state of flux, and 2012 may still be too early to place confident bets.
There's no doubt the respective 'big name' app stores, those run by Apple and Google, are successful. There are more than 500,000 available apps in the Apple App Store and over 370,000 in the Android Market, while Windows Phone Marketplace, Nokia Ovi Store and BlackBerry App World follow behind at some considerable distance.
There is also a customer base. According to Gartner, smartphone sales jumped yet again during the second quarter of 2011, totalling 25 per cent of all handset sales. Then of course there's the nascent but not insignificant tablet space. Overall there's a strong ecosystem in existence, with plenty of opportunity for developers, who create the applications that are the lifeblood of these ecosystems, to flock to the biggest store fronts.
And this is the problem. Application stores, now swollen with content, have become somewhat daunting, especially for the many first-time users migrating to the smartphone space from the feature phone market. For developers, the big risk is getting lost in the crowd, buried beneath dozens of other apps that might be cheaper or similar in nature, offer more novelty value, or whose developers simply got luckier. Moreover, the bigger a store gets, the harder it is to police, and the more likely that a sub-standard or even downright malicious app will make it through the vetting process, damaging the experience on that platform for everyone.
According to Lee Epting, director of content services for Vodafone group, consumers are prioritising quality over quantity: "They're saying, 'give me choice but don't give me too much choice'. It's a daunting prospect to have to scroll through thousands of apps to find one quality item and then buy it in the hope that it's ok," she says.
Vodafone isn't the first carrier to try and position itself as a filter between the thousands of available applications and the bamboozled consumer.  But it recently went a stage further, with the launch of a branded experience in the Android Market that introduced carrier billing and also opened a separate, curated app store, designed to showcase a selection of apps from multiple platforms and stores, all of which have been tested against Vodafone's network.
"What we've found when we check these apps, is that there's lots of stuff getting into the Apple App Store that we don't think Apple would be happy with. We don't know why, maybe they dropped the bar," Epting says. "But when we quality check these apps they fail our standards, mainly for using APIs not required for the app. So we're more stringent than other app stores."
In its branded App Select store, a standalone experience pushed out via widget and web to new and existing users, Vodafone will focus on showcasing the top 100 apps from any shop. There will be no archive, with content being refreshed every three months—and, if an app is not moving, it will be cut. Furthermore, all content is localised by market.
If Vodafone is correct in its assessment there is a new generation of smartphone agoraphobics who, unsettled by the wide, open plains of the internet and its application stores, are clamouring to be let back into the walled garden. It could be argued that the growing adoption of HTML5 as a rich web technology will exacerbate this problem as many see an HTML5 site as a cheaper alternative to a full blown mobile application.
"The app store model is certainly a bubble, but this time it's clear that the shift isn't temporary," says Mark Doherty, strategic solutions manager at Adobe Systems. "For agencies and publishers we've now come out of the era of using marketing budgets to simply join the crowd on iOS. Brands are now starting to measure their successes and optimise their spend. We also know that mobile budgets are not growing, so brands are looking for ways to reach more devices with the same cost and that's where HTML and cross-platform technologies come in."
In November, Adobe called time on Flash Player for mobile devices, ending development on the browser plugin following the release of Flash Player 11.1 for Android and BlackBerry PlayBook. Doherty says that HTML5 is certainly one path forward, although it will take years to produce widely consistent web standards necessary to support everything required by the creative and publishing industries in HTML. Meanwhile standalone applications can still be built using Flash tooling and targeting with Adobe AIR across iOS, Android, Blackberry, Amazon's Kindle Fire and other devices. "It turned out that content owners just weren't that interested in optimizing Flash content for mobile browsers, but they are keen to build applications and so Adobe is supporting that model," Doherty says.
While Flash is being refocused towards premium video and gaming experiences and other use cases that would be impractical or impossible with HTML, Doherty points out that, with larger screens such as those appearing on tablets, users hunt for—and find—different content.
On the flip side, more of those large screens are coming on line, partly due to the success of the iPad but more because Android inherently lowers the barrier of entry for newcomers to the tablet and mobile devices scene. Take Australian manufacturer Kogan Technologies, which recently hit the consumer market with an Android tablet that costs £120. Founder and CEO Ruslan Kogan concedes that the device is not an iPad competitor, it's targeted at people who want a similar experience for a fraction of the price.
"Android is a game changer when it comes to the hardware industry. For TVs, which is our core manufacturing operation, we spend a lot of time and money with engineers designing the software and menus and associated features. But when it comes to mobile devices, the beautiful thing about Android is that it lets you just concentrate on the hardware, while the software just does what it needs to do," Kogan says. "Android has done a great job of making sure the OS can be ported to different devices, while Apple on the other hand restricts what you can do because it's a very closed system."
Another key point Ruslan raises is that Android, coupled with the potential of online retail, enables the manufacturer to talk directly to the consumer. And with the most successful application stores run by a mixture of web entities and device OEMs, the operator looks somewhat shut out of the ecosystem, according to Paul Buchheit, an ex-Google developer credited with the creation of Gmail as well as the company's "Don't be evil" motto.
"The carriers are such a roadblock to innovation a lot of times and Google, Microsoft, Amazon, Apple and Facebook are all in this really aggressive war with each other and they've all got a lot of money. If something like buying a carrier gave one of them a leg up in terms of offering services it may well make a lot of sense. But right now things are held back a lot of times by carriers trying to squeeze as much money as possible out of the industry. Look at how long the iPhone was stuck on AT&T's network while Android got a huge opening by being available on Verizon," he says.
In Buchheit's crystal ball, the mobile platform space will be a two horse race between Apple and Android. "Android has so much momentum and its free—it has a negative cost so how do you compete with that? And Apple is just a better experience. So what room does that leave for any other players?"
Vodafone's Lee Epting concedes that HTML5 gives brands the ability to bypass all other channels in the delivery of their solutions but argues that the web is, "just another touch-point. Users come in via the browser and are presented an app to download to the desktop."
Epting believes that users exploring the device default to an app-centric world and, while widgets as a concept are becoming increasingly dynamic, you get more richness from native apps. "I have yet to see one new paradigm put another paradigm to death. Just look at Java," she says. "It's still a primary breadwinner for a lot of app developers today and is a mainstream in the emerging markets. Java will still be around for some time because people with feature phones will want content too.
"Developers are living in a mixed soup, so we are saying a curated app shop is what will matter to the next wave of smartphone users," she says. "We're going after an existing channel—Android Market—and saying let's have a curated store within that, but also let's hit the browser and have a widget framework with real time updates."
But another player that has seen reasonable success as an app development platform, as well as managing to cosy up to the operators and the device vendors is Facebook, a social network that has been smart in its packaging of APIs, and very successful in integrating social gaming and driving brand awareness through applications.
Take Nokia Siemens Networks (NSN), which in October, launched a self-care app for Facebook, allowing operators' customers to personally manage their fixed and mobile telecom services from their phones. The app enables end users to check their balance, buy special offers and subscribe to services from their respective service providers. The app aims to offer an improved service from operators by allowing them to engage with customers where they spend most of their time online. It also hits a sweet spot with operators by setting up a self-care platform, freeing up the carrier's in house resources.
Henri Moissinac, head of mobile business at Facebook, says he doesn't see Facebook as a "rival" development platform because a lot of the things done for mobile developers recently are on top of Android or iOS. "So we're making these platforms more and more relevant for developers. We're making them social, focusing on social apps. So rival isn't right but we're starting on Android and iPhone and trying to spread out into other platforms," he says.
In one sense the firm walks a fine line because it relies on the carriers and handset manufacturers to push the social network to the users. But Moissinac does reveal that the company is trying to push the envelope with regards to specific experiences that pitch Facebook more as a handset UI. "You can sync your address book with Facebook and for some devices and users maybe that will be the only address book that they use," he says, conceding that the proposition might not be attractive for "the entire world".
For Facebook, in a mobile environment at least, its greatest traction comes through the apps, on various platforms, as every time a user migrates from the mobile site to the app Moissinac says the company sees "engagement going through the roof" due to a better and faster experience. Yet he also sees potential for a more intelligent browser.
In fact, the consensus is that native apps, widgets and rich web sites will co-exist for some time to come. The big question is whether these existing channels, left to a 'let a thousand flowers bloom' model, will be able to maintain, or in some cases regain, quality. The users hold all the trump cards and will take the simplest option. But this doesn't mean the most permissive player will take the lead, rather the most shrewd cultivator of those pieces of content.
Get the latest news straight to your inbox.
Register for the Telecoms.com newsletter here.
You May Also Like
---