Small cells: the Lesser Powered Femtocell
Small cells: the Lesser Powered Femtocell
The term 'femtocell', yet another hyped technology, was penned several years ago to cast away our cellular coverage woes but at a price. Fortunately, nowadays, you no longer hear mobile operators telling consumers that they must dip into their pockets to resolve those coverage issues that were fundamentally their responsibility.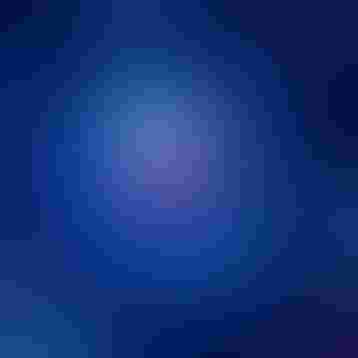 Vodafone and JCCDecaux to roll-out a network of small-cells
Telecoms.com periodically invites expert third-party contributors to submit analysis on a key topic affecting the telco industry. In this piece technology author Dean Anthony Gratton explores the modern small cell and asks if we've seen it all before.
A little belated I know, but I have had some time to reflect on the whole small cell malarkey. You see the term 'femtocell', yet another hyped technology, was penned several years ago to cast away our cellular coverage woes but at a price. Fortunately, nowadays, you no longer hear mobile operators telling consumers that they must dip into their pockets to resolve those coverage issues that were fundamentally their responsibility.
It was nothing less than a scrooge-like attempt to rectify the problems of coverage; rather than deploying or extending their infrastructures to accommodate the overwhelming growth in cellular data usage. The operators thought it best to maximise consumers' existing broadband connectivity as a backhaul to ease capacity through femtocells in areas experiencing poor coverage or over-capacity and to pass the cost across to the consumer.
An ill-thought business proposition
I was working with a company in Europe in late 2007 and remained there for a couple of years working on a breadth of new technologies and products. Although, I was not directly involved with the research and development of femtocell products and their associated technologies, I was indeed privy to the numerous technology hurdles that troubled and challenged the team. The combination of certain technologies crammed into such a small form factor was very much like a jigsaw puzzle – you would manoeuvre each piece to determine which would fit where and to establish if it would work in such proximity. Nevertheless, the femtocell group triumphed when most, if not all, of the technical issues had been resolved.
However, following a three year investment in the R&D, and striving to harness buy-ins from European and British network operators, the femtocell group was disbanded and tens of people lost their jobs. This incredibly unfortunate situation was primarily due to an ill-thought business proposition – a belief that consumers should reach into their pockets; for me, this was solely the biggest reason for its failure.
Now we have 'small cells' and, if I really squint long enough, I can't help but read the newly polished blurb and all the literature surrounding this new product – there it is, I can see it, I'm so sure: it's a femtocell!
Small cell vis-à-vis Femtocell
I caught up with Alan Law, Chair of the Small Cell forum (smallcellforum.org) who also happens to be responsible for new technologies at Vodafone. Anyway, I was reminded that my interview with him was strictly in his capacity as Chair of the forum and that any questions regarding his relationship with Vodafone should, as is so often the case with my mobile signal, be dropped.  I was also joined by Mark Grayson, a Cisco Small Cell forum board member, whom I was informed could also perhaps offer a somewhat unbiased perspective about small cell technology.
I asked (a little predictably perhaps) "What is a small cell?" Grayson was first to respond, "A small cell is really a smaller version of a macro cell. The output power distinguishes a small cell from a femtocell." Okay fine, but I still had that nagging doubt, so I discussed how the original business proposition resulted in femtocell's failure, but I was interrupted by Law who explained, "It's not fair to say femtocells failed. You have to look at the market. Some vendors within the market have merged and some have adopted the technology so it's still very much there." Biting my tongue, I managed to keep my immediate thoughts to myself but felt duty bound to interject "Alas Alan, I'm not convinced, as I'm still aware (quite recently, in fact) that some operators continue to palm off a femtocell, as a solution in areas where there is poor coverage."
Finally, a shift in responsibility
With the original business supposition in mind, I was keen to learn if there had been any shift in responsibility, insofar as it was the operators that should take ownership of issues that governed the capacity and coverage of its subscribers. What's more, what role do small cells provide consumers? Grayson answered, "We need to focus on the business case not purely the technology. We do have collateral around the deployment of femtocells around residential areas, which has now evolved to address the enterprise coverage." Incidentally, you may already be aware that a femtocell can support up to five concurrent users. Law noted, "The small capacity you are referring to is very much residential. The scale of the growth is being designed to manage growth in user traffic using network principles."
Small cells can leverage the IoT and M2M
It's clear that small cells may address areas where communication services are needed, Law likened it to, "Dealing with the NOT spots as well as the hot spots." What's more, the forum envisaged that small cells could likewise address a range of industries to include mining, oil, gas and so on, where the forum continues to develop a series of scenarios that cover both the rural and remote areas. Additionally, several scenarios for the Internet of Things (IoT) and Machine-to-Machine (M2M) were also discussed in the same context.
Anyway, for me, it's clear that there's an 'unsaid' sentiment, if you like, since we have nothing more than an adequate distraction, where small cells address the enterprise, which is fine and, of course, the femtocell tackles issues within the residential area. This is all jolly, but what about expanding or extending the infrastructure? Are the operators so strapped for cash that they are unable to dip into their pockets, utilising capital and operational expenditure to extend their networks, or is the bottom line so, so important? In fact, I did see a story a week or so ago, where operators would 'piggy-back' each other's network to ensure coverage for new and existing subscribers – another article perhaps?
In essence I feel that a small cell is remarkably like a femtocell, albeit with less power, oh, and it addresses the enterprise – cunning! Alas, the small cell, like the femtocell, is yet another 'band aid' attempt at covering up a problem, which clearly is going to get bigger since the demand on data services will inevitably increase exponentially. I don't want to be (actually I do) the one that says "I told you so" in a few years.
Until next time…
I'm taking a break from December's feature because it's Christmas! Anyway, I have a book to complete and this is how I will spend most of my festivities – much to the wife's annoyance! I will join you again in January to continue my 'witty' shenanigans and to expose both the successes and failures of the industry by lifting the lid to see what's what. So this is where a turkey-seeking Dr G signs off.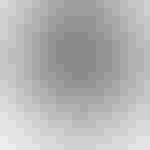 About Dean Anthony Gratton
Dr Dean Anthony Gratton is a bestselling author and columnist, and has worked extensively within the wireless communications R&D industry. His wireless research work has been patented. You can contact Dean at [email protected] and follow him on Twitter (@grattonboy) to enjoy his risqué humour, witty shenanigans, social media and technology-related tweets. You can also read more about his work at deangratton.com.
Get the latest news straight to your inbox.
Register for the Telecoms.com newsletter here.
You May Also Like
---