Private networks: something of a big deal
Private networks: something of a big deal
One of the more immediate revenue stream opportunities right now is wireless private networks, and the good news is that this opportunity doesn't require 5G.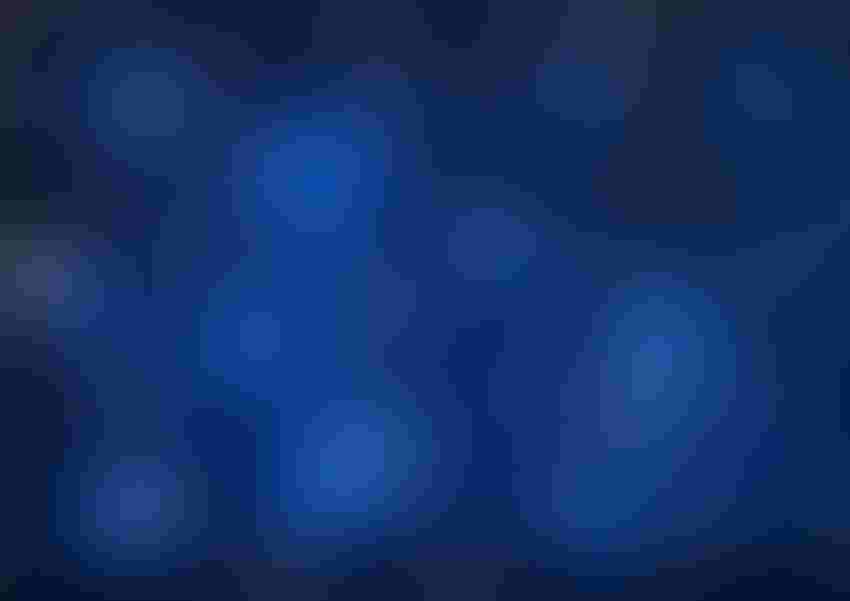 Telecoms.com periodically invites other scribes to share their views on the industry's most pressing issues. In this piece Ray Le Maistre, Editor-in-Chief at Light Reading, notes that with mobile operators and vendors scrambling for new business opportunities, the burgeoning wireless private networks sector could be a mini honey pot.
One of the biggest, and hardest to answer, questions asked every day at telecoms operators and vendors concerns new business opportunities – the identity of new revenue streams.
That question has been highlighted even more in the past few years as operators, in particular, seek to justify their 5G investments and develop a return on investment (ROI) plan that combines lower opex with additional revenues.
There won't be a single answer to that question, of course: It will be a mixed bag of savings (hopefully!) and sales opportunities.
One of the more immediate revenue stream opportunities right now is wireless private networks, and the good news is that this opportunity doesn't require 5G. Instead, the potential looks set to be enhanced by the availability of a full set of 5G standards (including the yet-to-be concluded core network specs) and the maturity of associated technology.
In the meantime, 4G/LTE has already been the cellular foundation for an increasingly thriving wireless private networks sector that, according to ABI Research, will be worth $16.3 billion by 2025 (see https://www.abiresearch.com/press/private-lte-will-be-us163-billion-opportunity-2025-and-foundation-5g-services-end-vertical-markets/).
Another market sizing prediction, this time by SNS Telecom & IT, pitches annual spending on private 4G and 5G networks at $4.7 billion by the end of 2020 and almost $8 billion by 2023.   
However this plays out, there's clear anticipation of growing investment. What's particularly interesting, though, is which organizations might pocket that investment. That's because enterprises and/or organizations looking to benefit from having a private wireless network have a number of options once they decide to move ahead with a private network – here are three permutations that look most likely to me:
Build and run it themselves – technology vendors get some sales in this instance

Outsource the network planning, construction and possibly even the day-to-day. management of the network to a systems integrator (SI) – the SI and some vendors get the spoils. It's possible here, of course, that the SI could be a technology vendor.

Outsource to a mobile network operator – the operator and some vendors will get some greenbacks.
For sure there will be other permutations, but it shows how many different parts of the ecosystem have some skin in the game, which is what makes this sector so interesting.
What's also interesting, of course, is what the enterprises do with their private networks: Does it enhance operations? Help reduce costs? Create new business opportunities? All of the above?
Let's not forget the role of the regulators in all of this. In the US the private wireless sector has been given a shot in the arm by the availability of CBRS (Citizens Broadband Radio Service) shared spectrum in the currently unlicensed 3.5 GHz band: This has given rise to numerous trials and deployments in locations such as sports stadiums, Times Square and even prisons.
In Germany, the regulator has set aside 100MHz of 5G spectrum for private, industrial networks has caused a storm and even led to accusations from the mobile operators that the move ramped up the cost of licenses in the spectrum auction held earlier this year. (See Telcos complain about auction as German regulator bags €6.5bn https://telecoms.com/497897/telcos-complain-about-auction-as-german-regulator-bags-e6-5bn/)
In the UK, Ofcom is making spectrum available in four bands:
the 1800 MHz and 2300 MHz shared spectrum bands, which are currently used for mobile services;

the 3.8-4.2 GHz band, which supports 5G services, and

the 26 GHz band, which has also been identified as one of the main bands for 5G in the future.
The process to enable companies and organizations (Ofcom has identified manufacturers, business parks, holiday/theme parks and farms as potential users) in the UK to apply for spectrum will go live before the end of this year, with Ofcom believing that thousands of private networks could be up and running in the coming years.
Network infrastructure giant Nokia believes more than a dozen countries are planning to allocate spectrum specifically for private wireless networks, and that will suit the Finnish vendor just fine as it's building a sizeable business by focussing on the specific needs of such buildouts.
It recently boasted that it already supports more than 120 private wireless networks around the world, with its customers including 24 in transportation, 35 in the energy sector, 32 in public sector and smart cities, and 11 in manufacturing and logistics. The company believes that, potentially, the number of private network base stations could dwarf the 7 million deployed by the world's commercial mobile network operators, possibly by as much as twofold.
Nokia isn't alone in spying this business opportunity, of course, although it has clearly built itself a solid foundation on which to build: Sweden's Ericsson, as you'd expect, is also hot for such business, while specialists such as Redline and Federated Wireless are also chasing business.
So where is this market heading? And what are the drivers for further private network rollout? That's something I'll be checking into at the Private Networks in a 5G World (https://tmt.knect365.com/private-networks/) event in London (November 26-27), where the likes of Shell, Heathrow Airport, the Antwerp Port Authority and multiple major mobile network operators and technology developers will be sharing their stories.
Get the latest news straight to your inbox.
Register for the Telecoms.com newsletter here.
You May Also Like
---