OTT providers are getting some very important things right in the battle for consumers
OTT providers are getting some very important things right in the battle for consumers
Over-the-top (OTT) content providers have seen the world's advanced mobile and broadband networks for what they truly are: a conduit for connecting with the consumer.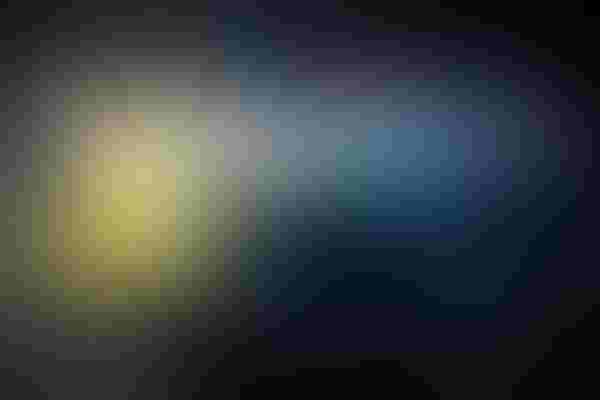 Telecoms.com periodically invites expert third parties to share their views on the industry's most pressing issues. In this piece Brice Clinton, Senior Engineer at CSG International looks at what can be learned from the OTT specialists when trying to appeal to the digital consumer.
Over-the-top (OTT) content providers have seen the world's advanced mobile and broadband networks for what they truly are: a conduit for connecting with the consumer. And by all accounts, they are using it to their advantage by delivering a content experience that keeps subscribers coming back for more.
With OTT giants like Netflix adding on average 600,000 new subscribers every quarter and existing and new Apple TV device projections expected to garner more than 7 million subscribers by the end of 2016, consumers have flocked to independent digital content providers in droves for their favorite sports events, live streaming video alongside their favorite movies and TV series.
It is indeed a new era for digital content—and consumers are in the driver's seat. Armed with mobility (and on average more than four connected devices) they are no longer bound by set top boxes and living room televisions.
The delivery of digital content 'anytime, anywhere' has shifted what consumers expect from their digital content experience. While traditional cable providers are waging battles of their own (and using their long-time customer relationships to preserve their customer base), we see three key areas where OTT providers are getting it right when it comes to the consumer experience:
OTT providers have made the digital content experience easy
Browse, find, buy. Content consumption has never been easier because OTT providers have taken innovative 'app-like' approaches to make the user experience personalized and seamless.
Gone are the days of flipping through a 100-channel lineup to find a desired program. Instead, successful digital service providers are taking the Pandora Radio approach to delivering content. By leveraging consumption history, viewing behaviors and interests, providers can position curated content choices based on individual customer preferences. And with each choice a consumer makes, the menu of suggested programming gets smarter and more precise, making the experience even more meaningful to the user.
As a result, what was once considered small niche markets for content based on personal interests and preferences now has the promise to generate billions of dollars in new revenue and millions of consumers across the globe.
Take Whistle Sports as an example. Its founder launched the You Tube network on the hunch that millennials weren't watching sports the way they used to—and he was right. The millennial-focused publisher—whose investors include former Yankees shortstop Derek Jeter and Denver Broncos quarterback Peyton Manning—reaches more than 78 million fans across its social media platforms and says it's adding 2 million fans each week.  By aggregating interests in many niche sports—from lacrosse to archery and beyond—Whistle Sports has become a viable contender in the OTT sports content market.
Five years ago, such a concept didn't even exist. OTT providers are capitalizing on consumer preferences and interests—and combining it with a compelling user experience—to build a fast-growing and very loyal fan base.
OTT providers have made content portability seamless
The image of a family watching TV together in the living room is an image of the past. Today, almost three billion people (that's 40% of the world's population) are using the Internet, with many accessing this superhighway of content through their smart phones. (In fact, mobile devices account for 49% of total time spent on consuming digital media today.)
Each consumer wants to watch their own favorite shows whenever they wish—and on whatever IP-based device they choose. And some younger subscribers are choosing to forgo monthly subscription-based TV services all together—but as OTT providers' skyrocketing subscriber numbers will attest, it doesn't mean they aren't interested in consuming digital content of all types.
It's a fact that ubiquitous connectivity is the new norm. The most successful OTT providers understand there is no one-size-fits-all model when it comes to content delivery—and they have enabled their content delivery platforms to support the seamless transition from one device to another.
Providers who are giving their consumers the ability to use their mobile devices as a portable DVR library with access to their favorite content from anywhere are being rewarded with loyal subscribers.
OTT providers have put the power of payment in the hands of consumers
OTT providers have worked hard to ensure that consumers can pay anyway they choose—and from whatever device they happen to be on. Providing a seamless way to pay is a game changer for this simple fact: when it's easy to pay, it's easier for the provider to generate revenue and build customer loyalty.
Creating a frictionless payment process  ensures the consumer will come back time and again, empowered by the ability to put purchases on whichever tab they chose—the monthly bill, a gift card or something else altogether.
These payment capabilities—what we collectively call an e-wallet—allow consumers to store all of their payment methods in a single, secure hub. This include gift cards, PayPal accounts, stored value accounts, brand specific or external loyalty schemes, coupons and even credit or debit cards all in one centralized location.
OTT providers are effectively using e-wallet functionality to incentivize customers, such as creating customer loyalty through rewards programs and coupons based on the types of payments and programs they use the most.
Tune in for the battle over the consumer
Digital commerce starts with the personalized promotion that hooks the customer and offers the storefront that presents the right content. But closing the sale in an equally personalized and convenient matter is just as essential to securing customer loyalty.
For the consumer, buying and consuming content from a preferred source while on-the-go is taken for granted. Whether sitting at the office and downloading content to watch on the train ride home or purchasing that "I just can't resist" boost to get to the next level of a favorite game, consumers expect to easily and swiftly complete a transaction using their own preferred (and secure) payment method.
While OTT players have given traditional cable providers significant competition, the digital content market is still rapidly evolving. Watching new digital content markets unfold is like getting a front-row seat to a boxing match pitting two formidable contenders against one another. Who will win? The veteran boxer with years of experience and knock-outs under his belt, or the agile newcomer who is light on his feet and quick to the punch?
I'm not a betting man, but chances are good that both will fight back with compelling digital content experiences that will benefit us all…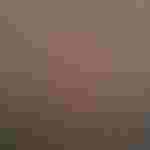 Brice Clinton is a senior engineer for CSG International. His extensive industry experience includes international business development, technical evangelism, and translating CSG's business capabilities across technologies, business models, and languages. Clinton received a bachelor of the arts in Organizational Communication from Purdue University, and a master's degree in Sports Administration from Northwestern University. He is an adjunct professor at Northwestern University leading courses in Information Technology in Sports and Digital Business Strategy.
Get the latest news straight to your inbox.
Register for the Telecoms.com newsletter here.
You May Also Like
---