Nokia's AI strategy gathers momentum with new lab
Nokia's AI strategy gathers momentum with new lab
Finnish kit maker Nokia is building on last week's launch of an AI tool for operators with the opening of a new lab.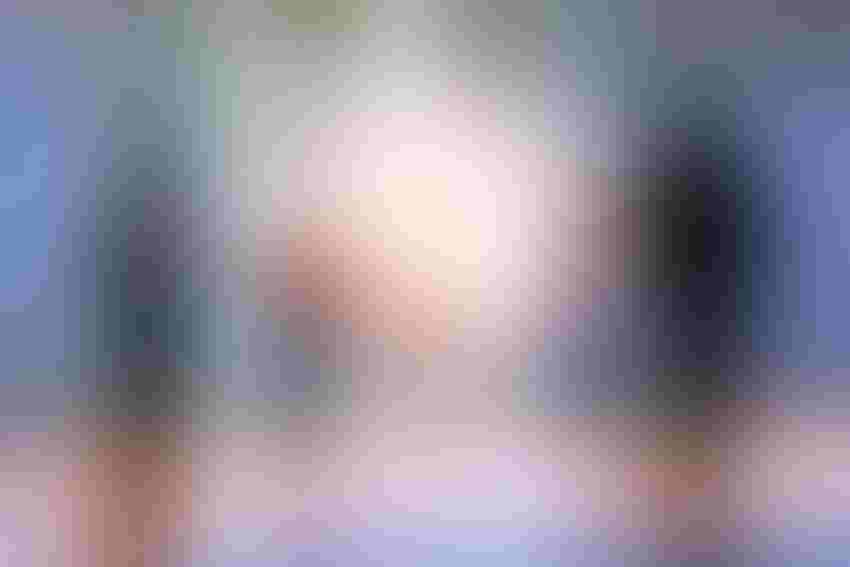 Group of people against digital barrier, 3D generated image.
Finnish kit maker Nokia is building on last week's launch of an AI tool for operators with the opening of a new lab.
Based in Dubai, it has a fairly broad remit, one that includes fostering the development and adoption of new AI and machine learning (AI/ML)-based network intelligence tech by operators throughout the Middle East and Africa. Nokia also hopes the lab will drum up business for two of its cloud RAN partners, Dell and Hewlett Packard Enterprise (HPE).
The new facility, called the Open Innovation Lab will focus on three main areas.
First up is cloud RAN. Nokia will invite hyperscalers and related ecosystem partners to work with Nokia, Dell and HPE to further Nokia's progress on what it calls 'anyRAN'. AnyRAN represents Nokia's effort to achieve feature and performance parity between cloud and purpose-built RAN, giving operators and enterprises the flexibility to choose the network architecture that suits them best.
The second area of focus is private wireless and industrial networks. Nokia has been working hard to drive adoption of its MX Industrial Edge (MXIE) platform, and its new lab offers a chance to show off some new industry 4.0 use cases, and stimulate interest among MEA enterprises.
Last but by no means least, Nokia wants its new lab to accelerate the adoption of AI and ML for network automation and optimisation. It will use it as a shop window for its MantaRay self-organising network (SON) portfolio, which Nokia claims is capable of taking self-configuring, self-healing, and self-optimising actions that boost network performance and efficiency.
"We are excited to launch our Open Innovation Lab in MEA, reaffirming our commitment to drive innovation with our partners in key future technology areas, including Dell and HPE," said Mikko Lavanti, SVP of Mobile Networks at Nokia, MEA, in a statement.
"This collaboration will accelerate the adoption of new technologies in our region. We can help both operators and enterprises enhance network efficiency and performance as well as unlock new monetisation opportunities," he said.
"The future of the telecommunications industry is open, backed by an ecosystem of partners collaborating to help network operators digitally transform and quickly bring innovative and revenue generating solutions to market," added Tibor Fabry-Asztalos, SVP of product development engineering at Dell's Telecom Systems Business. "Nokia's Cloud RAN capabilities, combined with Dell's cloud-native infrastructure and software in the new Open Innovation Lab, will accelerate the adoption and performance of open network architectures and create new opportunities for network automation and efficiency."
The lab presumably gives Nokia an opportunity to engage with operators about its newly-launched AVA Data Suite. It's a tool that runs on Google Cloud that is designed to standardise the data generated by networks and by extension make it easier and less time-consuming for telcos to implement AI/ML systems on their networks.
Indeed, according to a report in August by Analysys Mason that was commissioned by Nokia, legacy systems with proprietary interfaces are making it harder for operators to access high-quality data sets, and therefore more challenging to integrate AI into their networks.
The incentives for operators to overcome this challenge are clear.
According to a survey by chip maker Nvidia earlier this year, 73% of telco respondents that have either trialled or implemented AI in some way, shape or form said it led to increased turnover, in some cases by more than 10%. Similarly, 80% of respondents in the same category said AI has helped them to lower annual costs.
Figures like these should be floating around in the heads of any telco engineers that set foot in Nokia's new lab.
Get the latest news straight to your inbox. Register for the Telecoms.com newsletter here.
Get the latest news straight to your inbox.
Register for the Telecoms.com newsletter here.
You May Also Like
---