Iliad lays claim to Europe's most powerful AI supercomputer
Iliad lays claim to Europe's most powerful AI supercomputer
Rarely one to play it coy, France-based Iliad has announced an eye-catching plan to capitalise on AI hype.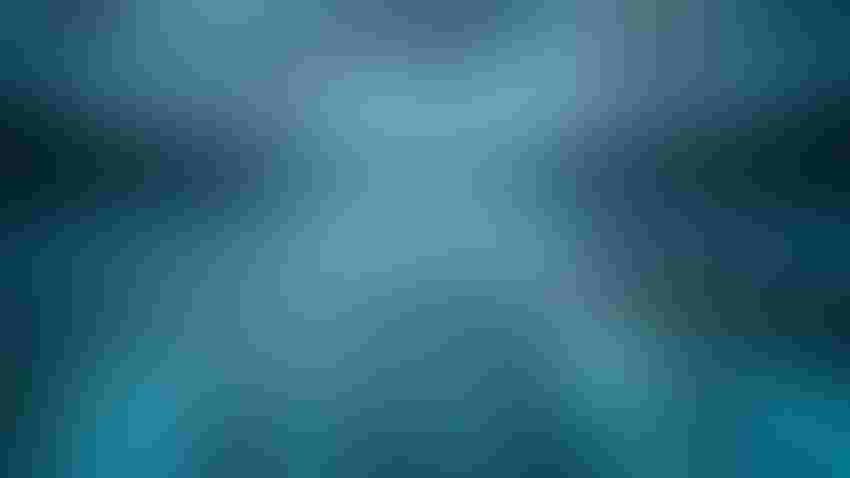 Abs Hologram Data flow grid - 3d rendered image. Technology, augmented reality (AR), virtual reality (VR) concepts. Abstract backgrounds. Innovation. Artificial intelligence background. Hologram view.
Rarely one to play it coy, France-based Iliad has announced an eye-catching plan to capitalise on AI hype.
Central to this strategy is the deployment of an AI supercomputer. Iliad has bought itself an Nvidia DGX SuperPOD, which is the chip maker's turnkey AI data centre solution. It has opted for the top-end version, which comes equipped with Nvidia's H100 GPUs, designed to support the most demanding AI workloads, which includes training large language models (LLMs).
Deployed at one of Iliad's data centres near Paris, the telco claims it is Europe's most potent AI supercomputer to date.
It will be put to use by Iliad's cloud services division, Scaleway, which will use it to underpin a range of cloud-native AI offerings to businesses. Enterprises that want their own LLM can use the supercomputer to train one. If that sounds like overkill, Scaleway will also make available smaller portions of its AI supercomputer resources to companies want to develop smaller, more targeted AI models.
"In the coming months, Scaleway will continue to invest in building up a leading European AI ecosystem, particularly by further increasing its available computing power," Iliad said in a press release.
With so many telcos boarding the generative AI hype train this year, there is mounting pressure to stand out from both rival telcos and hyperscalers.
Iliad has opted for the tried and tested 'most powerful to-date' approach, which is certainly eye-catching, but expensive – particularly if it wants to maintain that technological edge over the competition in the coming years. It nonetheless offers a way for Iliad to differentiate itself from hyperscalers without having to go toe-to-toe with them on breadth of coverage.
The other point of difference Iliad could leverage is its local presence and expertise. This might appeal to some of France's domestic megacorps, which range from banking and insurance multinationals like BNP Paribas and Axa, to aerospace and defence giants like Airbus, Thales, and Dassault.
Tied to this is the possible desire among French enterprises – and regulators – for LLMs to be trained on infrastructure located within France, in the interests of data sovereignty and maintaining oversight of sensitive information.
Iliad's arrival to the generative AI party represents another feather in Nvidia's cap.
The US-based chip maker is betting heavily on AI as the next growth engine that will propel the company – which has already seen some stellar growth in just the last couple of years – to even greater heights.
In May, it announced that its new AI 'superchip', called Grace Hopper, has entered into production, and will power a new supercomputer solution, the DGX GH200 – start saving now, Iliad.
Nvidia is also trying to tempt operators to use its graphics processing units (GPUs) as RAN accelerators that can improve the performance of cloud-native networks. Just this week, Japanese incumbent DoCoMo launched what it claims is the world's first GPU-accelerated network, in partnership with Nvidia.
Meanwhile, in addition to a supercomputer, Iliad also revealed this week that it has opened an AI excellence lab. It has invested €100 million and counting into the new facility, chaired by Iliad CEO Xavier Niel.
Its mission is to train a new generation of AI researchers, and contribute to the AI ecosystem by making its findings publicly available. To further its research, the lab will now also be able to access Iliad's new supercomputer.
Iliad also plans to host an AI conference at Paris-based start-up campus, Station F. Taking place in mid-November, it plans to showcase the most recent advances in AI, and serve as a forum to discuss AI's impact on business, and anticipate upcoming trends.
Such is the degree of AI hype at the moment, it is tempting to categorise some announcements as telcos merely jumping on the bandwagon in the interests of positive PR.
That doesn't appear to be the case with Iliad though, which seems to be putting some serious money where its mouth is. On that note, it be interesting to see – further down the line – how talkative Iliad is when it comes to discussing a return on this investment.
Get the latest news straight to your inbox. Register for the Telecoms.com newsletter here.
Get the latest news straight to your inbox.
Register for the Telecoms.com newsletter here.
You May Also Like
---