IBC 2018 - TMT industry must focus on innovation to reignite growth in core services
IBC 2018 - TMT industry must focus on innovation to reignite growth in core services
As big tech companies move into content creation and distribution, media and entertainment businesses face an unprecedented array of challenges from new competition to the growing purchasing power of the digital native generation.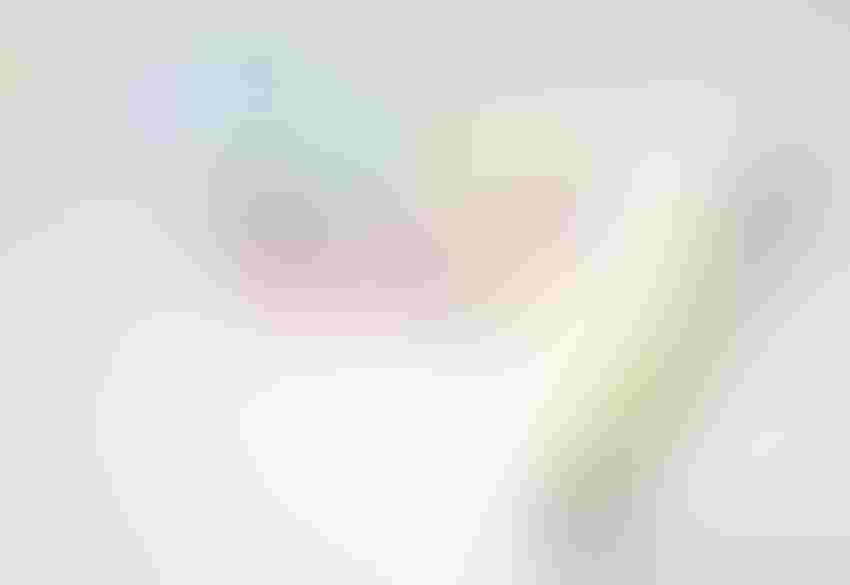 Telecoms.com periodically invites expert third parties to share their views on the industry's most pressing issues. In this piece Gavin Mann, Global Broadcast Lead for Accenture, offers a preview of the key topics that will define IBC 2018.
As big tech companies move into content creation and distribution, media and entertainment businesses face an unprecedented array of challenges from new competition to the growing purchasing power of the digital native generation.
Established players must safeguard their core business to maintain and nurture the steady reliable cash flow that comes from their legacy and established customer bases, while forging a path to unlock new revenue streams through innovation. As technology continually evolves, there is no finish line and service providers must get used to continual change.
At IBC, disruption in the industry will be the main topic driving conversations at the show. Accenture believes that there are several ways the industry can embrace technology to unlock new innovation and equip businesses for future success, which will be major points of focus at the RAI. Here are more details about each:
Advanced TV Advertising – Making it easier for advertising buyers
Audiences continue to become more fragmented around a growing number of video offerings and the media industry is having a tough time keeping up with measuring viewership and charging for it. While media companies typically try to sell their own ad inventory with proprietary methods, coming together with a single methodology for tracking content and creating niche data sets in a manner similar to what is being done in the online space, may prove crucial to the industry's future.
Consortiums like Open AP in North America allow advertisers to use a standard group of data sets to define valuable segments of consumers, which could be anything from expectant mums to first-time house buyers. Each company within the Open AP consortium continues to sell its own commercial time and space, but the wider technology offering means advertisers will be able to access specific segments at greater scale.
We expect many execs will be meeting counterparts at IBC to discuss starting or expanding similar data co-operatives in Europe and around the world.
Creating a culture of innovation
Television Understands Innovation: From revolutions in display (black & white to colour, screen formats), to step changes in choice with the entry of non-terrestrial media (satellite and cable), through to the relative explosion of variety as countries transition from analogue to digital, television providers have always combined technology, insight and opportunity to stay ahead. This drive for creative transformation has been a constant, even though in many countries broadcasters and platform operators alike have followed a well-trodden path – from single, national institutions at the birth of the industry to today's modern competitors. The recent, rapid growth of platform players offering IP-based video consumption has created a new urgency for innovation, driven both by investor perceptions – and reality on the ground.
Investors have bought into the huge future valuations of platform players, who have created scaled global footprints based on new technologies, value chains and business models. Investors remember the slow-to-adapt industries, or those simply on point when the first digital shots were fired. For video to avoid the fates of so many music and newspaper companies, investors expect a strong digital narrative which sets out steps to survive and thrive in this new context.  investors expect established video businesses to articulate clear strategies. They want to see real, sustained innovation along this journey, differentiation and energetic competitiveness.
Established players can, and need to, apply the full force of digital innovation across their entire business, decoupling decision making and operational processes from legacy ways of working. They'll realise benefits in almost every domain of a traditional video business:
Finding cost efficiencies

Unlocking trapped value to be deployed more profitably
Driving innovation from within lays the strongest possible foundations for the competitive positioning of any video business. It seeks to create a lean, agile culture of rapid innovation and experimentation, which is alive to the major decision points and options in a company's future.
Changing the innovation culture is a complete journey of transformation that rethinks the operating model, the value tree, skills and core KPIs. Investments to drive growth in the core business must also be capable of underpinning emerging digital ones.
Companies without an innovation story, who don't change their culture to be able to innovate, will see shareholders lose confidence that they can deliver future value. Established players need to move decisively to apply the full force of digital innovation across their entire business, decoupling decision making and operational processes from legacy ways of working, therefore removing silos from the operating model and workforce.
Will Voice Assistants disintermediate established brands?
The smart home continues to mature significantly as the digital giants, telcos, cable operators, retailers use Voice Assistants as a license to experiment and bring to market new hardware and services. The emergence of voice as an interface, powered by Artificial Intelligence, has seen Voice Assistants impact on marketing grow exponentially as experiences become curated and personalized.
Increasingly, algorithms are performing the role of gatekeeper between consumers and brands, and they are indifferent to the branding efforts that influence buying decisions people make for themselves. This poses a potential problem for brands looking to connect with consumers.  Think what happens when you ask a voice assistant to order some AAA batteries, and what that means for the valuable established brands which still have "prominence" on the supermarket shelf.
Media and Entertainment companies must quickly get a grip on these new algorithm gatekeepers and learn to navigate and engage with them. Many should consider creating collaborative or complementary services on an existing platform to find new ways to prompt their brand and purchases. All will need to consider carefully where a product or service can be designed to make it past the gatekeeper, and how to earn customer loyalty once it does.
Why the media industry should embrace blockchain
As media companies grapple with disruptive market conditions and increasingly demanding customers, blockchain can redefine how they can engage with their customers, partners and broader ecosystems. The first of these industry trends is strategic co-opetition, driven by consumers' insatiable appetite for content. These ecosystems offer digital trust models ideal for securing rights, remediating financial transactions, sharing the right data, and optimizing the value chain.
One blockchain opportunity in media is to secure data. Media and platform companies have nothing if they cannot protect data and grant access only to those who need it. Blockchain technology is poised to be a game-changer in data security. It creates an auditable trail of an asset whether it is a device, access rights or content. No one owns this history, which creates a new level of visibility and transparency.
Blockchain can reduce piracy by enabling digital rights management—a boon for regulating copyright infringement. It can also make content provenance more transparent by validating authors and granting them access to distribution channels as trusted sources. Imagine the value of this in a world where "fake news" is part of the cultural and political lexicon. And as companies provide customers with their personal data to meet regulatory requirements, blockchain can capture and store a tamper-evident, secure and up-to-date history of personal usage data for better data portability. With so many use cases, blockchain promises to be an unprecedented data security breakthrough for this and many other industries.
Artificial Intelligence Adoption in Media & Entertainment
There is no doubt that AI will be a hot topic at this year's show. We are moving beyond the phase of everyone talking about it to businesses actually using it to drive business benefits. Yet although it's gathering pace rapidly, AI is still a new technology and many media companies are still grappling with what is possible and how they can leverage it to deliver true value.
There are many use cases in the industry that we'll be hearing about spanning from basic automation of back office processes, to automating compliance checks, automated creation/optimization of programming schedules, or even using AI to ingest and interpret complicated royalties' contracts to assess payments required.
One story we'll be hearing about at IBC is the topic of content curation. We all know just how important content has become – Disney starting its own streaming service is just one example of media businesses putting content at the heart of their strategies. Together with the right content, any company looking to generate serious growth simply must provide a good customer experience. Artificial intelligence could be part of the answer to next generation content curation. It allows businesses to tailor what they send to individual customers, which would be impossible to do manually because of the sheer volume of content and customers.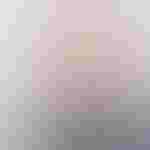 Gavin Mann is the Global Broadcast Lead for Accenture. Digital transformation has been at the heart of his work for the last 20 years. Gavin has worked across multiple industries including broadcast, music, movies, gaming and publishing.
Get the latest news straight to your inbox.
Register for the Telecoms.com newsletter here.
You May Also Like
---