Four ways telcos can profit from the growth of the connected car market
Four ways telcos can profit from the growth of the connected car market
Revenue forecasts for connected cars is predicted to reach $152 billion by 2020, so it is little wonder that automotive companies, technology giants like Google and Apple and telecom companies around the world are all looking to carve out a sizeable chunk of this market.
Telecoms.com periodically invites expert third parties to share their views on the industry's most pressing issues. In this post Karthikeyan Natarajan, Head of Automotive at Tech Mahindra, looks at how telecoms companies can capitalise on the growing connected car industry.
On average we spend 6.5 hours a week in our cars and by 2018 most new cars sold around the globe will have onboard digital connectivity. Revenue forecasts for connected cars is predicted to reach $152 billion by 2020, so it is little wonder that automotive companies, technology giants like Google and Apple and telecom companies around the world are all looking to carve out a sizeable chunk of this market.
This article will focus on the opportunities and challenges for telecom companies in establishing a lucrative new business from a market that is undoubtedly in the ascendancy. In my opinion there are four key areas for telecom companies to focus their energies. The first of these is the most obvious one of infotainment and already a number of operators like AT&T and Verizon are offering storage services for in-car music and videos.
The After Market Opportunity
The second market is the 'after-market' opportunity where On Board Diagnostics (OBD) solutions like Tech Mahindra's OBD Dongle offer not only in-car wireless connectivity but also the ability to transmit data over the cars' Controller Area Network (CAN), a standard protocol that allows data collected from sensors within the car to be communicated via the cloud back to the telecom network. This allows the collection of vehicle parameters which could be used for insurance purposes, or for driver or vehicle health. It could, for example, automatically book in a service or monitor the driver's vital signs to detect any signs of fatigue or poor health.
The third market opportunity requires a degree of collaboration between the automotive companies and the telecom operators offering huge potential for both the parties. This is the area of connected car analytics and would require the automotive companies to enable the telecom companies to gain access to the in-car data. This could relay data for insurance purposes, or spare part replacement; whereby the system might automatically arrange for the order and installation of a new part when it detects an impending fault. Another area of huge potential is in e-coaching of the driver. This could for instance be used to analyse and provide customised driver coaching for inexperienced drivers or even be used by the emergency services or to help improve driving skills for someone that has been caught speeding.
The potential for collaboration between OEMs and automotive companies is a logical one as there are more phones that cars and the cost of offering such services would be greatly amortised if offered by operators rather than by individual car manufacturers.
Wearables, the New Back Seat Driver
The fourth opportunity is the area of 'wearables' which are accessories that can be offered such as safety devices. An example could be an emergency switch for the passenger sitting in the back seat. This is another opportunity that operators are well positioned to exploit as it isn't just about the service but the value-add that can be offered around it.
So which operators have been the first to seize the opportunity offered by connected cars? Back in 2012 Verizon acquired Hughes Telematics for a whopping $612 million and today the merged company offers a range of individual and fleet management services for safety, infotainment and efficiency. Deutsche Telekom also hooked up with Daimler back in 2013 to offer cloud infrastructure, services and connectivity from a single source. Today at least a dozen of the leading global telecom companies have created separate divisions and forged partnerships to capitalise on the emerging connected car market.
Not just a 'Dumb Pipe'
Yet the competition in the market is sure to be fierce and Google, Apple and Amazon will be formidable opponents. Telecom companies have a lot to gain from winning a share of this lucrative new market. Cellular networks have the advantage of being a cheaper communications medium than WiFi and since it needs to be available 24/7 and offer high availability – there is an important opportunity for operators to seize. They must, however avoid falling into the trap of just selling the data and the pipe itself and focus instead on adding real value around this, for example by offering analytics and intelligence to ensure that the traffic pumped through the cloud is handled in an optimised and smart manner to be able to identify when a change has occurred and only transmit this data, rather than stream all data which would create an enormous data overload.
Follow the money
So how will the business models behind these new connected car services work? There are a couple of different approaches being taken by the early movers in this market. These include offering family plans to the consumer which comprise of SIM cards for mobile phones and cars as a bundle. Alternatively the automotive company sometimes installs the SIM cards into the vehicle and offers this as a service for an initial period, after which the OEM or operator may offer to extend the contract. An approach currently offered by General Motors' OnStar subsidiary provides a base level service and invites the car owner to opt for extra storage capacity on top of the standard allowance, either from OnStar directly, or if they have an existing contract with AT&T . Other wild cards who are keen to enter the market and disrupt these models are the payment card providers, who are also keen to grab a slice of the pie for themselves.
Other issues that operators and car manufacturers will need to grapple with is the area of privacy and ensuring that data is collected transparently and with the consumer's permission. Yet in this connected world that we all live in, where we are all using Google Maps, Twitter, Facebook, WhatsApp etc, where our location and contacts are routinely being monitored, the car is just another extension to the digital world we live in.
However, overall the opportunity for telecom operators is immense. Operators like AT&T have publicly disclosed that they expect to earn $5 billion of revenue from the connected car market by 2020. Today just 15 % of new cars are sold with on-board connectivity but this will rise to 35% by 2017 and by 2018 this will be the norm for all new cars. Diversification into the connected home, connected car and connected health market offer huge opportunities to operators to take a sizeable chunk of the market and carve out a new and profitable business segment for themselves. At Tech Mahindra we are working with operators around the globe today to provide connected car platforms that not only deliver a variety of connected car services, but also are integrated into their existing CRM infrastructure. We're also working on overarching services that can help deliver a new generation of emergency and safety services to benefit both the operators and the wider public.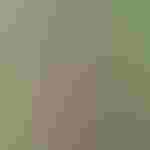 Karthikeyan Natarajan heads the Engineering and R&D group at Tech Mahindra. With more than 22 years of professional experience in Product Development & Strategy, he has been instrumental in building the organization as one of the fastest growing global engineering service providers. Karthik has successfully transitioned global engineering strategies for several Fortune 500 clients and has built global development centers across the regions. Karthik has led and transformed businesses decoding challenging engineering needs of customers across western markets as well as emerging markets. He has been responsible for building market expansion strategies, partnerships, domain expertise and capabilities across the engineering industry verticals including Digital and business transformation with Industrial Internet.
Get the latest news straight to your inbox.
Register for the Telecoms.com newsletter here.
You May Also Like
---