End of an era
End of an era
The end of July 2009 may also have marked the end of an era in the infrastructure market, as Canadian manufacturer and one time telecoms giant Nortel seems likely to take its final bow.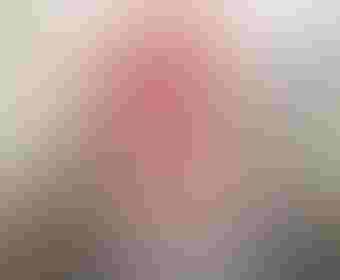 Once mighty Nortel bows out of the telecoms space
The end of July 2009 may also have marked the end of an era in the infrastructure market, as Canadian manufacturer and one time telecoms giant Nortel seems likely to take its final bow.
In late June, Nortel's fire sale looked like it was drawing to a close as rival Nokia Siemens Networks stepped in with a $650m offer to acquire Nortel's LTE and CDMA assets. But with Nortel sheltering in Chapter 11 Bankruptcy Protection, the Canadian firm was forced to file for a bidding procedure that invited higher offers in order to comply with the US Bankruptcy Code.
In the end however it was Swedish vendor Ericsson that won out with a $1.13bn bid that has since been approved from the Ontario Superior Court of Justice and the United States Bankruptcy Court for the District of Delaware. The deal includes all of Nortel's CDMA business and Nortel's LTE Access assets, although it is understood that this does not include the firm's LTE patent portfolio.
But the auction was not without controversy. Canadian handset vendor Research In Motion (RIM) came out swinging in late July, alleging that Nortel had obstructed its attempts to purchase the same assets that had caught NSN and Ericsson's eyes.
Jim Balsillie, RIM's co-chief executive officer said that the firm would be prepared to pay in the range of $1.1bn for the CDMA and LTE businesses and "certain other Nortel assets". But he said that in its attempts to be qualified as a bidder in Nortel's auction bidding process, RIM was told it could be qualified only if it promised not to submit offers for other Nortel assets for a period of one year—something which it had intended to do.
"RIM is extremely disappointed that Nortel's world leading technology, the development of which has been funded in part by Canadian taxpayers, seems destined to leave Canada and that Canada's own Export Development Corporation is preparing to help by lending $300 million to another bidder…RIM has found itself blocked at every turn," said Balsillie.
It seems as if all parties, Canada's export credit agency included, just wants to get the company broken up and sold off. "This is the end of the line for Nortel," said Mike Roberts, principal analyst at Informa Telecoms & Media. "This takes the company out of the mobile business, and it looks like the rest of the firm is being sold off piecemeal."
Indeed, enterprise networking firm Avaya has signed an agreement to purchase Nortel's enterprise solutions business for $475m. The proposed acquisition includes the Nortel Enterprise Solutions voice, data and government systems businesses, but is subject to a bankruptcy auction process as well. Although it does not look like Ayava will have any competition.
There has also been plenty of speculation that the firm is considering selling its 50 per cent stake in Korean joint venture LG-Nortel, in which it is a partner with local manufacturer LG Electronics, for anything up to $1bn. And it is also thought the company is still considering the sale of its crown jewels—its Metro Ethernet unit, which it took off the market in February. Nortel has only said that it is in advanced discussions with other parties with a view to selling other parts of its business.
In early August, Mike Zafirovski, president and CEO of Nortel announced his resignation from the once mighty firm, effective immediately. After overseeing the break up of much of the business, Zafirovski said he "believes the company has reached a natural transition point". The company's board of directors has also been reduced from nine to three, with the business now considered stable.
Second quarter net loss, driven by reorganisation costs, hit $274m, compared to net loss of $113m in the second quarter of 2008. Revenues for the period declined 25 per cent year on year and 14 per cent quarter on quarter to $1.972bn.
Informa's Roberts said that the writing was effectively on the wall when the company went into Chapter 11, "Customers stopped ordering with them, and the management did too little too late," he said.
On a related note, Informa's Roberts said that he had heard of concerns among the carrier community about the lack of competition between vendors. "There is concern that numbers are dwindling quite rapidly," he said. "The Alcatel Lucents and Ericssons look viable now, but for how long will that continue?"
In a recent interview with telecoms.com Tarek A. Robbiati, the chief executive officer of CSL, Hong Kong's first-placed mobile carrier, predicted that Chinese vendors will come to dominate the global mobile infrastructure market. "Further consolidation will come in the next three to five years. In the end there will be only three [infrastructure vendors] left, and two of them will be Chinese. The European vendors are just too slow," he said.
Times are indeed hard. For the second quarter of 2009, NSN reported a 21 per cent year on year decline in net sales to €3.2bn, and the kit vendor said it expects the mobile infrastructure and fixed infrastructure and related services market to decline approximately ten per cent in Euro terms in 2009, from 2008 levels as carriers reign in spending.
Alcatel-Lucent meanwhile has struck a deal with IT giant HP that will see a merger of product offerings pitched at service providers and enterprises. Under a ten-year deal the companies will jointly market IT and communications solutions and managed services designed around convergence and next generation networks. The companies are hoping to pick up on the convergence of telecoms and IT, where many organisations are looking to modernise or outsource their infrastructures, by creating a one-stop shop.
The program will be supported by dedicated business development and sales resources, and is expected to generate billions of Euros in net revenues for HP and Alcatel-Lucent over a ten year period. As part of the agreement, HP will also take over a large part of Alcatel-Lucent's IT operations, with the French/US vendor seeing its infrastructure upgraded to a more modern and efficient platform. As a result, some 1,000 Alcatel-Lucent staff will be transferred to HP.
Get the latest news straight to your inbox.
Register for the Telecoms.com newsletter here.
You May Also Like
---