Drones are transforming how telcos inspect towers
Drones are transforming how telcos inspect towers
Drone technology offers a powerful way for enterprises to conduct remote asset inspections during and after the Covid-19 pandemic.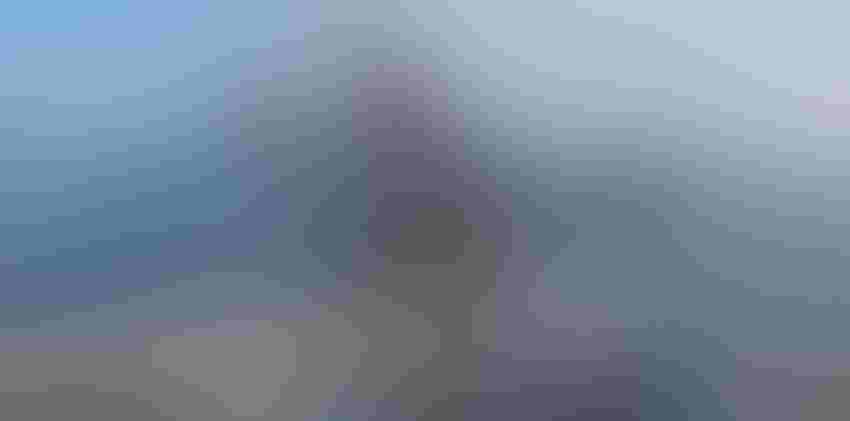 Telecoms.com periodically invites expert third parties to share their views on the industry's most pressing issues. In this piece Mike Mulica, AirMap Board Advisor & AlefEdge Executive Chairman, looks at how telcos are increasingly using drones and what this could mean for edge computing.
Drone technology offers a powerful way for enterprises to conduct remote asset inspections during and after the Covid-19 pandemic. The demand for drones among enterprises is forecast to continue to grow over the next few years, with Gartner predicting that shipments of enterprise drones will reach 1.3 million by 2023.
Telcos and MNOs are already leveraging drone technology to automate cell tower inspections, boost operational efficiency, and accelerate the rollout of 5G infrastructure. As connectivity improves and automation increases, we can expect to see drones at the edge, completing autonomous missions, and uploading data directly to the cloud, bringing substantial business benefit to telcos and other enterprises.
Edge computing is a distributed computing framework that makes it possible to process data closer to where it is captured by drone sensors. With its intersection of computing and connectivity, the edge gives drones the ability to process data far more efficiently and far more reliably than legacy connectivity solutions. It provides lower latency and better use of computing and network resources to support applications that are part of the drone-based Internet of Things (IoT) ecosystem.
With edge computing capabilities, drones can automate data management and stream data directly to the cloud for processing and analytics. Edge computing also makes it possible to upload data directly from the drone's location, for example at a cell tower or local edge data center.
These developments have major implications for drone delivery and inspection, giving enterprises and public safety officials the ability to deploy more drones to execute complex use cases, which generate and consume vast amounts of data and edge connectivity.
The distributed edge is fast becoming a reality as Microsoft Azure and other cloud service providers deploy native clouds that are being pushed to more granular edge positions. Conversely, private LTE is accelerating globally, enabling enterprises and other non-traditional Mobile Network Operators (MNOs) to utilise edge-connected clouds to support their drone operations.
We are seeing global MNOs and native cloud vendors intersecting with full stack, fully standards-compliant LTE enterprise networks that leverage identical native cloud platforms. This configuration of industrial MNO edge and DIY enterprise edge will drive new workflows and business models for broad drone adoption.
Tower inspections: a first use case
Today's drone inspections of cell towers use automation to great effect: flight planning, data capture, and data processing are all automated. Drone automation software enables telcos and MNOs to create high-precision digital twins of their infrastructure, establish precise inventories of their base station equipment, measure their antenna tilts, spot rust, and plan tower maintenance remotely at scale.
That portfolio intelligence helps towercos and MNOs make smart business decisions, including accelerating the physical rollout of 5G and other new networks. For example, Rakuten Mobile is using drone operations management & visualisation software to inspect base station sites with drones as it rolls out the world's first fully virtualised mobile network.
Edge computing is necessary for drone enablement at scale. There is no 5G without edge, but edge can be deployed as a precursor to broad-based 5G deployment in conjunction with 4G connectivity and P-LTE. Towercos and MNOs have an inside-out ROI equation, where drone operations can drive enormous savings and revenue creation.
That starts with creating the automation for 5G deployments and will ultimately result in a full Enterprise Resource Planning (ERP) system for the broader mobile industry. With configuration for low altitude connectivity, 4G and 5G networks will enable a high volume of drone operations, facilitate greater data exchange, and enable edge cloud computing at very low latency.
Mobile edge will make beyond visual line of sight (BVLOS) operations, dynamic deconfliction, and ultimately urban air mobility (UAM) possible. With 5G, drone inspections at the edge will become the norm, unlocking true automation, generating instant insights, and allowing for automated tasking based upon independent systems and sensors. These operational benefits will eventually equate to significant cost savings for MNOs and tower inspection companies.
The next generation: drone-in-a-box
Drone-in-a-box represents the next generation of drone technology. Towercos will lease prime edge real estate to data center operators, enabling edge cloud and real time management of drones-in-a-box. Those drones will be deployed at local edge positions around the world and autonomously conduct missions in their vicinity, including tower inspections and many other shared commercial missions. They'll then return to their towers, where they can recharge and continue to send data to the cloud. It's a fully automated solution that makes the most of edge computing and mobile connectivity and will give enterprises access to low-cost drone and edge computing resources.
Long-term edge applications
Drones at the edge will become a key part of our infrastructure and will be used to complete missions in the public interest, such as infrastructure inspections or public safety missions. We live in an ever-increasing shared resource economy. Drone services are valuable shared resources that can be used by multiple stakeholders, including public safety, emergency services and enterprises across multiple industries such as construction, utilities, insurance, real estate, and agriculture. These stakeholders will leverage the same physical connectivity, edge cloud data centers, and drone equipment to bring the benefits of automation to their workflows.
In many cases this full stack is justified by the initial use case, like cellular tower inspection, with additional utility and use cases coming for free. Drones at the edge represent a new frontier of automation technology that will revolutionize telcos, transform industrial inspections, and create exciting new use cases that serve society and industry alike.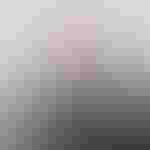 Mike Mulica works at the nexus of mobile communications, the internet, and global scale industry solutions. His stewardship of emerging technology companies, including Openwave, Phone.com, Synchronoss, RealNetworks, Actility, AlefEdge, Appnomic, Airmap, Sierra Wireless and Syniverse, has ushered in new global markets that have changed the way the world works. Mike currently serves as an advisor to AirMap and Executive Chairman of AlefEdge, where he is focused on the distributed edge internet architecture that will enable a new class of low latency use cases across virtually every industry. He holds a BA from Marquette University and an MBA from Northwestern's Kellogg School of Management.
Get the latest news straight to your inbox.
Register for the Telecoms.com newsletter here.
You May Also Like
---