Delivering the Smart City Metaverse
Delivering the Smart City Metaverse
In the smart city, networks connect everyone and everything – bridging the digital divide across the city and allowing digital services, such as next-generation healthcare and networked schools, to be deployed.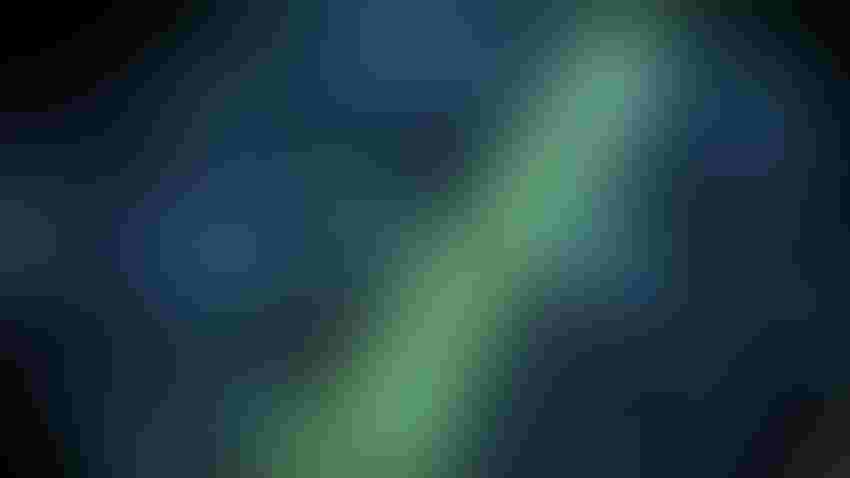 Futuristic holographic 5G digital wireless high speed fifth innovative generation for cellular network connectivity, high speed Internet broadband network and telecommunication concept with holographic city
Telecoms.com periodically invites expert third parties to share their views on the industry's most pressing issues. In this piece Rolf Werner, Senior Vice President of Europe at Nokia, explores developments in Smart City technology.
Over the last two decades we have seen a dramatic shift in how we live. Until 2009, more people lived in rural than in urban areas. Today, around 55 per cent of the world's population live in towns and cities, and up to 70 per cent will do the same by 2050.
Rapid urbanisation has presented us with critical challenges that, without being addressed, may have catastrophic consequences for urban residents. The reasons for this are simple; more people create more waste, more traffic, and more air pollution, whilst also putting immense pressure on public services. High concentrations of people in one area also cause living costs to rise, putting more and more people in danger of slipping below the poverty line.
These challenges have forced us to work together more effectively. Today, we are armed with the right tools to help us address them – we have a real chance to re-write our future with the help of new technologies and collaborative endeavours.
As a global community, our values have changed. Knowledge sharing, access to data, and sophisticated networks that keep us all connected have widened our horizons. Governments are on board, and we are starting to believe in a world where technology-backed public planning is front of mind. We believe in a world where electric is 'king', health and safety a given, and public services are easily accessible. Smart cities have steadily become our collective vision for the future as this dream becomes a reality.
Our greatest challenge now is to develop more control over these smart environments, so that they serve the needs of their citizens, changing the way we work, live our lives and look after our planet. Alongside the smart city, the next wave of digital innovation will bring digitally augmented worlds, new solutions to human challenges, and business. These applications where digital and physical merge are summarised under the term 'metaverse'. There is a link between the metaverse and smart cities that is logical but not widely explored, so this piece will review the story of that evolution.
Merging our physical and digital worlds
The global population is increasing at around 1%, and by 2025 it is possible that 25% of the population will live in the world's top 600 cities. Overall, cities and urban centres cover around 2% of the Earth's surface but consume 75% of the available resources.  This shows the scale of the change we are already seeing.
In smart cities, networks go beyond simply connecting people and things. They're developing to become adaptable and autonomous. In the smart city, networks connect everyone and everything – bridging the digital divide across the city and allowing digital services, such as next-generation healthcare and networked schools, to be deployed.
In parallel, the metaverse will allow us to develop digital twins, where we can trial systems and protocols in a digital environment (including cyber-security tests) that will push the durability of existing digital infrastructure without impacting real-world services or creating any risk to human life. We can even create digital twins of entire smart cities in the metaverse to test scenarios and simulate developments.
The metaverse will have a huge impact on the technology industry. But it is B2B use cases which are generating value already now, while the consumer metaverse is not matching the high expectations yet. It is expected that by 2027 XR (metaverse) mobile network traffic will exceed the traffic created by smartphone video. The metaverse economy could be worth $8 trillion USD by 2030 (Citi GPS). However, to make the most of the metaverse, a transformation of technology and the underlying networks that support it, is required. The good news is that as we are building the networks for the metaverse, we are building the networks for the smart city.
The smart city metaverse's success will hinge on allowing application developers to innovate across the entire value chain, powered by 5G (and 6G from 2030 onwards) and high-powered fibre networks. There is no metaverse without a robust platform and the ability to onboard applications for both industry and consumers. Whether it's a fixed network, last mile WiFi, last mile mobile network, or an enterprise network, evolving these networks will be needed to capture the metaverse traffic.
If we get it right, the metaverse has the power to change all our lives for the better through not replacing but enhancing the physical world. Metaverse-powered insights and analytics across sustainability, health and safety, public transport, air quality, and surveillance initiatives are a few ways to cut costs and emissions whilst increasing safety and efficiency. Leveraging IoT networks (where the intersection with smart environments takes place) XR services can be deployed holistically, linking everything together on a shared network that can also provide a platform for a neutral host provider.  This will further allow developers to create services and applications that consumers and businesses will value.
Unlocking true value for industry
The optimism and benefits we are already seeing in industry should encourage cities to fully embrace the metaverse. As many as 58% of companies who plan to enter these metaverses have already undergone a pilot, and there is a growing understanding that the technology will deliver transformative solutions for doing business.
Cost reduction is an obvious, and crucial, benefit across all sectors.  Immersive training and onboarding continue to be massive pulls for positively impacting enterprise use cases and Virtual R&D across many industries. Visual predictive maintenance and XR-enhanced UX research create opportunities for radically modernising industries like manufacturing and logistics.
The industrial metaverse is even a natural extension of industrial IoT, with XR proving to be particularly beneficial when it comes to securing large networks of devices – an extremely high priority following a recent report from NTI which found that IoT botnet DdoS (Distributed Denial of Service) traffic increased fivefold over the past year.
Powering the metaverse
The metaverse will require high-speed, low-latency networks that will impose new demands to provide an immersive, smooth user experience for consumer services and industrial use cases.
We are already seeing how rising metaverse network traffic is increasing bandwidth consumption and creating latency constraints for consumer XR and RAN, whilst mobile traffic is also set to exceed radio capacity by 2028. The following five to ten years will be critical in meeting network demands, with tackling these challenges requiring a transformation of fixed-line access – that is to say; we will need to rely on fibre to connect 5G devices and the network.
To effectively future-proof fixed networks and deliver metaverse applications with the correct experience, CSPs must upgrade their networks to full fibre technologies which can provide multi-gigabit-speeds, like 10/25 and 50G PON networks. Whilst some are already doing this, there is some distance to go.  For the future network to support the increasing demands of the various metaverses, it must be more cognitive and automated and address the specialised needs of industries.
The challenge for network providers now is how to shape a future where the resilience, capacity and zero-latency of networks meet the as-a-Service flexibility and conformability of the cloud. This transformation is critical to realising the multitude of opportunities of the metaverse.
Achieving this is only possible with open collaboration, cooperation and creating an expanding ecosystem of customers, developers, and partners that share open standards and embrace a rich multi-party ecosystem. To this, I say we are well on our way, and the future of the smart city metaverse is bright.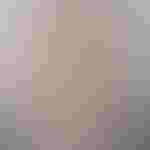 Dr. Rolf Werner is the Head of Europe at Nokia. In this role, he leads sales, marketing, business management, and other operations for Nokia in Europe. Rolf joined Nokia from Cognizant Technology Solutions, where he was the CEO of Germany, responsible for the DACH region, a top three region for Cognizant. Under his leadership, the company delivered double-digit growth for the region, including acquiring ESG Mobility. Overall, Rolf brings more than 25 years of experience in the ICT industry to Nokia, having held various senior positions at T-Systems, Fujitsu, and GlobalLogic. Heading Nokia's Europe region, Rolf helps drive Nokia's already significant growth and market share. In addition, he aims to deepen Nokia's relationships with key European customers and support the company's growth ambitions into new market segments.
Get the latest news straight to your inbox. Register for the Telecoms.com newsletter here.
Get the latest news straight to your inbox.
Register for the Telecoms.com newsletter here.
You May Also Like
---