Corporate virtue-signalling starts to hit Facebook's revenues
Corporate virtue-signalling starts to hit Facebook's revenues
A coalition of political pressure groups has called for a companies to suspend advertising on all Facebook platforms, in protest over it hosting political messages they don't like.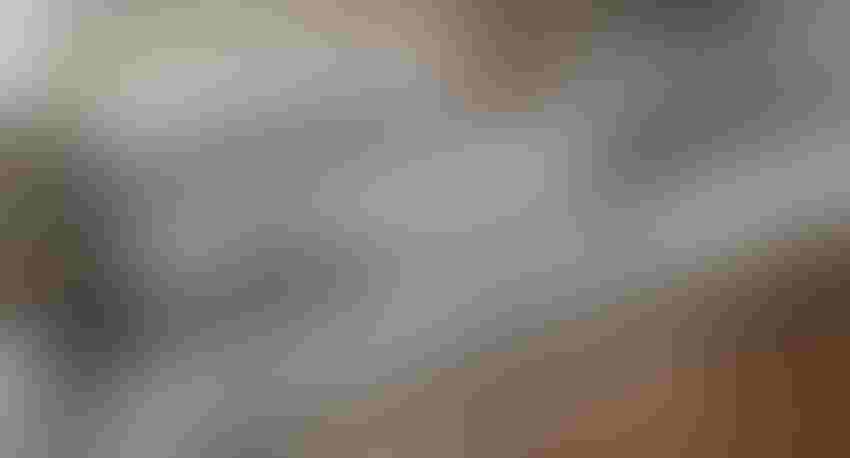 3D illustration of a folder and focus on a tab with the acronym CSR, Corporate Social Responsibility. Conceptual image.
A coalition of political pressure groups has called for a companies to suspend advertising on all Facebook platforms, in protest over it hosting political messages they don't like.
"ADL, NAACP, Sleeping Giants, Common Sense, Free Press and Color of Change Call for Global Corporations to Pause Advertising on Facebook to Stop Hate Online," reads the headline of a press release published on the ADL website last week. "As Facebook has fueled the spread of hate online, a new campaign, #StopHateforProfit, organizes global corporations standing in solidarity against such hate."
So it could be said that the coalition hates hate, the definition of which, in this context, is not directly addressed. The closest we get is the following: "The campaign is a response to Facebook's long history of allowing racist, violent and verifiably false content to run rampant on its platform." While it's hard to imagine such content has never appeared on Facebook, it seems equally likely other social media have a similar smattering of 'hate', so it's not clear why Facebook has been singled out.
Our best guess is Facebook's decision not to directly censor the US President, despite Twitter doing so, on the grounds that it shouldn't be the arbiter of truth of everything people say online. This campaign apparently disagrees with that position and, furthermore, seems to have taken on the responsibility itself.
"We have long seen how Facebook has allowed some of the worst elements of society into our homes and our lives. When this hate spreads online it causes tremendous harm and also becomes permissible offline," said Jonathan Greenblatt, ADL CEO. "Our organizations have tried individually and collectively to push Facebook to make their platforms safer, but they have repeatedly failed to take meaningful action. We hope this campaign finally shows Facebook how much their users and their advertisers want them to make serious changes for the better."
"Facebook remains unwilling to take significant steps to remove political propaganda from its platform," said Derrick Johnson, President and CEO of the NAACP. "It is clear that Facebook and its CEO, Mark Zuckerberg, are no longer simply negligent, but in fact, complacent in the spread of misinformation, despite the irreversible damage to our democracy.
"Such actions will upend the integrity of our elections as we head into 2020. We will not stand for this. While we recognize the value that Facebook provides in connecting people of color with one another, we call into question a platform that profits from the suppression of Black votes or Black voices."
It's not clear whether the group wants all political propaganda, including their own, to be removed, or just those it disapproves of. The group also seems to be unaware of the irony of seeking to protect democracy via the means unilateral coercion. It is calling on companies to suspend their advertising from Facebook for the month of July unless its demandsrecommendations are met.
This attempt to threaten Facebook into censoring content the group considers unacceptable only has teeth if individual companies jump on the bandwagon and one or two are starting to do so. The most prominent of these, at time of writing, is outdoor clothing brand The North Face, which announced itself via the tweet below and received immediate praise for its stance in the thread and wider media.
Corporate virtue-signalling has become endemic. Companies and organizations are terrified of becoming the focus of an online denunciation and seem to feel the need to echo the latest activist trends in a bid to stay one step ahead of the mob. The more active ones such as The North Face and Ben & Jerry's have also made their brands synonymous with activism, so are under greater pressure to be seen do the right thing. "Racism is not welcome at VF Corporation," said the CEO of The North Face's parent company recently, likening it to the coronavirus pandemic. Perhaps coincidentally, the North Face tweet was soon echoed by another outdoor clothing brand.
Concern about the use of online platforms to spread bad ideas is legitimate, but seeking to impose your will upon them unilaterally through extortion is not the long term solution. The only sustainable way to protect democracy is through due process, which is already underway in the US. Corporate virtue-signalling is merely a branch of brand management and should be treated as such. If, however, campaigns such as this succeed in recruiting enough of them, blackmail could soon replace due process and consensus as the way public decisions are made.
UPDATE 15:30 22/6/20 – We received the following official statement from The North Face:
Effective June 19th, The North Face is halting all activity and [U.S.] paid advertising with Facebook in an effort to support the implementation of stricter policies to stop racist, violent or hateful content and misinformation from circulating on the platform. We know that for too long harmful, racist rhetoric and misinformation has made the world unequal and unsafe, and we stand with the NAACP and the other organizations who are working to #StopHateforProfit.
UPDATE 2 09:00 24/6/20 – Now here's a shocker: Ben & Jerry's Joins #StopHateForProfit Campaign, Puts Facebook Ads on Pause.
Get the latest news straight to your inbox.
Register for the Telecoms.com newsletter here.
You May Also Like
---