Bluetooth wireless technology: was it lust or true love?
Bluetooth wireless technology: was it lust or true love?
You see, Bluetooth was the wireless technology that brought me on board this whole wireless malarkey thing – yes, she was my first! And I'm sure we all know that our first love eternally holds a piece of our heart.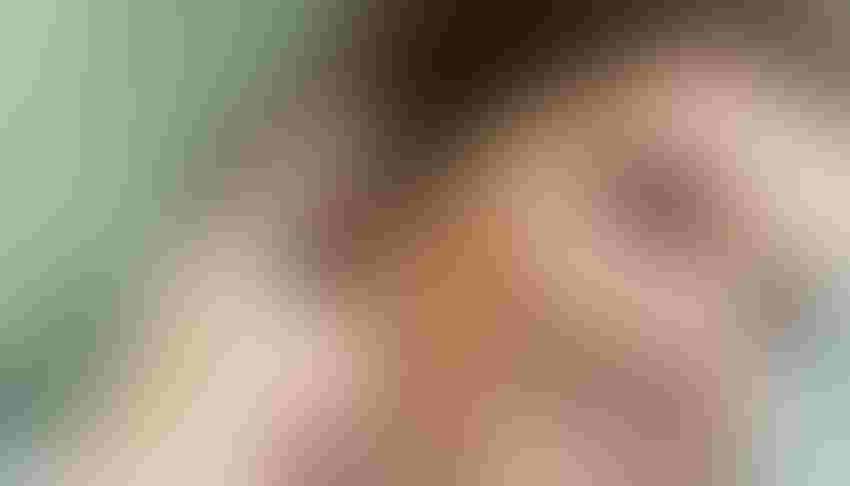 Telecoms.com periodically invites expert third-party contributors to submit analysis on a key topic affecting the telco industry. In this article technology author Dean Anthony Gratton reflects on his decision to move on from Bluetooth.
I know, I have been away for a couple of months and my fingers are a little arthritic, but they haven't completely 'shkdei qutehis yeqt' seized up quite yet! Humph. I have been 'soul searching,' if you like – trying to retune into the 2.4GHz radio spectrum that has accompanied me for almost 20 years. I'm a little sad to reveal that I may have fallen out of 'love' with Bluetooth wireless technology.
She was my first…
You see, Bluetooth was the wireless technology that brought me on board this whole wireless malarkey thing – yes, she was my first! And I'm sure we all know that our first love eternally holds a piece of our heart. Yes, it was Bluetooth that got me thinking about all things wireless.
Bluetooth and I were so in love. In such a whirlwind of naivety and fresh face pimpled young lust, I started developing Microsoft Windows device drivers, where we both jostled with some hard core code, experimented and discovered new things about each other. Everything was possible and no boundaries were imposed: it was all so raw!
Love, sex and new relationships
In fact, I was working with a North London company engineering the first PCMCIA products for a very, very well-known PC manufacturer back in 1999. For the young-folk reading this, just think of PCMCIA as a precursor to USB. Anyway, with a barely legal Bluetooth wireless technology at that time that's since evolved into the womanly v4.2 she is today, I find myself questioning her various relationships since our break-up.
Well, I say 'break-up' but actually we continued to romance each other over several years whilst seeing other partners; she would continue to strut her stuff in the wireless arena, while I had several relationships with Near Field Communications (NFC), ZigBee, Z-Wave, Wi-Fi and EnOcean to name a few. But we would, over many years, continue our full-on relationship. Damn. I'd strip her naked to reveal new curves and would admire her soft and unblemished skin, as I dipped into developing Microsoft USB device drivers, as well as one of the first Bluetooth headsets for yet another well-known mobile handset manufacturer. It seemed that Bluetooth and I were inseparable.
The Next Generation biography
In my adoration, I provided Bluetooth's biography in my very first book, "Bluetooth Profiles: The Definitive Guide," which was published in 2003 – it explained just what I felt she was capable of accomplishing. More so, I planned to write an up-to-date biography in 2010, but then life just got in the way. You see, I have been wrestling with her new biography, namely "The Next Generation of Bluetooth wireless technology" and, if I'm honest, was no longer convinced by my original proposition – you know that process where you have to convince yourself and a publisher to publish the book.
I suppose I wrestled with her new biography since I questioned the book's market viability wondering if Bluetooth had reached her plateau. Anyway, it must have been viable since the publisher offered me a contract to write the book, the premise being to revisit Bluetooth wireless technology 10 or so years on since working with the technology in 1999.
This book had to be published
This new book was to rekindle our love or was it simply lust? I wanted to take a fresh look at the technology; to look at how she's evolved and has fulfilled all her earlier potential – she has remained steadfast and has overcome the obstacles in what's become a crowded 2.4GHz space. But alas, my milestones shifted, deadlines were missed and life just took priority cumulating in a five-year delay. I also missed two months with Telecoms.com because of these other priorities.
With constant reminders from the publisher, "When will we receive the manuscript?" I would explain that my time was limited whilst reviewing my initial proposition. I would regularly question my idea, "Is this book relevant?" it was such a hard choice. I continued to wrestle internally, constantly justifying to myself that this book had to be published!
Let her go Dean
Surely there was sanity to my madness? You see, when I looked at Bluetooth again and revisited what she had achieved recalling her ambitions remit, which was summed up by the industry as, "Jack of all trades and master of none" I realised that this phrase had become a harsh reality check for me. She did start off with a belief that she could accomplish anything and why not? But, in her attempt to satisfy all our short-range needs, she has now resigned herself to a few niche applications primarily automotive, audio-centric products, which she does extremely well, along with HID devices such as keyboards and mice.
She has also been used in other proprietary applications dabbling here and there, but nothing noteworthy and I do wonder if, this is as good as it gets? With the release of v4.2 earlier this year, she is now venturing down the Internet of Things (IoT) hyperbole in an attempt to garner her position in this unfounded domain. I'm sure you have heard me waffle on relentlessly about this topic, but IoT is still a "Work in progress". And, in conclusion, I found myself, with a sad heart acknowledging that I had to let her go.
So, regretfully, I told my publisher, "I no longer think this book is relevant".
Until next year…
2015 should get a speeding ticket since it has gone too fast! Where did it go? We have CES2016 looming and what technological wonders and gadgets can we expect to see next year? With this in mind, next time I'll dust off my crystal ball and share my predictions for 2016. Until then, have a wonderful Christmas and a spectacular New Year.
So, this is where a highly-spirited Dr G signs off this year.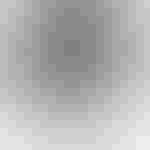 Dr Dean Anthony Gratton is a bestselling author and columnist, and has worked extensively within the wireless communications R&D industry. His wireless research work has been patented. You can contact Dean via his website, and follow him on Twitter (@grattonboy) to enjoy his risqué humour, witty shenanigans, social media and technology-related tweets. You can also read more about his work at deangratton.com.
Get the latest news straight to your inbox.
Register for the Telecoms.com newsletter here.
You May Also Like
---