Virgin Media named as Devicescape's first UK customer
Virgin Media named as Devicescape's first UK customer
Curated wifi network provider Devicescape has announced a contract win with UK operator and MVNO Virgin Media, the first European deal for the US firm. Devicescape operates a curated network of amenity wifi hotpsots that operators can rebrand as their own wifi offering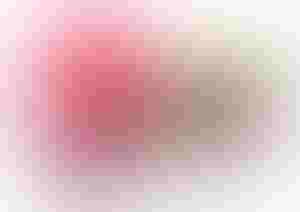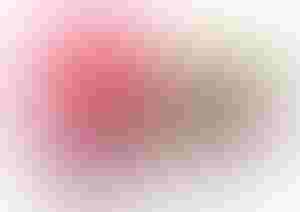 Curated wifi network provider Devicescape has announced a contract win with UK operator and MVNO Virgin Media, the first UK deal for the US firm. Devicescape operates a curated network of amenity wifi hotpsots that operators can rebrand as their own wifi offering.
Software deployed on smartphones feeds real time data on the quality of amenity wifi connections back to Devicescape and those connections are taken in or out of the approved network dependent on performance. Earlier this month the firm said its network had grown to include 20 million approved hotpsots from a pool of 315 million monitored connections. It expects its network to hit 100 million hotspots by 2017.
The firm is also looking to build a suite of end user engagement and insight services around its CVN (curated virtual network) enabling mobile operators to extend their customer interactions when users are off the cellular network. Devicescape has 12 customers shipping devices with its software embedded in its native US. Its first customer, Metro PCS, has since been acquired by T-Mobile while another of its US partners, Cricket Wireless, is the subject of a current takeover bid by AT&T.
In the 2014 Telecoms.com Intelligence Global Industry Survey, amenity wifi was identified as the best source of public wifi by half of respondents. And yet more than 80 per cent of respondents to the 2014 Survey felt that telcos had the best brands and market positions to offer wide area wifi networks, with 54.1 per cent specifying mobile operators and 26.4 per cent fixed operators. Specialist wifi providers scored poorly, with only 10.5 per cent of the votes, with internet players a little further off the pace, with 9.1 per cent.
 The Broadband World Forum is taking place on the 21st – 23rd October 2014 at the RAI Exhibition and Convention Centre, Amsterdam. Click here to download a brochure for the event.
Asked to rank the benefits of a wifi offering respondents put the ability to keep customers on the best quality connection at all times as the key driver, ahead of alleviating the strain on cellular networks. Commenting on today's deal, Jamie Heywood, director of mobile at Virgin Media, reflected the importance of the connection:
"We're always looking at new ways to ensure our customers have access to the best possible data connection, whether in home or on the go. Using wifi we know how much our customers value services like Virgin TV Anywhere so it's important we're able to deliver a seamless integrated experience when it comes to data connectivity," Heywood said.
In an interview with Telecoms.com published this week, Devicescape CEO Dave Fraser acknowledged that mobile operators have tended to approach wifi with "a certain amount of reluctance". But the fact that wifi is the dominant means of data access for smartphone and tablet users (between 60 and 70 per cent of all smartphone data is consumed over wifi, according to the firm) means that operators cannot afford to ignore it.
"A mobile operator is a service provider and so it needs to have involvement in the customer experience," Fraser said, "even if that customer experience is happening off the network."
Get the latest news straight to your inbox.
Register for the Telecoms.com newsletter here.
You May Also Like
---