Orange's TOTEM smaller than expected
Orange's TOTEM smaller than expected
Orange has finally announced the creation of an independent European towers company but the new business will have fewer assets than we might have expected.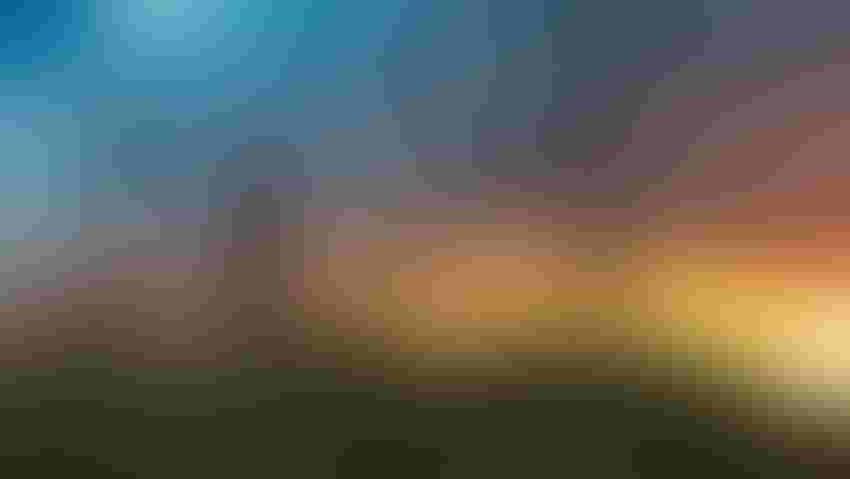 Orange has finally announced the creation of an independent European towers company but the new business will have fewer assets than we might have expected.
The France-based operator said the aptly-named TOTEM business, which is due to be up and running before the end of the year, will have around 25,500 macro sites in France and Spain at its inception. That's significantly fewer than the 40,000 towers the telco said it would spin off when it presented its current five-year strategy, Engage2025, at the back end of 2019.
It could add more assets to TOTEM at a later date, but does not seem wholly confident such a move will occur.
"Beyond France and Spain, the Group will explore the possibility of integrating other passive mobile infrastructure assets from within Orange's European footprint that could create value for the TowerCo," Orange said, in a statement.
So for now, it's just France and Spain, with the operator's domestic market naturally contributing the lion's share of sites. The roughly 17,000 macro sites in France that will be taken over by TOTEM are around 55% towers and 45% rooftop antennas, while its a 50:50 split for the approximately 8,000 Spanish sites. In Spain, the venture will benefit from Orange's network-sharing agreement with Vodafone, it noted.
Through TOTEM, Orange is seeking to squeeze maximum growth potential and value from its towers assets, but, unlike many of its peers, it does not seem to be looking to bringing in billions of euros by selling off a chunk of the business. There is nothing in the announcement about bringing in third-party investors, at least. Either way, it's clear it wants to stay in control.
"Passive mobile infrastructure is a core asset for Orange, benefitting from exceptional operational expertise in the areas of deployment, hosting and maintenance," said group chief executive Stéphane Richard.
"We are determined to keep these strategic assets within the scope of the Group. They represent a long-term industrial view and are an essential asset in guaranteeing Orange's independence as well as its ability to foster sustainable economic performance. Orange is committed to supporting its TowerCo, which will be named TOTEM, both strategically and financially in order to make it a clear leader in the European market," Richard said.
Being the leader in Europe will be a tough ask, depending on how Orange plans to measure leadership. Vodafone's Vantage Towers has a portfolio of around 82,000 sites, while the market's biggest neutral host, Cellnex, claims 120,000…or at least it will on completion of its various outstanding M&A deals. But there are growth opportunities to be captured and Orange has indicated that it is looking at both organic and inorganic growth; it notes that it could issue new shares or explore debt financing to fund M&A.
A key tenet of inorganic growth plans will be to attract new customers from outside the Orange group. Orange said it aims to increase its tenancy ratio in France and Spain to 1.5x by 2026 – the same figure Vantage Towers has set out as a medium-term growth target – from 1.3x last year. It also said it expects to build up to 3,000 new sites over the next eight years, based purely on demand from Orange…although it is clearly expecting custom from rival players too. Key areas will include 5G, industrial IoT and smart cities, it said.
Orange calculates TOTEM's turnover for calendar 2020 at north of €500 million, which makes it about half the size of Vantage Towers, based on its current France and Spain footprint, of course. EBITDA after leases would have been close to €300 million, two-thirds of which was generated in France, leaving a margin of 57%, including maintenance costs of about 5% of revenues.
The creation of the towers business comes alongside the publication of Orange's full-year and Q4 results. The telco followed in the footsteps of many of its peers by characterising its numbers as "solid," despite the obvious hit from Covid-19. Orange posted group revenues of €42.27 billion last year, essentially flat on 2019, with growth in Africa and the Middle East, and to a lesser extent France, offsetting declines elsewhere in Europe.
EBITDAaL was down 1% at €12.68 billion and included a hit of €545 million from Covid-19 – a combination of the decline in roaming and other costs. Earnings were particularly weak in Spain and the enterprise sector, but again, Africa and the Middle East provided some respite.
Organic free cash flow from telecoms actvities bounced back, growing by €149 million year-on-year to €2.5 billion, ahead of Orange's €2.3 billion-plus target.
Get the latest news straight to your inbox.
Register for the Telecoms.com newsletter here.
You May Also Like
---