Why Gigabit Britain needs WiFi 6
Why Gigabit Britain needs WiFi 6
In order to deliver better in-home connectivity and realise the potential of FTTH, ISPs are looking to provide routers offering WiFi 6 connectivity to consumers.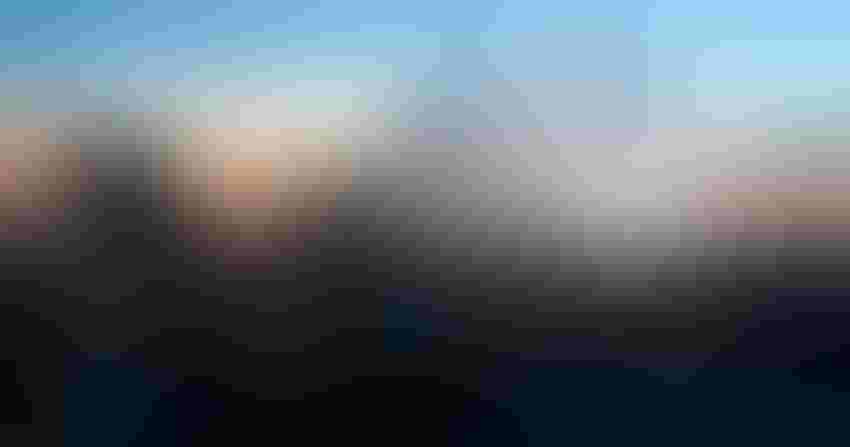 Telecoms.com periodically invites expert third parties to share their views on the industry's most pressing issues. In this piece Albert Farag, VP of Europe & Global ISP at Linksys, argues that modern day Britain needs the latest wifi generation.
The UK is the setting for a multi-billion-pound race to connect homes with fibre broadband connectivity. The slow movement of incumbent giants BT and Virgin Media to install new networks or upgrade old copper ones gave rise in the 2010s to a band of alternative networking providers or 'altnets'.
These altnets are now seeking to provide ultrafast broadband to millions of homes across the UK as quickly as possible. According to a report from the Independent Network Co-operative Association (INCA), the altnets grew their fibre-to-the-premises (FTTP) coverage by 111% in 2021, covering over 5 million premises, a number that is expect to double again this year. The altnets and their pace of rollout are quickly changing the dynamics of the market and reshaping what UK broadband looks like.
Many service providers are now offering 1GB of connectivity to the front door of consumers (FTTH), but are then hindered by the quality of the connectivity once inside the home. The UK's Project Gigabit, which is designed to extend such download speeds to reach at least 85% of UK premises by the end of 2025, will be unachievable if in-home WiFi cannot achieve these speeds, reliably.
Furthermore, 70% of calls to ISPs about broadband issues are actually about the WiFi router in the home, so for the altnets to continue to disrupt the market, they need to deliver higher performance Wi-Fi.
WFH has changed expectations
Part of the reason that altnet providers are hastening their rollouts is due to the unprecedented demand for connectivity brought about by the Covid-19 pandemic, which saw lasting changes to our working and home lives and accelerated the market three years ahead of schedule.
Before the pandemic and consequent shift to greater working from home, consumers would often work in a room near to where router was located. So long as connectivity was strong near the router, most consumers faced few issues. That situation has changed significantly now though, with consumers connecting upwards of thirty devices to the network and multiple people using bandwidth-intensive applications in different rooms of the house, all at the same time.
While consumers don't often speak the language of GB/s, they do know which areas of their homes are connectivity blackspots. The topline speeds advertised by most ISPs are only useful if they can be reliably delivered throughout the home, or face putting consumers off and encouraging them to switch. To ensure ISPs avoid this problem, they need a sophisticated Wi-Fi system that streams the best quality connectivity to all corners of the house.
Wi-Fi 6 – delivering higher performance connectivity
In order to deliver better in-home connectivity and realise the potential of FTTH, ISPs are looking to provide routers offering WiFi 6 connectivity to consumers.
WiFi 6 uses the same frequency channels as WiFi 5 – the 2.4GHz and the 5Ghz channels. However, WiFi 6 has introduced multi-user multiple inputs and multiple outputs (MU-MIMO), delivering reduced congestion on the network. Currently, on WiFi 5, downlink MU-MIMO technology allows four devices to connect simultaneously to one access point (AP). WiFi 6, however, offers both uplink and downlink on more devices, and at a higher speed. What this means is that information can be simultaneously uploaded and downloaded by more devices, resulting in lag-free streaming in all corners of the home.
Furthermore, an evolution to Wi-Fi 6 is on way: WiFi 6e. The 'e' stands for 'extended'- WiFi 6e extends to 6GHz frequency, allowing access to more bandwidth, lower latency, and faster speeds. This is a significant breakthrough for smart homes and offices because it means that more devices can connect and have a consistent signal. The additional bandwidth will help reduce congestion and enable more simultaneous transmissions, allowing you to enjoy 8K movies and large file downloads without the dreaded buffering circle.
WiFi 6 also offers a new "target wake time" (TWT) feature that should offer a longer battery life to our devices. TWT allows APs to connect to the WiFi if and when they are needed, meaning that their battery life can be reserved. Whilst the innovation for the Internet of Things (IoT) continues to progress, power consumption and battery lives become an increasing concern.
While these innovations in WiFi 6 technology are crucial, they must also be paired with the introduction of Mesh systems that offer connectivity that reaches every corner of the home.
How the altnets can steal a march on the legacy providers
The UK broadband market is more fiercely contested than ever, with altnets continuing to challenge the established providers and gain consumer traction. Delivering FTTH is a crucial step in improving connectivity throughout the UK and closing the digital divide, but ISPs now need to think about how they differentiate themselves in a crowded market.
The move to WiFi 6 and advanced mesh systems means that operators can deliver better coverage, throughput and latency, lower susceptibility to interference, handle more devices and allow mobile battery-powered devices to make more efficient use of battery life. It is the future of Gigabit Britain.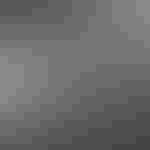 With over 10 years' experience in the consumer electronics industry, Albert has grown Linksys into a well-established business in EMEA, focusing on product development and management that brings greater value to the ISP space. As Vice-President of Europe & Global ISP, he led the successful launch of Velop, one of the first Mesh solutions to the market.
Get the latest news straight to your inbox.
Register for the Telecoms.com newsletter here.
You May Also Like
---