The Internet as a foundation for growth and prosperity
The Internet as a foundation for growth and prosperity
When the concept of Internet.org was originally launched back in 2013, some commentators were sceptical about the philanthropy behind the initiative helping to bring the Internet to the two thirds of the world's unconnected population.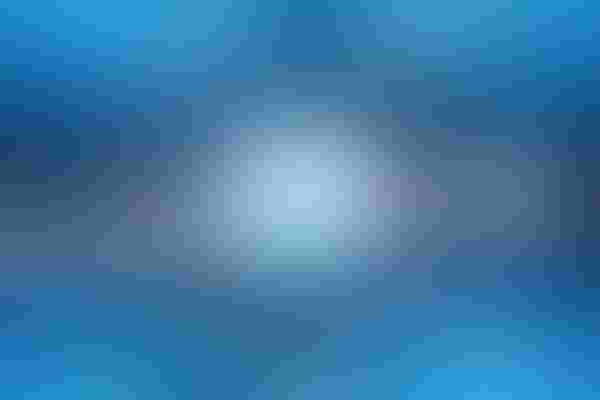 Telecoms.com periodically invites expert third-party contributors to submit analysis on a key topic affecting the telco industry. In this article Alex Salter, the CEO of broadband measurement company SamKnows, looks at the Facebook-backed organisation Internet.org, and discusses what could and should be done to increase connectivity in digitally under-served communities.
When the concept of Internet.org was originally launched back in 2013, some commentators were sceptical about the philanthropy behind the initiative helping to bring the Internet to the two thirds of the world's unconnected population.
The New York Times pointed out that Facebook, the leading partner in Internet.org, is wise to look overseas for growth, since usage in the developed world is reaching saturation point, and that there is already almost one active mobile phone for every person on earth, which makes it challenging for carriers and phone manufacturers to expand their own customer bases.
Less than eighteen months later, Internet.org has launched its app in Zambia, Tanzania, Kenya, Colombia and Ghana. By working with local telecoms providers, existing mobile subscribers can gain free access to a range of useful health, employment and local information – a set of basic, but vital services that they might not have otherwise discovered. The Internet.org app is targeting the 85% of the world's population that lives in areas with existing cellular coverage, but where only 30% of the total population accesses the internet, largely due to lack of affordability and awareness.
There will be critics, and skepticism is understandable, but consider for a minute how access to online healthcare, education and business resources, if executed effectively, profoundly changes people's lives, particularly those below the poverty line.
Those born into challenging lives simply by nature of where they live have an opportunity to meet the challenges they face by using the Internet to help break down borders, improve their health and wellbeing, and realise their ambitions. Deloitte estimates that 160 million people could be lifted from poverty with Internet access alone, a huge number the global community should not ignore.
Telecoms partnerships
But Facebook is not working alone, and its partners in Internet.org are vital in bringing the Internet to emerging economies, not least the growing roster of telecoms providers. In January it was announced that Internet.org would launch in Colombia, and as reported by Telecoms.com  the first time the app would be available in Latin America. This was a result of a partnership with Millicom, which is enabling customers of its Tigo service in Colombia to access information, social media and government sites without incurring data roaming charges. Millicom already partners with Internet.org in Tanzania, and the company says that this has proven to be highly successful in promoting digital inclusion and introducing people to online services for the first time.
In Africa, the campaign partners with Airtel to deliver Internet services, also in Tanzania, but additionally Zambia and Kenya, and at the beginning of the year, Ghana too.  Reporting on the Airtel partnership in July last year, Telecoms.com said that much of what Internet.org has set out to achieve in terms of the efficiency of mobile networks, and pressure on device costs, is already drawing significant focus from the industry. Driving down power requirements from network equipment and optimising smartphone applications so they require less data are crucial, according to Ericsson, for example.
This type of combined effort is necessary for the success of Internet.org. The onus is not just on delivering the technology, but also on Internet providers, particularly in emerging economies, to work with their governments to provide cheap Internet access to the population and to make it suitable for the people using it.
In Colombia the Internet.org app has been tailored specifically. In an interview featured on Phys.org, Chris Daniels, Facebook's VP of Business Development, explained: "Part of making the Internet accessible is to make sure that the content that people have access to is relevant and that includes the language it is presented in. When we launched Internet.org in Tanzania, we launched it in Kiswahili (the local language), and when we came here (to Colombia), we want to make language locally relevant."
Getting the priorities right
Some may argue that there are other issues facing many African, Asian and Latin American countries that need addressing before approaching telecommunications challenges. But whilst it is important not to overlook the battle against poverty, corruption and conflict in these regions, the power of the Internet has a profound ability to help people overcome some of these challenges.
Connecting people internationally, especially through mobile technologies, can be the foundation for entrepreneurship, allow rural communities to telecommute for education and business purposes, close the logistical gap between healthcare information and the public – as demonstrated by the Ebola information being shared on Internet.org-enabled applications – and help the democratic process through transparency, political accountability and providing the under-represented a new voice.
Emerging economies can leverage the lessons learned by the telecoms regulators and governments in Colombia, Tanzania, Ghana, Kenya and Zambia and use campaigns like Internet.org as a point for stimulation, driving investment, following best practice and displaying broadband innovation of their own. This will help all nations to become more significant players in the emerging global digital economy.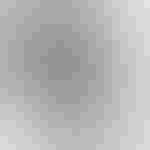 Alex Salter is the CEO of SamKnows, the world leader in broadband measurement. Since 2008 the regulator-approved organisation has worked alongside governments to accurately measure broadband performance to help improve and shape global markets.
Get the latest news straight to your inbox.
Register for the Telecoms.com newsletter here.
You May Also Like
---