Sky steps up its Italian Job
Sky steps up its Italian Job
Sky Italia has confirmed it will expand its broadband footprint in the Italian market as it seemingly eyes up the convergence dream.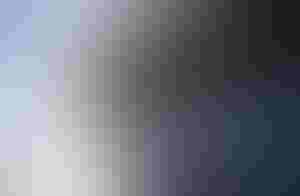 Sky Italia has confirmed it will expand its broadband footprint in the Italian market as it seemingly eyes up the convergence dream.
Through its relationship with Open Fiber, Sky Italia has said it will offer broadband services to customers in 120 towns and cities. Known as Sky WiFi, the fibre service ranges between €29.90 to €37.90 a month, but it also has a relationship in place to deliver services with FastWeb, taking advantage of full-fibre, fibre-to-the-cabinet and fixed wireless technologies to fill the holes the Open Fiber partnership cannot plug. This is the first step towards Sky Italia becoming a multi-service provider.
In Sky's most successful market, the UK, the convergence strategy has been evolved over many years. According to Omdia's most recent data on the firm, Sky currently has just over 6.2 million broadband subscribers as well as 11.3 million Pay TV customers. Sky UK has also launched its own MVNO service, though the team is staying quiet on subscription numbers.
Convergence is a proven strategy to increase the profitability of customer relationships which also improving retention. It has not only paid off in the UK, but Sky's parent company Comcast is also an avid practitioner of the strategy. One might question whether an increased drive towards the broadband market in Italy are the first steps towards rolling this business model out across the European footprint.
Sky customers, Europe (thousands), 2019-end
Source: Omdia Knowledge Centre, World Information Series
The broadband expansion in Italy is one step to expanding services across Europe, and it would appear to be a logical step. The bundling strategy has already proven successful in the UK, and it would be a safe bet to presume the same plans are being lined up for some sort of launch in other markets.
According to research from Bain and Company, customer retention is critical for a business nowadays. For every 5% increase in customer retention, the firm suggests there is a 25% jump in profitability. When you combine these statistics with the idea that acquiring new customers is 60-70% more expensive than cross-selling services to an existing customer base, the convergence business model starts to make much more sense.
Clearly bundling services is an opportunity, one which should be seen as very attractive to Sky. In numerous markets across the European bloc, the team has done the hard job, creating credibility to start a business, the mission now is to expand on these foundations. It can fail, and fail quite spectacularly when you look at BT's continued efforts to crack content, but the roadmap is already there with the UK firm's success.
Convergence makes sense to a company like Sky as delivering an effective and comprehensive platform is more difficult that running a connectivity service over another company's network infrastructure. This is certainly a dumbed down approach, but one is a value service and the other is becoming increasingly commoditised.
Sky is not willing to share the ins and outs of its European strategy for the moment, but if it not considering the convergence model championed in the UK across its entire footprint, the strategies should be ushered towards the exit sharpish.
Get the latest news straight to your inbox.
Register for the Telecoms.com newsletter here.
You May Also Like
---