How to get your business VoIP-connected without stumbling and falling
How to get your business VoIP-connected without stumbling and falling
VoIP's main requirement is quality. When communicating via VoIP with colleagues, prospects and stakeholders, quality is critical which means no lags, jags or inconsistent connectivity.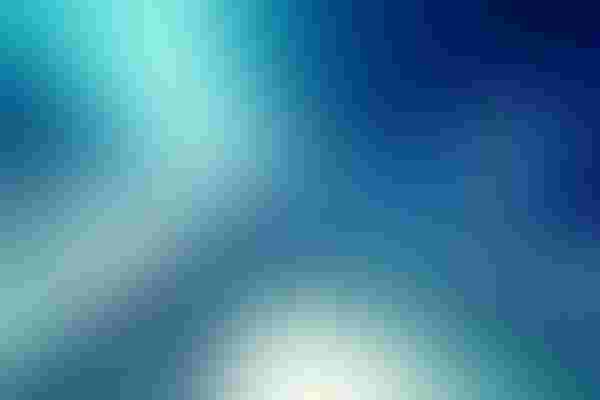 Telecoms.com periodically invites third parties to share their views on the industry's most pressing issues. In this piece Nick Johnson, CEO of Evolving Networks, looks at some of the confusion over connectivity for VoIP and how to overcome it.
Monopolies are seldom evil conspiracies but we all know where they lead – consumers end up with little or no choice and higher costs. Irrespective of industry or product, the monopoly dictates the suppliers, products, services or solutions that suit them, rather than offering what fits the consumer's precise requirements.
That makes it interesting when disruptors enter the same marketplace and cause everyone to reassess how things are done.
In the IT and telecoms sector, new arrivals are typically more agile, have much greater focus on innovation and are able to offer the market better alternatives, either in terms of cost or functionality, or both. The established providers suddenly realise the upstart presents a real challenge to their cosy monopoly.
The mis-selling of connectivity for VoIP is a good example of this phenomenon. Established enterprise carriers have been operating in a set way for several years, using the age-old principle of fear, uncertainty and doubt to convince organisations they can't possibly have a VoIP infrastructure with anything less than a leased line. No, to do so is just is out of the question.
This hidebound view that VoIP will only work with a leased line was certainly valid a decade ago. Now, however, with the emergence of better technology, better connectivity, and the arrival of innovators in the market with proven solutions, the customer has a wealth of other options. Gaining ground fast is multi-path ethernet delivered via an uncontended, multi-VNO access network with seamless integration of software and monitoring. It makes VoIP work brilliantly and the pedlars of leased lines are, at the very least, mistaken, when they say it won't.
This optimised capability is especially worth considering when there is an increased push for VoIP in light of BT's commitment to stop selling ISDN lines and public switched telephone network (PSTN) circuits by 2020. The technology is set to be switched off altogether by 2025.
Nobody can doubt that in today's business environment connectivity is critical; there's simply no way around that. It is used to access applications and systems, unite staff and connect an increasingly mobile workforce. As a result, quality, speed and resilience are three non-negotiables.
VoIP's main requirement is quality. When communicating via VoIP with colleagues, prospects and stakeholders, quality is critical which means no lags, jags or inconsistent connectivity. Not only is a leased line expensive, depending on location, it certainly won't offer the resilience and quality needed.
So, can quality and reliability be achieved without resorting to paying for a leased line? Why can't VoIP work on multi-path ethernet (aggregated) connections like FTTC?
The answer to that question is simple: it can. VoIP works perfectly well on multi-path connections. This is welcome news for businesses, because using multiple lines means that both the challenges of quality and resilience can be resolved. The technology of multi-path aggregated connectivity delivers real benefits to organisations of all sizes using VoIP. Aggregated lines can offer increased bandwidth and capacity, enhancing data throughput speeds and application performance, while providing built-in resilience.
The emergence of disruptive companies in the market, such as those offering SD-WAN services, has changed the state of play entirely. Not only are connections more resilient, but thanks to the application of a software layer to connectivity, they can offer additional services such as fault-finding, continuous monitoring, and prioritisation of traffic. These are vital capabilities for high-performing VoIP. Of course, not every vendor gets this right. They may, for example, lay software over the top of connectivity while possessing no means of managing that inevitable disconnect between software and infrastructure layers. As a result, it's critical to choose the right vendor.
Is a leased line a bad idea? Apart from the cost and the lack of resilience, consider the following scenario: Your business is using VoIP, delivered and supported by a leased line. There is a fault on the line and all connectivity to your organisation fails. You have no email, no access to cloud-based applications and, even worse, no phones.
If, on the other hand, your business was making use of a multipath aggregated FTTC connection, you would never need to worry about resilience. Due to the nature of the multi-path connectivity, there are numerous connections being aggregated together from different platforms, presented as a single virtual connection. If one line from one provider fails, there is another one (or more) to pick up the slack and ensure connectivity is uninterrupted.
Stimulating a mind-shift from established assumptions is never easy, but it is necessary to push the industry forward. When we examine connectivity, it's clearly no longer sufficient to do the same things we've been doing for the past ten years. The market has moved on, end-user and business requirements have become more demanding and new ways of tackling fast-emerging challenges are urgently required.
Get the latest news straight to your inbox.
Register for the Telecoms.com newsletter here.
You May Also Like
---