Broadband InfoVision Awards preview – Content, Entertainment, Applications and Services
Broadband InfoVision Awards preview – Content, Entertainment, Applications and Services
For this instalment in our series of previews of the upcoming Broadband InfoVision Awards, to be held in Paris next month, we examine the shortlist for Category 5 – Content, Entertainment, Applications and Services.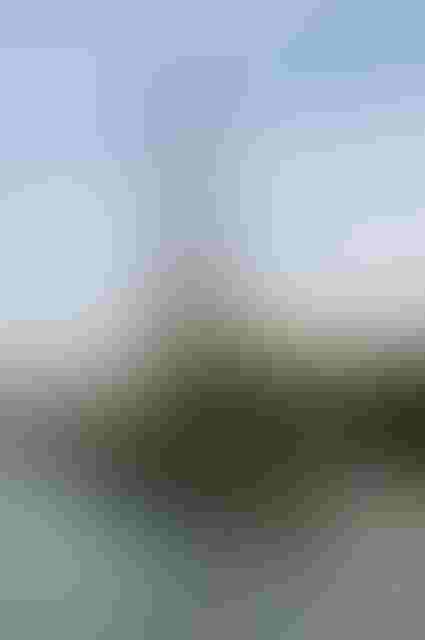 This year's awards will again take place during a river cruise through Paris on the Bateau Diamant
For this instalment in our series of previews of the upcoming Broadband InfoVision Awards, to be held in Paris next month, we examine the shortlist for Category 5 – Content, Entertainment, Applications and Services.
The first company named on the shortlist is BT Wholesale for its Content Connect family of content distribution network services, designed to help Internet Service Providers (ISPs) and Content Service Providers (CSPs) to sustainably manage the rapidly rising volume of content that is being consumed over broadband.
BT Wholesale launched Content Connect Basic in December 2010, designed to enable CSPs to host and distribute their content over the Internet, and in March 2011 it launched two ISP products: Content Connect Standard and Content Connect Premium.
The Content Connect services leverage both BT's new fibre-based 21st Century Network and its legacy copper infrastructure, and within the next 12 months BT Wholesale expects to extend its family of content distribution services to include TV Connect, which will deliver real-time TV services over broadband.
Dutch firm Civolution has been nominated for this award for its VideoSync technology, which allows for the automatic identification of the TV channel being watched or the content being played.
Once the content or channel being displayed on the TV is identified, VideoSync enables content owners, broadcasters, distributors, advertisers and app developers to engage with the viewer by facilitating the delivery of complementary content or applications to mobile devices such as tablets and smartphones.
VideoSync works both for live and time-shifted content, using a watermark embedded within live or recorded programmes, and can instruct an app to perform a particular action at precisely the point in the video that the content provider intended. Examples of possible apps include live interactivity (gambling, voting, polling), streaming synchronised video, additional programme information, relevant social network chatter, targeted advertising and measurement of engagement.
Huawei has been shortlisted for its MediaCloud On-Demand Platform, designed to optimise multi-screen video delivery and smoothly integrate telecommunications, broadcasting and Internet services. The platform is intended to enable both telcos and MSOs to deliver new experiences and capture new revenues by providing their customers with interactive multi-screen services, delivered through a variety of channels.
The MediaCloud On-Demand Platform promises a reliable user experience even in poor network conditions, by implementing hybrid FEC/RET technology and dynamic bit rate adaptation techniques, and also includes automatic service monitoring through Huawei's proprietary Service Quality Monitoring (SQM) system. Also included is a range of CDN-specific features, including accelerated transmission capabilities for CDN services.
UK-founded company Metaswitch Networks has been shortlisted for its Thrutu app for smartphones, which enables a user to interact more effectively with the person they are having a phone conversation with, for example by sending them a photo or video, sharing their location, their Twitter feeds, Facebook updates, make instant PayPal payments, and share search results – all within the app, and without hanging up the call.
The app has already received over 60,000 downloads from the Android Market, and will soon be available for iOS and Blackberry. The Thrutu app has already been featured as a trending app on the Android Market, and initial studies suggest that calls made with Thrutu enabled last an average of 50% longer than the average phone call.
Finally, content protection specialist Verimatrix has been nominated for its Verimatrix MultiRights solution, which is a component within the third-generation Video Content Authority System (VCAS 3). MultiRights is designed to provide single content authority and services management across devices and networks that provide unified treatment of DRM formats and protection regimes.
The MultiRights framework allows for the inclusion of any third-party DRM scheme and client devices under the VCAS umbrella for complete end-to-end management of revenue security. MultiRights provides server-side support for secure content distribution to set-top boxes, PCs, and off-the-shelf CE and mobile devices.
The Broadband InfoVision Awards will be held in Paris on September 27th during a Gala Dinner Presentation aboard a river cruise on the Seine, travelling through the heart of the French capital. For more information and to register, please click here
Get the latest news straight to your inbox.
Register for the Telecoms.com newsletter here.
You May Also Like
---