Broadband InfoVision Awards countdown: Best Broadband Partnership
Broadband InfoVision Awards countdown: Best Broadband Partnership
The broadband industry is built on partnerships, and the first category of this year's Broadband InfoVision Awards (to be held in Amsterdam on October 17th) will celebrate the most successful examples forged over the last 12 months.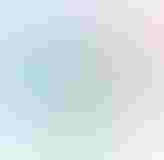 The broadband industry is built on partnerships, and the first category of this year's Broadband InfoVision Awards (to be held in Amsterdam on October 17th) will celebrate the most successful examples forged over the last 12 months.
France's Bouygues Telecom has been shortlisted for this award for the various collaborations it formed to develop its new 'Bbox Sensation' home gateway. For the processor – the brains of the new Bbox – the telco selected Intel's Groveland chips, with several Intel engineers joining its software development team. Wifi capabilities came courtesy of customised solutions from Israel's Celeno.
A strategic decision was made by Bouygues to master the middleware placed on the devices, and it thus partnered with foundation software suppliers Bewan and Sagem. Sound specialist DTS was recruited to ensure the best audio, and cloud gaming innovator Playcast was called in to offer its games catalogue on the devices. French broadcaster TF1 was added its extensive VOD library, and the units were finally developed and produced by Samsung in Indonesia.
By involving all partners in every phase of the project, from conception to launch, Bouygues managed to cut six to nine months off a typical development cycle. The telco did this by bringing all teams under one roof in a dedicated office space to facilitate communication and problem solving, and allowed it to convert working methods into a software factory, involving daily development cycles and nightly tests
US firm Axia has been nominated for the public-private partnership it has built with the Massachusetts Broadband Institute (MBI) to design, build and operate a 1,300 "middle mile" fibre optic network across western Massachusetts, to be completed in June 2013.
Once finished, the network will connect 123 rural, hard-to-serve and economically challenged communities in western and central Massachusetts and directly hook up to over 1,300 key community anchor institutions. The project service area includes over 1 million residents, 44,000 businesses and comprises over 25 per cent of the state's geographic area.
The partnership formed between Axia and MBI sees the latter retain ownership of the "middle mile" network, while Axia will own any network extensions where it invests its own capital to connect additional sites.
This model is designed to ensure that MBI has funding from a sustainability perspective to remain focused on the primary mission to connect unconnected residents and businesses in the most rural and hard to serve regions of the state, while Axia remains focused on the business of operating the network, engaging with wholesale service provider customers, and making capital investments to extend the network where applicable.
Another French telco has also been nominated for this award – Orange – which launched a ground-breaking interactive TV experience last April, Orange TV on Microsoft's Xbox 360 with Kinect. The service is exclusive to Orange, with no other operator having this exclusive partnership with Microsoft in France.
The service is available to existing Orange TV customers and Xbox LIVE Gold members, and lets customers use both their body and their voice to change channels (among 60 live channels available), set personalised alerts, select favourite channels and get useful programme information.
Working with Microsoft, Orange's R&D Software engineers (already familiar with the Microsoft's technical framework from previous collaborations on Windows Phone development) devised this feature 'in-house', applying Kinect's inherent motion and voice capabilities to TV navigation. Orange also drew on its experience of developing interactive TV (in TV programmes, catch-up TV, interactive TV advertising, games on TV etc.) through its IPTV offering.
After only ten days following the launch, the Orange TV app had been downloaded 100,000 times, giving a solid indication of appetite for the service. In addition, the average time spent on each Orange TV session via Xbox is one hour 40 minutes – a significant proportion of the total average time spent watching TV of around 3 hours 47 minutes.
Finally, Swedish broadband operator Wexnet has been shortlisted for the partnership it created with Chinese equipment vendor ZTE to build a new access network which enables customers to choose different content providers/service providers that suit their individual needs, with all services being delivered over a single network.
The network needed to be smart enough to self-organise: all necessary configuration of the network equipments (access/aggregation/core switches) had to be done automatically when customers submitted subscriptions for specific services, allowing users to provision themselves.
After many rounds of in-depth discussion between Wexnet and ZTE, several ZTE solution engineers stayed in Sweden for around six months to help develop the network solution and do field trials. Back in Beijing, ZTE's switch R&D centre also devoted lots of energy to the project, developing new features for switches.
On Wexnet's side, the operator provided detailed information about its local network as the project progressed, and is still working with ZTE on an expansion project to increase the capacity of the network and bring in new network features.
For more information on this year Broadband InfoVision Awards and to register, please visit http://www.broadbandworldforum.com/awards/about-the-awards/
Get the latest news straight to your inbox.
Register for the Telecoms.com newsletter here.
You May Also Like
---