Broadband InfoVision Awards 2013: Best Broadband Partnership
Broadband InfoVision Awards 2013: Best Broadband Partnership
The broadband industry is built on partnerships, and the best examples of these are to be recognised in first category of this year's Broadband InfoVision Awards (to be held in Amsterdam on October 23rd, 2013)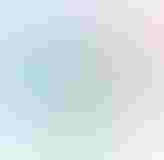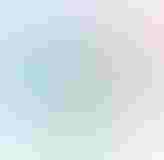 The broadband industry is built on partnerships, and the best examples of these are to be recognised in first category of this year's Broadband InfoVision Awards (to be held in Amsterdam on October 23rd, 2013).
UK telco BT and Chinese equipment vendor ZTE have been nominated for delivering what they claim is the "world's fastest broadband" – delivered over a live fibre-to-the-premise (FTTP) network in BT's Truro office in Cornwall, UK. The trial involves the first live implementation of 10Gbps XGPON/NGPON1 equipment developed by ZTE, with many new features developed especially for the project.
Ranulf Scarbrough, Program Director for the Cornwall Superfast Broadband Programme, said: "What is exciting about this trial is that these hyper-fast speeds have been obtained over the exact same fibre that carries BT's fibre broadband services today. All we are doing is changing the electronics at either end."
UK telco JT, serving the island of Jersey, has been nominated for this award for its partnership with US equipment vendor Cisco to upgrade its network architecture from legacy copper to fibre-to-the-premises, as part of its five-year network development plan 'Gigabit Jersey', designed to improve connectivity for one of the world's leading financial centres.
JT commissioned Cisco to install gigabit access, distribution and core networks across 13 exchanges on the island (population 100,000), effectively providing the complete active infrastructure end-to-end. The partnership has also resulted in the creation of a testing facility called JT Lab, which enables technology companies to test their products and services before going to market.
US firm Ruckus Wireless has reached the shortlist for its partnership with UK firm Global Reach, a supplier of Wi-Fi, cloud and IP-based policy management services. In January 2013, Global Reach selected Ruckus Wireless ZoneFlex Smart Wi-Fi system for a number of high profile Wi-Fi projects in the UK, including along the River Thames and across city-wide networks in Leeds and Bradford.
In addition to providing public Wi-Fi access through its own Thames Wi-Fi hot zone branded service, Global Reach is also leveraging its high-capacity infrastructure to offer wholesale and international roaming services.
Finally, US content protection specialist Verimatrix and DVR pioneer TiVo have been nominated for their partnership which combines advanced user interfaces with unified rights management technology, created in response to the rapid adoption of hybrid networks and multi-device services.
The combination of TiVo's cloud service, personal video recorder (PVR) and multi-screen technology along with Verimatrix VCAS multi-network security provides a seamless and safe content choice for video consumption through advanced hybrid set-top boxes (STBs) that utilise TiVo's user interface and through TiVo's tablet, smartphone, and browser-based experiences.
For more information on this year Broadband InfoVision Awards and to register, please visit http://broadbandinfovisionawards.com.
Get the latest news straight to your inbox.
Register for the Telecoms.com newsletter here.
You May Also Like
---