Challenges in fibre deployment and the growth of wireless infrastructure in US
Challenges in fibre deployment and the growth of wireless infrastructure in US
As we move into a world of universal access to high capacity networks, every infrastructure technology will have an important role to play. Depending on use case, operators will select from a variety of wired and wireless solutions, however certain technology will become more prominent.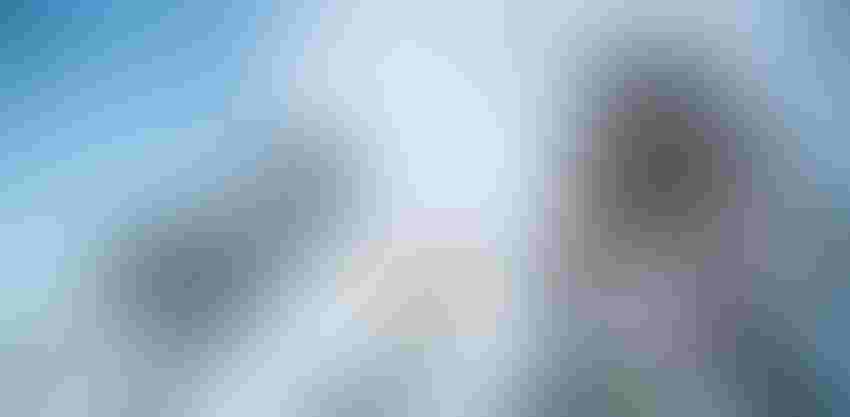 Telecoms.com periodically invites expert third parties to share their views on the industry's most pressing issues. In this piece Mark Ashford, VP North America at CBNL explores how the challenges in fibre deployment have provided a fertile ground for the growth of wireless infrastructure in the US.
Like many global markets, the US is witnessing an explosion in data across mobile and fixed broadband networks. This will come as no surprise, as the data demand from maturing LTE and cloud-based business services are mounting pressure on operators' networks. This raises the question of how the industry will meet the rising tide of data and what technologies will facilitate the next generation of connectivity.
The US has some of the highest capacity fibre optic networks in the world; however there is a misconception that access to fibre is universally available in the dense urban areas where demand is greatest . For example, just 39 percent of commercial buildings in the US have access to fibre. Even in metropolitan areas like New York and San Francisco, fibre connectivity isn't ubiquitous. To address this, we've recently provided the radio technology for operators across the US to build out their own wireless networks, and a growing number of service providers are now building their business models around this approach.
The rise of wireless
Unsurprisingly, the very high cost of leasing or building fibre has made the comparative business case for wireless an attractive one. Even if a site is a short distance from a fibre point-of-presence, the cost to connect it can be inhibitive. This has been one of the reasons why wireless has grown in popularity, however, there are several other aspects to consider.
To add context, it's worth looking at the commercial fixed broadband market. There are thousands of Internet Service Providers (ISPs) in the US. In addition to incumbent local exchange carriers and cable companies, there are many independent service providers. This is made up of competitive local exchange carriers (who often lease fibre assets from the incumbents) and a host of other wireless and traditional ISPs. Although most ISPs only serve a regional service area, this highly competitive landscape has played a significant role in shaping the use of technologies.
For example, the speed at which wireless can be deployed and the ability to channel costs savings into more attractive customer pricing has enabled operators to increase their competitiveness. Crucially, the cost savings also allow competitive local exchange carriers to move away from exclusive leased models and build their own independent wireless assets. This means they are no longer restricted to the coverage of the incumbent and have the flexibility to respond quickly to new market opportunities.
The increased performance that modern wireless solutions offer is also playing an important role. The hub site capacity of point-to-multipoint (PMP) microwave technology, for example, has increased from 1.2Gb/s to 14.4Gb/s over recent years and has the benefit of offering interference free services through licensed spectrum. This speed and quality of service has been vital to offer the service level agreements demanded by modern businesses and the guaranteed quality of service (QoS) required by other applications, such as LTE/LTE-A and Wi-Fi backhaul.
The final point is perhaps the most significant. These innovative new solutions mean operators no longer have to sacrifice network performance to achieve the cost and time to market benefits of wireless. This is providing huge opportunities for service providers to offer the carrier-grade services their customers demand, whilst driving the cost savings which create a highly profitable business case.
What does the future hold?
As we move into a world of universal access to high capacity networks, every infrastructure technology will have an important role to play. Depending on use case, operators will select from a variety of wired and wireless solutions, however certain technology will become more prominent.
We've seen from our own work in the US that licensed PMP is emerging as a solution that a growing number of service providers are deploying. Following the introduction of US frequency variants, increasing spectrum availability and an expanding local ecosystem of suppliers, licensed PMP has been quickly adopted across multiple states over the past 18 months.
One of the strongest use cases for licensed PMP has been in geographically dense networks that are under-served by carrier-grade fixed or wireless infrastructure. In these environments, the advantages of licensed PMP versus other wireless technologies, in terms of speed of deployment, ease of installation and cost efficiency, are most marked.
Licensed PMP's carrier-grade performance, achieved through the use of licensed spectrum, is balanced with significant cost savings. Cost savings derive from the aggregation of traffic from multiple sites to a single licensed PMP hub. By reducing the amount of hub equipment, particularly the antenna count, operators can comply with more stringent site acquisition regulations and realise total cost of ownership savings of up to 50 percent compared to fibre or point-to-point (PTP) microwave solutions.
With spectrum increasingly at a premium as wireless solutions grow in popularity, PMP's efficiency brings further benefits. PMP's sector coverage can serve multiple sites using a single RF channel, compared to one link with PTP. This improves spectral efficiency by 40 percent, with PMP's multiplexing ensuring there is no degradation of QoS across any of the cell sites.
Spectrum holders in the US have also increased frequency support and streamlined acquisition of the 28GHz and 39GHz bands which support licensed PMP. 2.5GHz of spectrum is available in these bands across the US: more than enough bandwidth to handle the most demanding mobile backhaul or enterprise access applications. Flexible licensing arrangements are now in place, so that area licenses can be obtained at a much more local level.
This demonstrates how much innovation is being driven by the wireless industry in the US. As high capacity enterprise access, macro and small cell backhaul deployments grow during 2015, we look forward to seeing new wireless infrastructure strategies emerging and the benefits play out across the country.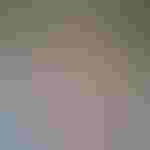 Mark has over 20 years' experience in the wireless industry, gained in a range of multinational commercial, technical and strategic roles. As VP North America for CBNL, Mark is responsible for leading US business and developing CBNL's transformational business partnership initiatives. Before joining CBNL, Mark worked for both for AT&T / Lucent Technologies for 12 years as well as for Apertio Ltd, where he supported the successful sale and integration of the company in Nokia. He is an Associate Member of the Chartered Institute of Management Accountants (CIMA) and has a BSC in Physics from Imperial College, London.
Get the latest news straight to your inbox.
Register for the Telecoms.com newsletter here.