Hello Kitty guided to the AR gaming world by Google Maps
Hello Kitty guided to the AR gaming world by Google Maps
Hello Kitty is the latest product of a by-gone era to be given a digital face-lift as developer Bublar promises the launch of another location-based, augmented reality (AR) smartphone game.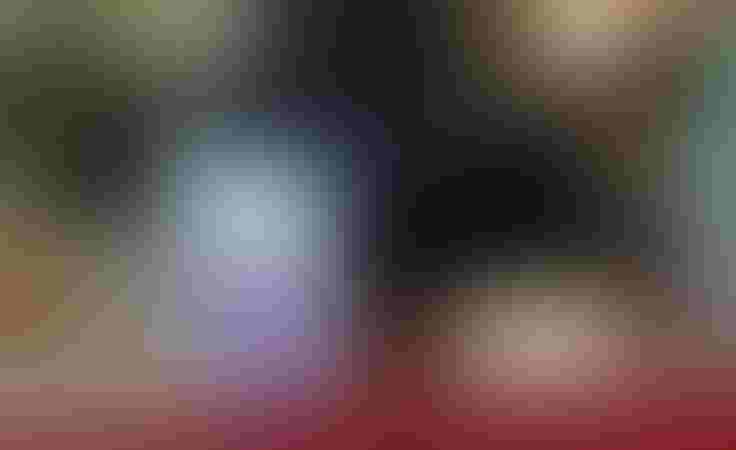 Hello Kitty is the latest product of a by-gone era to be given a digital face-lift as developer Bublar promises the launch of another location-based, augmented reality (AR) smartphone game.
Like Pokémon Go and Harry Potter: Wizards Unite, this title is seemingly targeting the consumers sense of nostalgia to grab a slice of the increasingly profitable smartphone gaming segment.
Powered by Google Maps, 'Hello Kitty AR Kawaii World' will bring take the iconic character Hello Kitty, first debuted in 1974, into the digital content arena with the promise of AR. Pre-registration for the game will begin at Hello Kitty´s 45th anniversary in November, with Swedish developer Bublar hoping to launch the title in early 2020.
"Our mission is to merge the real and imaginary worlds together in a fun way, connecting Augmented Reality and digital content to real-world locations," said Wictor Hattenbach, Game Studio Director at Bublar.
"Our collaboration with Google Maps Platform gives us access to the most prominent mapping service in the world. Buildings, roads and parks will in the game be transformed into a Kawaii world for Hello Kitty and her friends based on Google Maps Platform."
Although the marriage of augmented reality and mapping technologies does look to be a promising one in the smartphone gaming segment, this is only a tentative step. For the location-based gaming concept to be fully validated, there will be have to be a game which stands on its own two-feet, attracting interest on its own merit. Leaning on the concept of nostalgia is an effective strategy, but there are only so many horses to back in that competition.
So far, we have seen some successful ventures into the world of nostalgia. Pokémon Go was of course a rip-roaring success, and while there is promise for the Harry Potter franchise, the early signs have not been anywhere near as bountiful. That is not to say it won't make money, but such was the profit-machine Pokémon Go was and is, it has set the bar very high.
The interesting element of the Harry Potter and Hello Kitty games is relevance today. Pokémon Go's success was partly down to nostalgia, though it will begin to tail off as there is not an engaged audience today. The games are not played as much, and the TV series is no-where near as popular. Harry Potter and Hello Kitty have retained audiences which are constantly engaged through various different mediums.
Of course, what you have to bear in mind is that a large percentage of the audience will not be old enough to have credit cards, parents will have to authorise payments. This is where Pokémon Go perhaps can attribute a notable proportion of its success. That said, there is an element of longevity with these two titles which might not be present for Pokémon Go in the coming years, unless of course the brand can be refreshed through supporting channels.
As mentioned before, nostalgia is not a bad thing however. It will normalise the idea of location-based gaming in the eyes of the consumer, and once it has been normalised, a more varied ecosystem can be developed with a broader range of titles. The nostalgia effect will build market confidence that this is an area in the app economy which can be profitable.
It will be interesting to see how many more titles emerge over the coming months and years as location-based gaming becomes more popular. 'Otherword Heroes' is one which Bublar currently has in development.
This is another game which marries AR and location-based technologies to build a new type of smartphone experience, but it is a new story; it isn't using nostalgia to drive downloads or popularity. Currently in public beta mode, using Bublar's MMO-platform (massive multiplayer online) where real-time users create and interact with data linked to real-world locations.
The team intend to launch 'Otherword Heroes' towards the end of 2019, using the 'freemium' model. Users can download the app for free but will be able to enrich the in-game experience through in-app purchases, while advertising revenue can be realised through rewarded ads in-game to unlock or speed-up certain game content. It's a common-enough model, though it does rely on scale.
The online gaming segment, especially content designed for smartphones, is growing rapidly across the world. This growth is not only being realised in the revenue columns of the spreadsheets, but also the number and variety of users. Smartphone games are increasing the accessibility of online gaming, bringing in users who would never have considered spending hundreds on consoles. The format is opening-up the segment massively.
Location-based gaming looks to be somewhat of a fad, driven by nostalgia, currently but soon enough stand-alone, novel concepts and content will emerge. We are really exciting about the prospect of location-based gaming and can't wait to see what creative/crazy ideas emerge when the idea is normalised, encouraging more developers
Get the latest news straight to your inbox.
Register for the Telecoms.com newsletter here.