With the right investment, 6G offers the UK a bright and sustainable future
With the right investment, 6G offers the UK a bright and sustainable future
With 6G it will be vital for complementary intelligent networking protocols to coexist alongside the high frequency mmWave spectrums.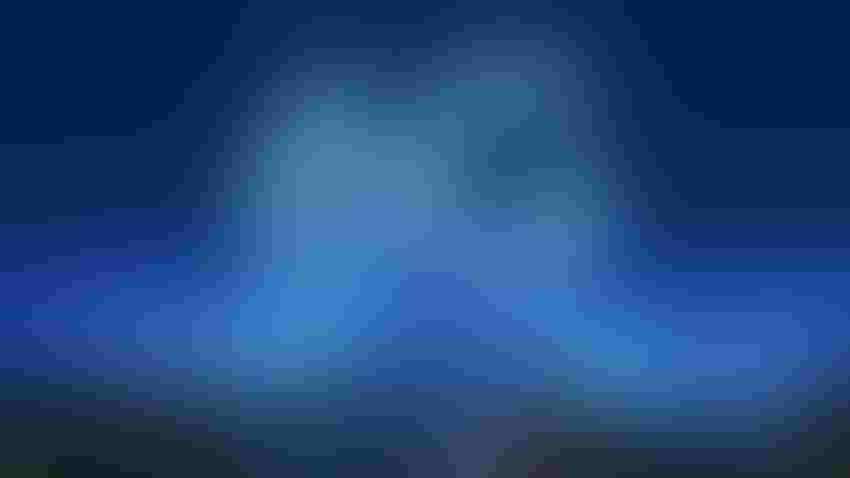 Telecoms.com periodically invites expert third parties to share their views on the industry's most pressing issues. In this piece Mark Barrett, Chief Commercial Officer at Blu Wireless, takes an early look at the next generation of wireless technology from a UK perspective.
When we talk about 6G and look to the future of wireless communications, we need to first acknowledge the elephant in the room. And that elephant is that 5G has not yet delivered on what was promised or hoped for.
One of the early characterisations of 5G was that it would be a network of networks. The expectation was that thanks to 5G we would see a seamless integration of all the wireless interfaces that are currently in the marketplace, such as between Wi-Fi, Bluetooth and GPS.
But this has not happened.
Instead, a virtual monopoly on the conversation around 5G has come from mobile operators, with a focus on the relatively small improvements made on 4G.
We have not seen any significant integration between Wi-Fi and mobile. Instead, users still need to manually switch from Wi-Fi to 5G.
As well as this, 5G was intended to address business cases, which include private networks for industry, for transportation as well as for defence.
We have seen clients in the defence sector coming to us for our mmWave technology expertise because 5GNR and 4G mobile networks are at greater risk of interception by opposing forces, there is a single point of failure with the core network so it lacks reliability, and along with this the power consumption remains high.
mmWave frequencies are vital to providing network security and reliability
While there remains unfinished business when it comes to 5G, we know 6G will bring a 10x increase in data rates.
However, access to more wireless spectrum is needed to accommodate this. mmWave frequencies offer more spectrum than any other slice of the electromagnetic domain.
This means that there is further opportunity to enhance the use of mmWave through 6G.
There are some use cases where mmWave solutions based on IEEE waveforms deliver 30GB or more of throughput. One such use case is in the defence sector where IEEE 5G mmWave-based systems provide broadband (100Mps+) communications as a secure solution to deliver resilient networking on the battlefield.
mmWave technology uses distributed mesh networks instead of using a centralised core network, eliminating any single point of failure, and thus increasing reliability. mmWave technology also exploits licence-exempt, non-commercial spectrum frequency bands, such as at 57-71 GHz, delivering reliable bandwidth where mobile 5G tends to fall short.
Key technologies shaping 6G
It is clear that mmWave technology will be vital to the progress of 6G for business use cases, while intelligent software-defined networking will also be important.
Through the use of intelligent software-defined networks there is no need for the user to be required to leave one network to join another. For example, when it comes to mobile mesh networks for defence there is a seamless integration between military vehicles and their connection nodes.
It is also through intelligent networking that you can consider the dynamic nature of IP streams and manage those changes accordingly. You can also manage traffic that varies in the data rate it requires.
With 6G it will be vital for complementary intelligent networking protocols to coexist alongside the high frequency mmWave spectrums.
6G has sustainability at its core
Because 6G will enable software-defined networks, we can expect to see a more rapid development cycle than we have traditionally seen with mobile networks. Because of this faster development cycle, it is expected that energy-saving features will also be developed more quickly. This contrasts with mobile networks, which have tended to be hardware-centric.
Powerful software-defined processes are key to the sustainability of 6G. As an example, we will see this when it comes to smart transportation, connected vehicles, and transit infrastructure. With the increase in driverless electric vehicles, we will see not only the promotion of clean energy but also the optimisation of traffic flow. All this will only be possible thanks to wireless connectivity, sensor technology, and distributed computing powered by 6G.
mmWave solutions are significantly lower in power consumption than the alternatives we see from 5GNR – with those solutions using around a tenth less power. With mmWave technology you get power efficient software that is defined networking at the edge of the network, and so combined with 6G, we can expect huge power savings that will be vital as the world works to battle the climate crisis and reach net zero carbon emissions.
Investment in 6G essential if UK manufacturing is to stay ahead of the curve
With 6G the data rate is expected to be 10 times the speed of 5G. But what is also needed is 10 times the investment.
Through a combination of more efficient use of the large amounts of spectrum available in the mmWave bands (up to 100+ GHz), and decentralised intelligent mesh networks, 6G could provide the revolution businesses need, particularly when it comes to the uplink of vast quantities of data from sensors or CCTV.
However, in order to deliver on that vision, a new generation of high-performance semiconductor devices for radio, phased array antenna, modem and network processing hardware and software is needed.
And this needs large-scale investment from the UK Government due to the sheer scale of funding required for these technologies to be developed.
In August, we saw the US President sign off on a $50 billion dollar programme of research and subsidies for US-based semiconductor production. The European Commission has also pledged to invest €900m in 6G research and 5G deployment as part of a new technology research and development strategy to run until 2027.
However, the UK seems to be an outlier.
While there was a recent Government announcement of a partnership with South Korea and £25m worth of funding into 5G and 6G research, this has been particularly focused on Open RAN technology. There has been little else, for example, in relation to semiconductor production and related software development.
What is clear is that 6G holds huge potential for the UK when it comes to the development of UK manufacturing and technology development. mmWave technology will have a huge part to play in supporting businesses from transport through to defence and other sectors to fully realise the benefits 6G will bring.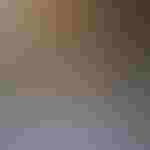 Mark has been engaged in the definition, design, development, deployment of over a dozen SoCs. Applications of his work include high-volume telecoms for British Telecom, Digital Beamforming for Satellite Communications for the European Space Agency and in-car multimedia optical fibre networks for Mercedes Benz. He now leads the adoption of new industry applications for mmWave at Blu Wireless.
Get the latest news straight to your inbox.
Register for the Telecoms.com newsletter here.
You May Also Like
---