Vodafone next on the 5G 'first' campaign trail
Vodafone next on the 5G 'first' campaign trail
As the race to claim the UK 5G crown heats up Vodafone has become the latest operator to push its luck in claiming that elusive 'first'.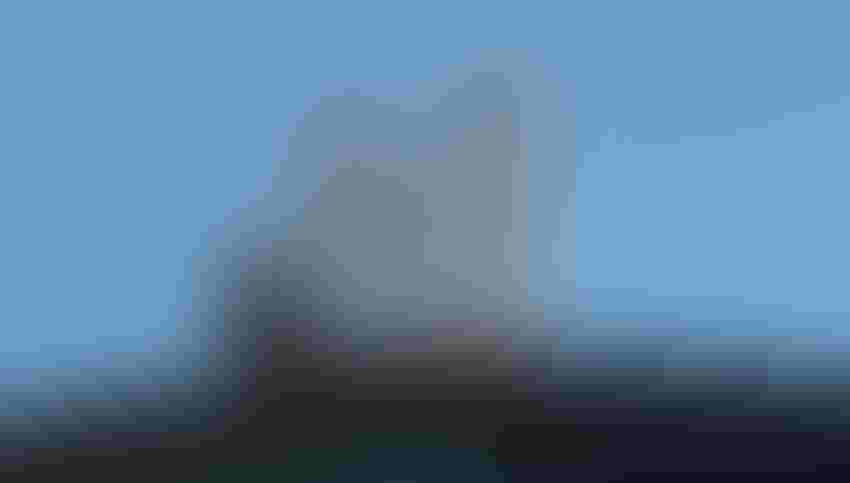 As the race to claim the UK 5G crown heats up Vodafone has become the latest operator to push its luck in claiming that elusive 'first'.
The statement this morning is a relative bold one; "Vodafone first to switch on full 5G in the UK", though it is heavily nuanced. Despite it sounding like a 5G bonanza for us to get excited about these are still essentially trials, with commercial services not being offered to customers, once again proving honest statements and transparent claims are difficult concepts to swallow. In fact, this isn't even the first 5G trial of its type to be launched in the UK after EE tried a similar move earlier this month, but it is a step in the right direction in a market which was feared to be miles behind the 5G curve.
"We are leading the roll out of 5G across the UK, starting with Greater Manchester," said Vodafone CEO Nick Jeffery. "A further six cities – Birmingham, Bristol, Cardiff, Glasgow, Liverpool and London – will shortly receive full 5G too. Next year, we will bring 5G to the Scottish Highlands, Cornwall and the Lake District, among other locations."
As part of the trial, live mobile data traffic is being streamed to and from the internet exclusively over 5G from a site in Salford, Greater Manchester, connected to Vodafone's nationwide converged fibre network. Previous trials have been focused on single locations or used part of a 4G network to complete the work, so it certainly is a step forward.
Despite the 'first' and 'switch on' claims being a bit difficult to swallow, Vodafone has been making progress. Last month the team impressively demonstrated a live holographic call between Newham and Manchester, sparking the imagination to what is possible in the 5G world. For too many years the industry has focused on bufferless cat videos on the go as the 5G driver, but now we are starting to see some creative and engaging use-cases.
Looking forward, the team are currently receiving applications for companies which want to be involved with the future 5G trials at the new 'Future Ready' innovation centre and digital incubator when it opens in Spring 2019. Vodafone has said the lab will be piled to the ceiling with the latest gadgets including 5G wireless routers, gigabit-capable optical-fibre links and IoT services, which can digitally connect everything from office security systems, vehicles, and household appliances to livestock and pets.
While the telcos are taking the suspect approach of over-egging the 5G pudding here, this is progress. Many were sceptical over the 5G preparedness in the UK, though progress is being made. When 5G-compatible handsets arrive in mid-2019, the UK 5G networks will be there or there about to offer commercial services. Who would have thought we would have been saying that 18 months ago? In a bid to win over any remaining sceptics, Vodafone accompanied its announcement with the photo above, which clearly shows a bloke switching on 5G, so that's good enough for us.
Get the latest news straight to your inbox.
Register for the Telecoms.com newsletter here.
You May Also Like
---