US ups the ante on Chinese industrial espionage claims
US ups the ante on Chinese industrial espionage claims
State-owned Chinese company Fujian Jinhua Integrated Circuit Company (FJICC) and Taiwan's United Microelectronics have been formally charged with intellectual property theft, targeting a US firm.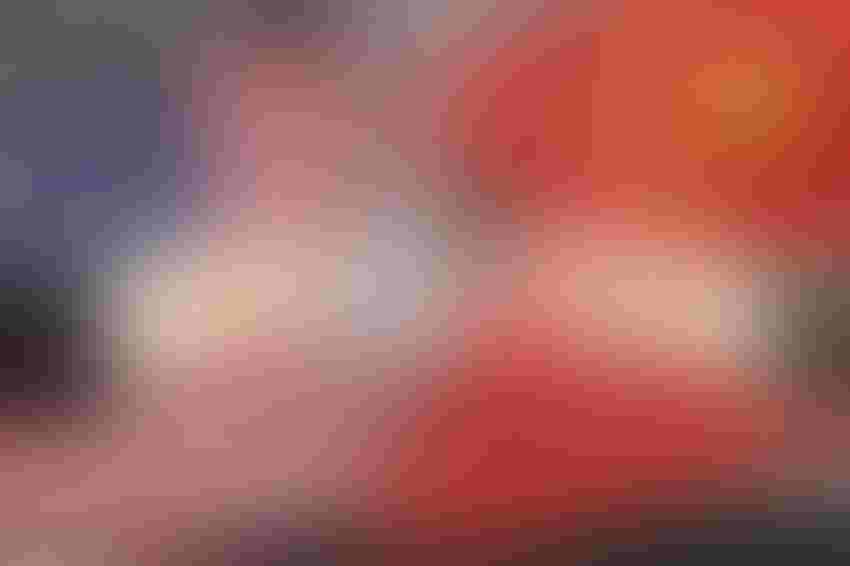 State-owned Chinese company Fujian Jinhua Integrated Circuit Company (FJICC) and Taiwan's United Microelectronics have been formally charged with intellectual property theft, targeting a US firm.
FJICC, which is owned by the People's Republic of China (PRC) and part of the 'Made in China 2025' technology development programme, has already had it US supply chain components severed after intervention from the US Department of Commerce earlier this week, though the formality of a lawsuit escalates the conflict between the US and China further. United Microelectronics has already stated it has cut ties with FJICC, seemingly in an effort to avoid similar sanction from the US.
The lawsuit takes FJICC, United Microelectronics and three individuals into the courtroom, accused of using stolen trade secrets in the production of FJICC and United Microelectronics products. According to the lawsuit, the PRC did not possess DRAM technology prior to the events described in the indictment, though it was a segment which was identified as an economic priority. The three accused individuals previously worked at a subsidiary of US firm Micron, before transferring to United Microelectronics and subsequently setting up the relationship between the company and FJICC. At this point, the trade secrets were allegedly transferred to Chinese control.
If convicted, each company faces forfeiture, though how this will be imposed we are not sure, and a maximum fine of more than $20 billion.
"I am announcing that a grand jury in San Francisco has returned a multi-defendant indictment alleging economic espionage on the part of a state-owned Chinese company, a Taiwanese company, and three Taiwan individuals for an alleged scheme to steal trade secrets from Micron, an Idaho-based semi-conductor company," said Attorney General Jeff Sessions.
"Micron is worth an estimated $100 billion and has a 20 to 25 percent share of the dynamic random access memory industry—a technology not possessed by the Chinese until very recently.  As this and other recent cases have shown, Chinese economic espionage against the United States has been increasing—and it has been increasing rapidly.  I am here to say that enough is enough. With integrity and professionalism, the Department of Justice will aggressively prosecute such illegal activity."
Intellectual property theft is one of the cornerstones of President Trump's assault on China, though taking the company to court is escalating the conflict further. After allegations of corporate espionage early this week, cutting out US components from the company's supply chain was a logical step, though the lawsuit further compounds the battle.
The ban from the Department of Commerce is similar to the economic dirty-bomb the US dropped on ZTE earlier this year, though that only lasted a couple of weeks. The consequences of that action were clear, ZTE was also sent to keep the dodo company, though there was certainly collateral damage for US firms. Acacia Communications was one company who dependence on ZTE as a customer saw share price decline by more than 30% as a result of the ZTE export ban, though whether there are firms who are similarly dependent on FJICC remains to be seen.
The lawsuit itself represents the greater conflict between the US and China, both of which has ambitions to control the 5G ecosystem and subsequently lead the technology industry of tomorrow. Intellectual property theft is rhetoric which we have consistently heard from President Trump, though should the US prove successful in this case, it would not be surprising to see more investigations. Considering the leading positions Huawei and, less so, ZTE have crafted in the telco industry, these firms might find themselves in the crosshairs before too long.
One thing is certain, this will not be the last aggressive move towards China from this administration. If anything, this is justification for every intervention made by President Trump, think back to the Executive Order blocking Broadcom's acquisition of Qualcomm and also the dreaded tariffs, as well as validation to accelerate towards further conflict.
"No country presents a broader, more severe threat to our ideas, our innovation, and our economic security than China," said FBI Director Christopher Wray. "The Chinese government is determined to acquire American technology, and they're willing use a variety of means to do that – from foreign investments, corporate acquisitions, and cyber intrusions to obtaining the services of current or former company employees to get inside information.
"We are committed to continuing to work closely with our federal, state, local, and private sector partners to counter this threat from China."
Get the latest news straight to your inbox.
Register for the Telecoms.com newsletter here.
You May Also Like
---