UK government doles out £36 million to 5G Innovation Regions
UK government doles out £36 million to 5G Innovation Regions
10 areas of the UK have won their share of a government prize pot that will fund the deployment of new and exciting 5G-enabled services.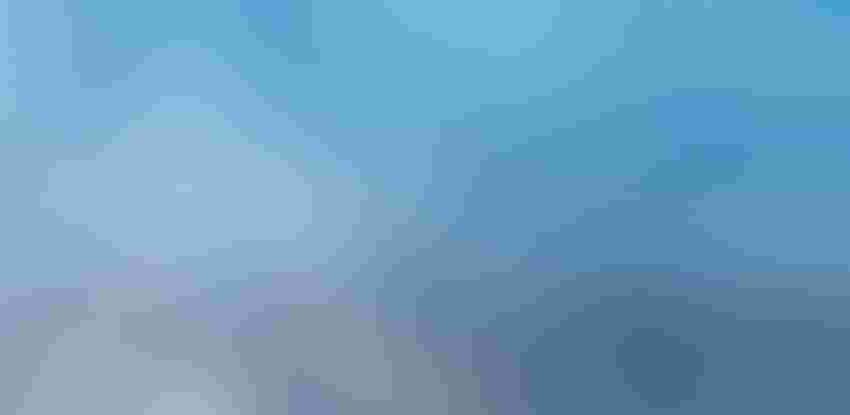 The Department for Science, Innovation and Technology (DSIT) launched its 5G Innovation Regions competition in July. With an initial budget of £40 million, it called for local authorities to explain how they would put 5G technology to use and for what purpose.
After a few months of deliberation, DSIT has now divvied up funds amounting to the slightly lower sum of £36 million.
What is particularly noticeable is the breadth of use cases that these newly-designated Innovation Regions are interested in.
For instance, Belfast City Council, which was awarded £3.8 million, will fund an eclectic selection of 5G use cases, including digital port operations; high-capacity uplinks for on-location filming; and wireless connectivity along transport routes.
North Ayrshire also won £3.8 million, and will use it primarily to drive the rollout of advanced manufacturing technology. A couple of hundred miles south, in Greater Manchester, the council won £3 million to spend on smart energy grids and a digital road network designed to reduce congestion and carbon emissions.
Sussex County Council meanwhile will use its newly-awarded £3.8 million to support the rollout of 5G-enabled farming practices in an effort to improve sustainable food and drink production.
Then there's Cumberland, which will spend its share on using 5G to stimulate the tourist economy, while Oxfordshire wants to create 5G science parks at the Harwell technology campus, supporting R&D in areas such as quantum computing, space, health and energy clusters.
"This new fund will give local areas from across the country the opportunity to be at the forefront of Britain's world-leading 5G revolution," said Sir John Whittingdale, minister of data and digital infrastructure, in a statement. "For instance, by using 5G for farming and creating science parks, we're not just helping local communities, but also encouraging new ideas all over the UK. This is more than just linking smartphones. It's about using powerful digital connections to transform various sectors in the economy and the public sector throughout the entire country."
The other winning regions are the West Midlands, Shropshire, Sunderland and Glasgow. Click here to visit a government Website summarising each project.
In addition to 5G, AI is also front of mind for the UK government, which got to bask in the warm glow of publicity at the inaugural AI Safety Summit it hosted earlier this month.
This week it announced a £17 million scheme to fund 2,000 scholarships in the fields of AI and data science conversion courses.
Its aim is to help young people from groups that are under-represented in the tech industry – including women, black people, people with disabilities and people from disadvantaged socioeconomic backgrounds – forge a career in AI. Courses are open to anyone who meets a participating university's entry requirements.
In 2021, a joint report by Deep Knowledge Analytics, Big Innovation Centre and Innovation Eye ranked the UK first in Europe and third globally – behind the US and China – when it comes to developing AI technologies.
The UK hopes that a healthy pipeline of new talent will help it to maintain this status and push on further. As well as public funding, the government has called on companies to co-fund the scholarships, getting graduates into the job market quicker and strengthening their businesses.
"The UK is one of the world's most advanced AI economies, with AI already playing a key role in everything from climate science and medical diagnostics to factory robotics and smart cities," said science minister George Freeman. "It is therefore essential that we continue to equip our workforce with the skills they need in this important technology, while also making the industry accessible to talented people from all backgrounds."
The scheme follows an earlier round of AI scholarships in 2019. Supported by 28 universities, 76% of the students were women – whereas only 30% of masters students on traditional computing courses are women – while nearly 45% were black and 24% had disabilities.
For this new round, an open competition will be held later this year for universities in England to bid for the scholarships. The next round of the AI scholarship scheme will start in April 2023 and will be available until 2025.
Get the latest news straight to your inbox.
Register for the Telecoms.com newsletter here.
You May Also Like
---