The rise of platform agnostic cloud gaming
The rise of platform agnostic cloud gaming
With a global network infrastructure that can now support huge volumes of data transfer, and the widespread rise of cloud computing, video games face an inflection point.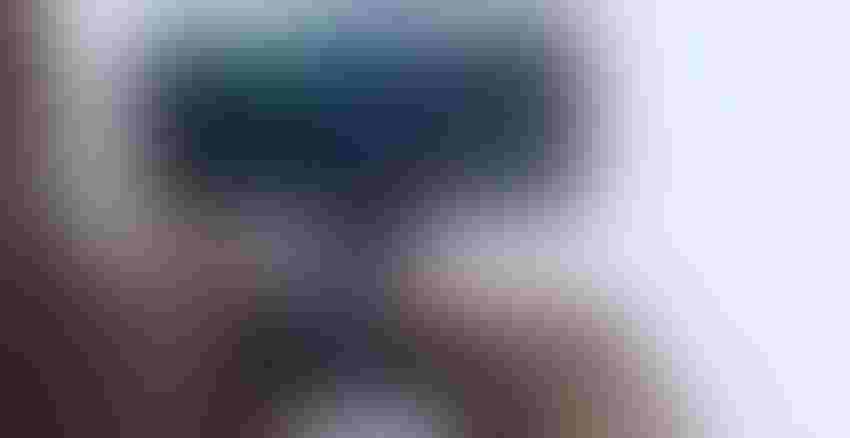 Telecoms.com periodically invites expert third parties to share their views on the industry's most pressing issues. In this piece Olivier Lebigot, CTO at Gamestream, analyses the business potential offered to telcos by cloud gaming.
With a global network infrastructure that can now support huge volumes of data transfer, and the widespread rise of cloud computing, video games face an inflection point. Players are benefiting from the cloud, experiencing consistent performance and visuals that surpass their local hardware's capabilities. The market uptrend is clear, with forecasts predicting the cloud gaming market to grow to $14.5bn by 2024 – almost 10 percent of the global video game market's impressive $159.3bn market cap as of this year. With Microsoft, Sony, Nvidia, Amazon and Google all having entered the cloud gaming space, it doesn't take a tarot reader to see which way the wind is blowing for future growth.
The potential for telcos to capitalise on this moment is significant. With Netflix having transformed our screens – reaching a tipping point with substantial subscriptions, competitive pricing and a platform-agnostic offering – cloud gaming's growth has reached its own point of no return. While network performance is variable, at present, a global 5G infrastructure rollout means users will soon be able to experience console cloud gaming on the go.
The benefits of telcos offering games within their services are numerous. Whether increasing retention with a unified subscription incorporating cloud gaming, or through the attachment customers develop to the included games library, those customers are more likely to stay within a telco's ecosystem for its added-value, reducing churn and increasing stickiness. Cloud gaming is also perfect to evidence network performance, allowing those providers seeking to stand out against the  competition to showcase their superior wired and 5G infrastructure. Some examples of telcos already using cloud gaming include Antstream's retro gaming service on Starhub, and MagentaGaming, Deutsche Telekom's cloud gaming platform delivered by RemoteMyApp.
Whether games are directly licenced, such as Google's Stadia platform, which has a wide library of titles from French publisher Ubisoft, or white-labelled, cloud gaming provides telcos with instant added value for customers and stakeholders alike, with maximum ROI and almost no additional expenditure on the side of the provider. Indeed, the required infrastructure and services already exist.
In fact, white-labelled cloud gaming technology solutions are considered to be better suited for telcos' needs, rather than telcos adopting OTT pure play cloud gaming solutions like xCloud, Stadia and PS Now. This is because these solutions are entirely dependent on a telco's network infrastructure to deliver cloud gaming. As these OTT cloud gaming solutions use bandwidth powered solely by telcos, it is the telcos themselves that have to support the financial impact of driving this extra bandwidth usage. Certain white-labelled B2B cloud gaming solutions, which have their own server technology closely integrated into telco server infrastructure, provide a more economical solution. In these scenarios, the telcos do not incur extra bandwidth revenue impact.
There is expected to be a huge surge in demand for the data required for cloud gaming over the next few years. For example, a single cloud gaming session consumes, on average, two to three times more data bandwidth than a typical Netflix VOD session. Telcos are optimally positioned to cope with this bandwidth surge issue, though, as they can directly measure network performance and optimise data loads accordingly, peering capacity between telcos in order to help lighten the load for extra data demand.
Challenges remain, of course, particularly around the value model and breadth of content. Google Stadia's library of titles are priced at full RRP, as per publisher discretion. In theory, this means users within the platform are locked in to buy games at maximum price: a boon for profit margins. And when users purchase games on Stadia, they can only play these games on Stadia. But this presents a clear cost-effectiveness issue when the price for the same product can be substantially lower on traditional platforms such as Xbox and Playstation, through digital sales and the resale of physical copies.
In addition, big budget games don't often arrive on cloud gaming platforms immediately following their initial release on PC and consoles. This again poses a problem for the value-conscious consumer if, by the time it arrives on cloud services, the price of the game on traditional platforms has already been slashed from $60 to $30. Google has realised this, and has begun to offer regular sales in addition to premium subscriptions. But, by employing a fixed-cost model and not offering a broad range of content through an on-demand subscription akin to those offered by Netflix and Spotfiy, cloud gaming platforms are missing out on casual audiences.
There is also a discrepancy between iOS and Android platform support. Whilst Android devices have embraced cloud gaming services, offering dedicated apps from Stadia, Gamestream, Amazon Luna, and Nvidia, iOS users have enjoyed a less smooth experience. Apple's regulations on App Store content from external service providers have recently raised ire, particularly from gaming giant Epic Games, and the same level of friction has been felt by other providers whose cloud gaming offerings clash with Apple's walled-garden ecosystem.
For now, the only way to deliver cloud gaming support on iOS is via a Progressive Web App (PWA); a browser-based overlay that lets users access their chosen cloud gaming service. The technology has been extensively beta tested by firms such as xCloud, but there is a caveat. PWA is not high performance cloud gaming, simply because browsers cannot compete with dedicated cloud gaming technology; but it is an acceptable workaround solution for the industry. Telcos that do roll out PWA iOS strategies need to always be aware that PWA tech is technically and legally Apple's proprietary technology. Apple has the right to change the rules around PWA at any time. In the future, it's not unthinkable that Apple could implement changes at the web browser engine level, and it may indeed wish to promote its own branded cloud gaming service.
Despite these challenges, such growing pains will fade as the cloud gaming industry continues to grow and gain traction with casual audiences. Apple's iOS support is the last piece of the puzzle in enabling cloud gaming providers to offer a completely platform-agnostic experience, available on all screens in any location. The objectives of cloud gaming and telcos are aligned; unified offerings of video, music and gaming will become increasingly attractive to consumers seeking to benefit from a single cost-per-month payment model, and will benefit those telcos who can house these services under one roof.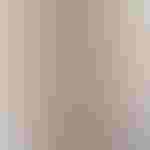 As the Gamestream's co-founder as well as its Chief Technical Officer, Olivier has been a pioneer in the cloud-gaming sector for many years. A strong believer in the disruptive power of agnostic gaming with over 20 years experience in IT-solutions, previously as Field Engineer with GameFly Streaming, Olivier knows like few others what it takes to make cloud based gaming the way of the future. His vision for Gamestream is that of a top of the line, agnostic, cloud-gaming platform with low bandwidth, perfect image quality, and seamless response times. With criteria like these in mind, Olivier's mission is nothing less than to set the gold standard for how we look at streaming technology as a whole.
Get the latest news straight to your inbox.
Register for the Telecoms.com newsletter here.
You May Also Like
---