Q&A with Stephane Proust of Orange
Q&A with Stephane Proust of Orange
The demand from our customers is evolving towards more rich and diverse services, with connected objects and new services such as banking services.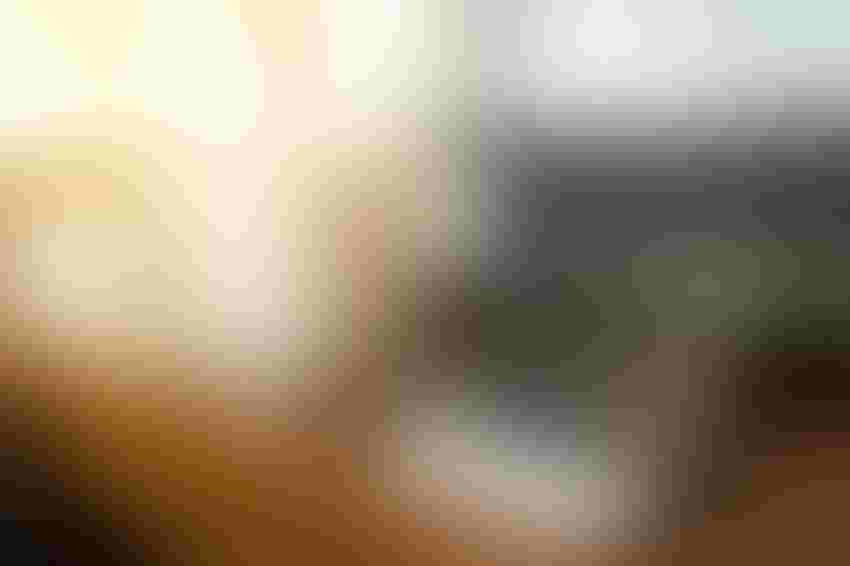 As we are fast approaching the Voice and Advanced Communications Summit 2018 we got in touch with some of our speakers – Stéphane Proust, a Senior Member of the Orange Group Expert Community. He's heading the project for Orange Corporate in charge of the evolution of communication and real time services towards 5G (voice/video & messaging) his main objectives are to support Orange European Business Units for their trials & first 5G deployments and anticipate network evolutions for communication and real time services.
How is the demand for Telco communications services changing and what is the place of the traditional Voice Telco offering in this ecosystem?
The demand from our customers is evolving towards more rich and diverse services, with connected objects and new services such as banking services. But there are also fundamentals that do not change: our customers expect from us that we provide connectivity, speed, and high-quality voice. This is confirmed in all customer surveys that we conduct. So even if voice usage is not growing anymore, our voice service remains the fundamental basis of our service portfolio and a key indicator of the best carrier-grade quality of our networks – directly experienced by our customers or evaluated in benchmarks.
Could you tell us a bit more about your work at Orange Labs making for Voice offering available over 5G?
At Orange, we have always been active in research, standardisation and development to improve voice-based services. For example, we were early adopters of VoIP, for our residential customers. We were also early promoters of HD voice and the first operator to demonstrate international HD voice in 3G and we are now heading towards super HD voice…
More recently we deployed VoLTE in all our European operations. Today, my role is firstly to make sure that the standards are ready for voice and messaging support in future 5G environments and achieve end to end interoperability with devices. It is also to ensure that the path from circuit voice and VoLTE towards 5G is smooth, easy and cost-efficient for Orange's network. Finally, it is particularly important to help Orange's Business Units in France and Europe prepare for future 5G deployments and choose the best strategy for voice.
How far has your research progressed and how much further do you need to go before we start thinking about the reality to 5G for Voice?
There are several standardised options for 5G deployment with different levels of maturity in devices and network equipment roadmaps. The first deployments of 5G radio access still connected to 4G networks will not impact voice and messaging: voice will remain on 4G or 2G/3G. The full 5G promise with slicing capabilities will require a new 5G core network:  in such a full 5G environment the question in this case is not whether 5G will concern voice or not (voice service in itself does not need 5G) but how 5G users will simply be able to continue to make or receive voice/video calls or messages when connected to 5G. So we now need to prepare the solutions for voice on 5G for all future 5G services and devices and not restrict 5G to data-only applications.
You will be delivering a speech on 'The roadmap of voice from LTE to 5G' at the Voice and Advanced Communications Summit on 9 -10 October 2018, Amsterdam. Can you give us a sneak peek of what the attendees can expect to hear at the Summit this year?
My goal is to share the analysis conducted at Orange on how to support voice in future 5G environments and how to minimise the risks of the LTE to 5G evolution, taking into account the various options for 5G deployments and the different possible options for voice. It is also my goal to share views and get feedback from the industry on this. I hope this will be a real topic of interest for attendees since 5G will become a commercial reality very soon, at least in dedicated areas. So the question whether we could simply keep voice on 4G and exclude it from the 5G scope is not straightforward to answer…
There isn't long to go until Summit. What are you most looking forward to this year?
There are lots of topics that have been developing for years and are reaching maturity now: 5G, but also RCS, multi-devices/multi numbers and more generally "multi-identities" which decouples voice service from single telephone numbers and SIM cards. At the same time, "telco" conversational services are more and more challenged by OTT services and the experience impacting revenue and usage. I really expect from this summit to get a good understanding of what the future holds in store for conversational services, what   the priorities and roadmaps of the ecosystem will be and how we can still capitalise on these assets and still enforce them.

Stéphane Proust – Senior Member of the Orange Group Expert Community will be speaking at the Voice and Advanced Communications Summit 2018 on the 9-10th of October 2018 at Novotel Amsterdam City. It's not too late to join us – grab your free operator pass here: http://bit.ly/2OAqC8S
Get the latest news straight to your inbox.
Register for the Telecoms.com newsletter here.
You May Also Like
---