Q&A with Chong Siew Loong, CTO at StarHub
Q&A with Chong Siew Loong, CTO at StarHub
The 5G Asia team spoke with Chong Siew Loong, CTO at StarHub ahead of the show to gain a sneak peek for what we can expect at our upcoming conference.

By quachw
Telecoms.com periodically invites third parties to share their views on the industry's most pressing issues. In this piece the 5G Asia team interviewed Chong Siew Loong, CTO at StarHub who oversees the Network Division, ahead of the show to gain a sneak peek for what we can expect at their upcoming conference.
1. In a recent article, you mentioned that 5G cannot be servicing only smartphone devices. Can you expand on this further and tell us more about StarHub's 5G vision?
The new world of 5G is beyond just smartphones and infrastructure. StarHub's 5G vision is to deliver smart applications and services so as to serve customers better and in more personalised ways than ever before. To do this, a vibrant ecosystem is essential. We are nurturing a 5G ecosystem of technology and business partners with the objective of co-developing new mobility services and enterprise applications infused with data analytics and artificial intelligence. 5G, with its high-speed, low-latency and network slicing capabilities, provides an opportunity for StarHub to redefine its role in this enhanced value chain.
2. Which industries do you expect to drive 5G adoption in Singapore? What new 5G enterprise services should we expect StarHub to bring to the market and why?
StarHub aspires to be a forerunner in 5G to serve our customers' needs better than anyone else. As a telco, we have a front seat view of the positive impact mobile evolution is having on people, businesses and the society. From 2G to 4G, speeds and service reliability soared, and so did the pace of innovation. We strongly believe that 5G will play a critical role in the fourth industrial revolution. We are therefore engaging in trials and proof-of-concepts with enterprise customers to discover digital innovation and automation never thought to be possible. At the outset, we expect 5G to appeal to sectors that require ultra-reliable low-latency communications, massive Internet of Things and network slicing capabilities for time- and mission-critical activities.
3. Can you tell us more about how StarHub is gearing up for 5G?
5G is critical to Singapore's Smart Nation development, and StarHub is ready to be one of the leading companies to support the government, businesses and consumers in this innovation drive. We have dedicated people and resources to our 5G Centre of Excellence, which is a business unit tasked with developing a partner ecosystem and co-creating innovative 5G services for the unique Singaporean market. A portion of StarHub's network is 5G-ready today. To facilitate ongoing trials and industry engagement, we are broadcasting 'live' 5G signals from our headquarters and will expand 5G coverage into more areas. We will also upgrade our cellular-on-wheels vehicle with 5G, to allow us to showcase the benefits of 5G island-wide.
4. What have the main (market, technology, business, regulatory or other) challenges in achieving 5G rollout been? What needs to be done to unlock 5G innovation in Singapore?
Singapore's measured approach to 5G is encouraging as it gives time and space for ongoing industry discussions and localised use case research and development. For 5G to succeed, the entire ecosystem, from technology to talent and regulation, needs to develop. Given the nascency of 5G, we believe onerous regulatory obligations on 5G services should not be implemented too soon, to allow for adequate research and development. In addition, concerns about public health and safety would need to be addressed in order to facilitate smooth rollout.
5. You will be joining the Keynote Panel on Defining the 5G killer app in Asia at 5G Asia (10-12 September, Singapore). Could you give us a sneak peek of what the audience should expect to hear from you? What are you looking forward to at the show?
10 years ago, we could not have imagined where we are today with Mobile. 10 years from now in a 5G world, we will again look back and marvel at the ingenuity of the human mind. 5G may seem shapeless at this moment, but I believe our collective imagination and creativity will see the birth of many innovative use cases. 5G offers promise and challenge, and the StarHub team has been hard at work distilling what would work well for customers on this side of the globe. I look forward to sharing our Singapore-centric experience and lessons to spark new ideas and conversations. Forums such as 5G Asia are excellent opportunities for knowledge sharing, and I hope to also glean insights from other international trailblazers in the 5G ecosystem. In the lead up to 5G commercialisation, our priority is to develop innovative and sustainable business models and explore exciting new ways of meeting our customers' needs.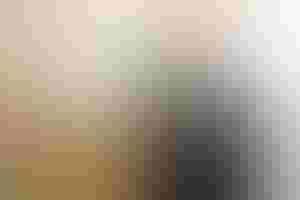 It's your chance to hear from Chong Siew Loong directly at 5G Asia 2019 which is taking place on 10-12 September at the Marina Bay Sands Expo & Convention Centre in Singapore.
Are you an Operator or Enterprise? If so, click here to register for your free pass now! 
Get the latest news straight to your inbox.
Register for the Telecoms.com newsletter here.
You May Also Like
---