Nokia and Türk Telekom make private Arçelik network
Nokia and Türk Telekom make private Arçelik network
Nokia has cracked Turkey's private mobile network market after partnering with white goods maker Arçelik.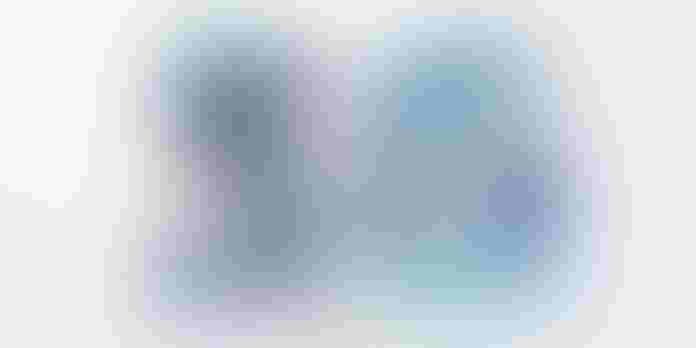 Nokia has cracked Turkey's private mobile network market after partnering with white goods maker Arçelik.
Together with Turk Telekom, Nokia will deploy a 5G-ready network at Arçelik's washing machine factory in Çayırova. Turk Telekom will provide the spectrum and be responsible for end-to-end project management and governance. Meanwhile, Nokia will supply wireless infrastructure based on its Digital Automation Cloud platform, which comes with local edge computing capabilities.
"We are committed to integrating new technologies into our business model and this deployment positions Arçelik at the forefront of manufacturing digitalisation," said Utku Barış Pazar, chief strategy and digital officer, Arçelik.
"Deployment of the first private 5G-ready network in Turkey for Arçelik is a major step forward in both its approach to manufacturing digitalisation, and as an inspiring example of innovation in the region," added Raghav Sahgal, president of Nokia Cloud and Network Services.
One of the first use cases will see the network improve the performance of the factory's automated guided vehicles (AGVs), which are used for component logistics.
The network will also support indoor positioning to enable real-time asset location tracking; video analytics applications aimed at improving site safety and security; and good old voice and video communication, of course.
Further down the line, Nokia also wants to try Arçelik on augmented and virtual reality, and digital twins.
According to Nokia Bell Labs, adopting these industry 4.0 technologies has the potential to improve manufacturing productivity by up to 25 percent. They can also reduce unexpected equipment malfunctions by up to 30 percent, and can increase AGV transportation capacity by as much as 30 percent.
Far from being a bum deal then, this one looks like the start of a long-term partnership.
"We have identified more than 30 further use cases where this future-proofed 5G-ready private wireless network can help drive productivity, boost efficiency and enhance safety," said Utku Barış Pazar. "We look forward to partnering with Nokia and Türk Telekom to establish private wireless as an integral part of our Digital Manufacturing Systems strategy
This strategy also saw Arçelik expand its relationship with Amazon Web Services (AWS) last September to provide it with cloud-based machine learning and analytics across its entire operation. That's a serious deal, given that as well as producing own-brand products, Arçelik also owns other household names including Beko and Grundig, among others.
Arçelik already uses AWS to help it collect and store data from smart appliances. The idea behind the more recent deal is that Arçelik will use AWS to aggregate and examine data from its supply chain, maintenance, manufacturing, quality control, and sales operations with the aim of enabling predictive insights into customer satisfaction, growth forecasts, and inventory management.
Meanwhile, Nokia's Arçelik agreement is not the only deal it has secured in the region. It has also won a contract this week to supply its cloud-native core network and home location register (HLR) to VEON's Beeline brand in neighbouring Georgia. The upgrade will help to future proof Beeline's 4G network by enabling near-zero-touch automation and improved operational efficiency.
"Our customers in Georgia have an increasing demand for a wider range of experiences built on connectivity and digital services; and this important upgrade to our infrastructure allows to serve them better, and with a greater internal efficiency," said VEON group CEO Kaan Terzioglu.
Deployment is due to begin in the third quarter.
Get the latest news straight to your inbox.
Register for the Telecoms.com newsletter here.
You May Also Like
---