Mavenir and NEC help DT create 'O-RAN Town'
Mavenir and NEC help DT create 'O-RAN Town'
German operator group Deutsche Telekom has laid claim to Europe's first OpenRAN deployment in Neubrandenburg.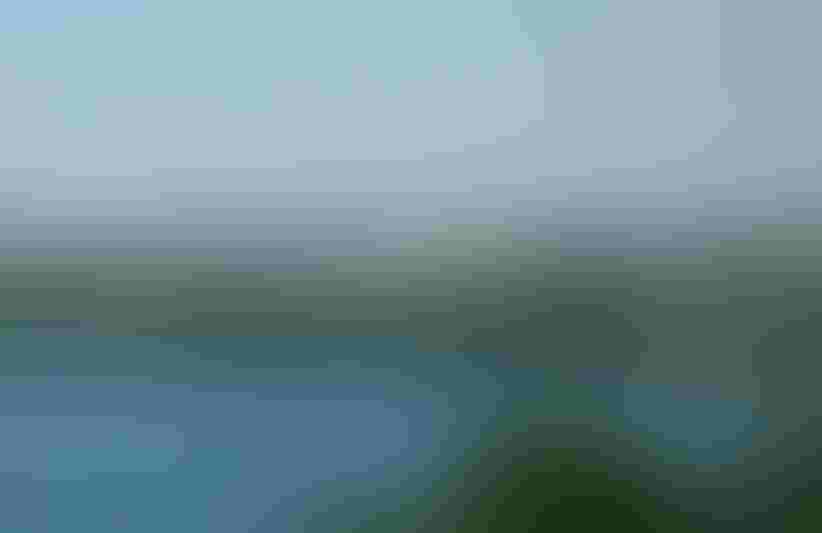 German operator group Deutsche Telekom has laid claim to Europe's first OpenRAN deployment in Neubrandenburg.
Specifically DT has switched on a few multi-vendor OpenRAN sites in the town, which are integrated into the existing network, so calling Neubrandenburg and O-RAN Town seems like a bit of a stretch. There will eventually be 25 OpenRAN sites in the town, apparently, which has a population of around 64,000.
The deployment also lays claim to Europe's first integration of massive MIMO radio units using O-RAN open fronthaul interfaces to connect to the virtualized RAN software. NEC is providing those radio units, while Mavenir is taking care of the container-based centralized unit and distributed units of the disaggregated RAN as a software.
"Switching on our O-RAN Town including massive MIMO is a pivotal moment on our journey to drive the development of OpenRAN as a competitive solution for macro deployment at scale," said Claudia Nemat, Board Member, Technology & Innovation at DT. "This is just the start. We will expand O-RAN Town over time with a diverse set of supplier partners to further develop our operational experience of high-performance multi-vendor OpenRAN."
"We are honored to contribute to Deutsche Telekom's highly strategic initiative in collaboration with Mavenir," said Nozomu Watanabe SVP at NEC. "Capitalizing on our experiences gained from contributing to the world's first commercial launch of OpenRAN in Japan, we are thrilled to extend our capabilities to accelerate best-in-class, carrier-grade OpenRAN deployment across the globe."
"We appreciate the industry changing opportunity that Deutsche Telekom's O-RAN Town offers, and are glad to work together with our partner NEC to launch one of the first Open RAN mMIMO networks," said Pardeep Kohli Mavenir CEO. "Together with our partners, we are excited to showcase how open interfaces and cloud-native technologies accelerate innovation in RAN infrastructure areas such as mMIMO."
The industry needs to settle on a standardise way to refer to OpenRAN, sharpish, because this is getting annoying. DT should consider putting its marketing department on a shorter leash, because Neubrandenburg seems to be pretty far from an O-RAN Town today and will apparently not become one in the near future. Apart from that, well played to all involved and it's good to see some signs of life in the European 5G scene.
On that note, DT is having a busy start to the week, with the additional claim to the world-first implementation of multi-vendor 5G end-to-end (E2E) network slicing with a commercial 5G device. This was done in partnership with Ericsson and Samsung and is positioned as great news for the nascent cloud VR streaming scene.
"5G SA Network Slicing sets a foundation for the creation of new service offerings to consumer and enterprise customers," said Nemat. "As an experienced focused [sic] company, it is essential that we demonstrate the value of 5G slicing for our customers lives. As a world's first, our unique collaboration with Ericsson and Samsung to provide slices to commercial devices shines a light on how we can bring these benefits to our customers."
"Network slicing is a key enabler for monetization of 5G," said Erik Ekudden, Group CTO at Ericsson. "New digital services to consumers and enterprises become reality because the technology makes it possible to create fit-for-purpose software defined virtual networks with defined characteristics. To bring these services to the market, it is vital for operators to start from their own business and to collaborate with customers as well as relevant ecosystem players to demonstrate value creation and technical readiness."
"We are very proud of what we were able to achieve together and incredibly excited about what's to come," said Dr. Won-Joon Choi, Head of the Technology Strategy Team at Samsung's mobile communications business. "5G E2E Network Slicing will allow Samsung Galaxy users to experience gaming like never before."
Image: Botaurus, Public domain, via Wikimedia Commons
Get the latest news straight to your inbox.
Register for the Telecoms.com newsletter here.
You May Also Like
---