How operators can monetise 5G with blockchain
How operators can monetise 5G with blockchain
5G's commercial success will depend on new partnerships and services in vertical markets outside the telecom industry's tried-and-tested consumer markets.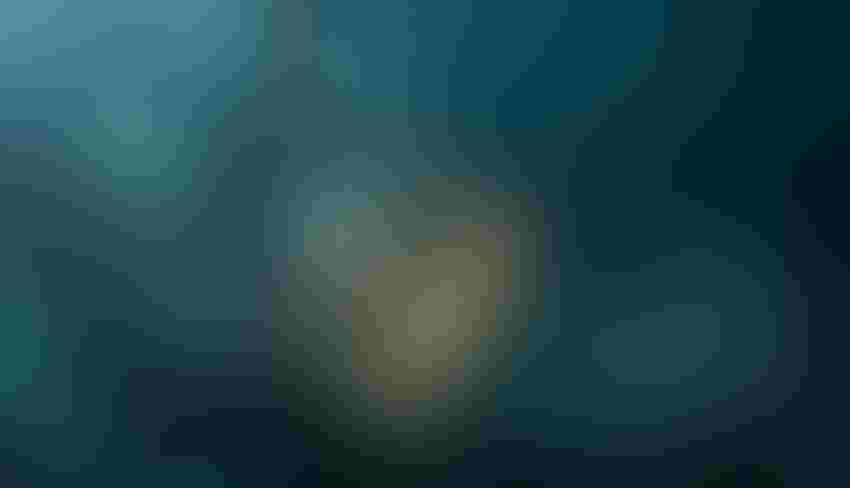 Telecoms.com periodically invites third parties to share their views on the industry's most pressing issues. In this piece Dennis Meurs, VP and GM of Transaction and Clearing Services at Syniverse, explores some of the opportunities blockchain presents for operators in the 5G era.
Outwardly, operators are optimistic that they'll create new opportunities and new revenue from 5G. But 5G presents new and complex challenges to operators, including the development of effective business models for the new network technology and its capabilities.
5G's commercial success will depend on new partnerships and services in vertical markets outside the telecom industry's tried-and-tested consumer markets. For these partnerships and services to succeed, operators must invest in and develop the technology and mechanisms to monetise these services and ensure that every contributor and external partner in the value chain gets their fair share of revenue.
A global survey of operators by telecom research firm Heavy Reading on behalf of Syniverse earlier this year found that nearly 60 percent of operators intend to focus more on enterprise ecosystems and services in their 5G plans. At the same time, 74 percent say that coordinating multiple partners is a challenge in their 5G preparation.
To understand this better, let's take a deeper look at how these contradictory results from the survey play out when looking at how the market will evolve, and what operators will need to implement to make money from a new ecosystem of diverse players.
More partners, more complexity
5G's faster speeds, extra capacity, low latency, and powerful distributed computing capabilities offer the potential for a broad range of entirely new and never-before-seen services. However, many of these services are beyond the capability of the operator to deliver by itself. The new use cases being enabled by 5G will be in the enterprise space and will require network slicing and new vendors.
In this area, more than half (51%) of operators in the Heavy Reading and Syniverse survey indicated that they are not where they need to be in identifying the technical requirements for multi-party billing, reconciliation, and payment solutions. These figures suggest that operators still have a way to go to put in place the processes and systems necessary for their 5G offerings to be fit for purpose when they launch in the next two to four years.
Orchestrate, manage, monetise
Just as today's 4G network Evolved Packet Cores would struggle to deal with 5G-specific services, so too will current operator billing and settlement systems struggle to deal with the more intricate and convoluted service chains that will be necessary for 5G.
But in order for operators to co-create new and varied offerings for both consumers and enterprise customers, they will be responsible for orchestrating, managing, and monetising the 5G service chains behind these offerings by taking these four steps:
Assemble a service chain: Operators will be responsible for taking on the elements of a service, whether this is supplied by the operator itself (security, analytics, or network slicing) or a third party (content delivery, hosted application or media, cloud-based storage, or private 5G networks).

Verify and authenticate: The operator needs to ensure that the external third-party participants in the chain – plus the function or service they provide – are genuine and that the service it's inserting into the value chain is not fraudulent or unsecured.

Specify, collect, and track: Only by accurately gathering and recording each usage data element in the service chain can the operator fairly distribute the revenue to each partner and supplier involved.

Monetise and complete final clearing and settlement of usage records: Once the data is properly recorded, the right parties must be paid.
Blockchain as the answer to 5G billing
The answer to the challenge of how to monetise 5G's complex, multi-party service chains lies in blockchain. With its scalability and built-in transparency, blockchain ledger-based billing and settlement offers a way for operators to accurately manage the logging, clearing, and settlement process for the vast increase in commercial exchanges between parties that 5G will create.
Specifically, 5G will rely on interconnected networks plus hosted technologies and platforms. The clearing and settlement processes must be able to securely clear and monetise any type of connected transaction, whether this is for roaming, the IoT, or any other process. Blockchain provides each participant in the 5G service chain with the same verifiable proof of events, billable usage, and executed transactions.
Getting the blockchain ball rolling
Pilot projects that use blockchain technology to solve the problem of accurate and efficient multi-party billing and settlement for next-generation services are already underway.
In May, operators Orange and MTS Russia participated in a proof of concept that used open-source blockchain technology to instantly create, validate and view new wholesale billing and charging processes for clearing and settlement between service chain partners.
Orange and MTS Russia reported that the blockchain-based solution delivered significant efficiency gains in clearing and settlement for roaming, plus increased operational efficiency, auditability, and contract management. These results indicate the contribution that blockchain can make as the telecom industry pivots towards 5G.
Fresh opportunities and challenges
Operators need to significantly reinvent their back-end systems to manage 5G's more complex ecosystem of interconnected partners and networks. Today's current systems are simply not suited to handle this.
In this way, blockchain is emerging as a new cornerstone for operators to effectively manage their 5G ecosystems. It does this by a process that is efficient, secure, scalable and transparent, and that supports the multi-party collaboration that is essential to the success of 5G's future.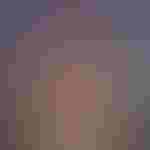 Dennis Meurs is Vice President and General Manager ofTransaction and Clearing Services at Syniverse. He is responsible for strategy, product development, sales, and customer service for Syniverse's portfolio of transaction and clearing services, including blockchain. Dennis has more than 18 years of experience in senior-level clearing, settlement, and revenue management.
Get the latest news straight to your inbox.
Register for the Telecoms.com newsletter here.
You May Also Like
---