Five key reasons why wireless is in your WAN future
Five key reasons why wireless is in your WAN future
Cellular wireless networks are an appealing alternative to traditional wired network infrastructure because they provide fiber-fast and cellular-simple connections anywhere you can get a cell signal.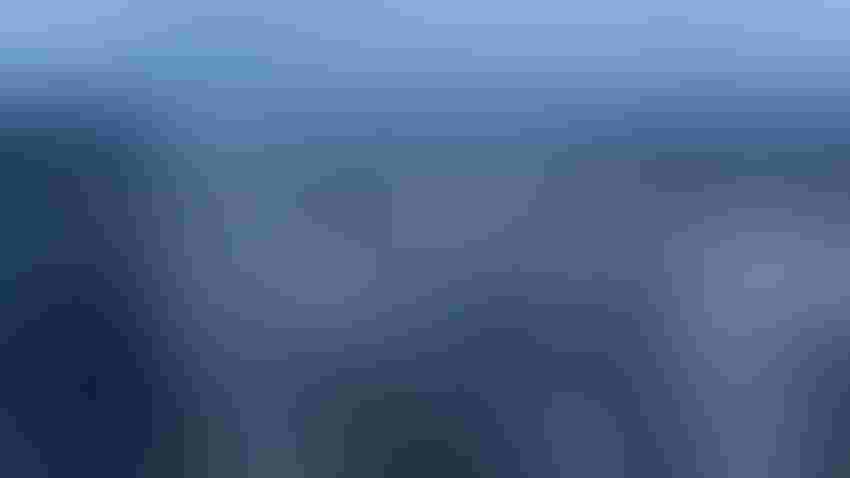 Modern city aerial view and communication network concept. Smart city. 5G. IoT.
Telecoms.com periodically invites expert third parties to share their views on the industry's most pressing issues. In this piece James Bristow, SVP EMEA at Cradlepoint, highlights some key strategic uses for wireless WAN.
The shift from wired networks has put Wireless WANs in the spotlight, and this "network transformation" has only been accelerated by the COVID-19 pandemic. The historical shift from wired Ethernet LANs to Wi-Fi is a great example of what's in store for the WAN. Offering improved reliability, security, reach and bandwidth, WLAN overtook wired LAN with its competitive flexibility and cost-effectiveness. LTE and 5G are having similar impacts on wired-only WANs.
Enterprise networks can embrace new possibilities using SD-WAN technology, such as consolidating multiple network functions to reduce hardware and operating costs. Support for multiple WAN links is also a significant factor, as it improves reliability and enables bandwidth aggregation and traffic separation. Application recognition and policy-based routing also open new ways for network optimisation.
Nevertheless, if the resulting networks remain wired, the full benefits of expanding agility and reach cannot be reaped. Wireless WANs are needed to bring more diversity, agility and reach to enterprise networks, in turn, enabling people, locations and devices to be easily connected, anywhere. Based on the intelligent SD-WAN solutions, dynamic switching between WAN connections, delivering prescribed quality of experience to certain applications, or quickly opening a new business locations can be easily realised. 5G also plays a key role here, in terms of low latency times and high bandwidth
5G: Building on the 4G LTE legacy
Cellular wireless networks are an appealing alternative to traditional wired network infrastructure because they provide fiber-fast and cellular-simple connections anywhere you can get a cell signal. 5G builds on top of the 4G LTE legacy to deliver low latency and more bandwidth. Additionally, improved antenna to tower technologies and spectral efficiencies increase the number of devices, connections and throughput that each 5G tower can support.
Strategic uses for Wireless WAN
The use of 4G LTE and 5G cellular technology within the enterprise wide-area network (WAN) is referred to as a Wireless WAN (WWAN). WWAN solves many problems for enterprise networks, opening up new opportunities and enabling business transformation.
Enhancing network failover
Non-stop availability is critical for the cloud era. Cloud application utilize the WAN like a LAN. If the WAN goes down, the applications are no longer usable. The same if true for mission-critical applications like point-of-sale. Tens of thousands of businesses around the world leverage 4G LTE and now 5G to provide a non-stop infrastructure that is immune the loss of a wired connections.
Additionally, wireless failover connections can also be used for Out-of-Band Management (OOBM). If a remote site needs centralized troubleshooting, OOBM can provide the remote access needed without depending on a wired connection.
Augmenting network bandwidth
SD-WAN technology allows for the aggregation of multiple connections to generate greater bandwidth. Here, adding a wireless connection alongside wired is a powerful way to increase bandwidth while increasing availability. With advanced LTE reaching speeds up to 350 Mbps, and 5G at over 1 Gbps, wireless connectivity is now fiber-fast and cellular-simple.
Making wireless the primary link
One thing that cellular does better than wired is reach. It can go places where wires don't or where wired options are limited and not business-class. Additionally, using cellular wireless as a primary WAN connection makes sense for pop-up or temporary sites given the fact that wired options can take up to 90 days to get installed. Another key use case for primary wireless connections is for remote work. Rather than companies having to deal with hundreds of different wired ISPs to serve their employees, that can often accomplish the same with one or two national wireless carriers. Moreover, using cellular provides a second link into the home for redundancy.
Expanding IoT capabilities
While many people think of IoT in terms of occasional data that has little impact on the existing network, when it comes to many IoT use cases, such as video surveillance, telehealth, and automated manufacturing can generate large amounts of data that needs to be transmitted over the network. Cellular wireless is unique in that is can support everything from very low to very high bandwidth IoT applications within the same wireless WAN, secured by the same tools, and managed by the same platform
Adding Vehicles to the enterprise WAN
As businesses become more mobile, equipping their fleets with wireless networking, but inside and out, is a way to keep field workforces and things always connected to the applications that make them productive. Next-generation WANs are moving beyond the branch, and beyond wires, to connect people, places and things, anywhere.
Evolution of the Network Edge
Fixed locations no longer define enterprise networks – businesses need to connect people, vehicles, pop-up locations, kiosks, cloud services and an ever-expanding universe of IoT devices. The expansion of the network edge and the addition of wireless enables a variety of new connections in new places. The overall impact is greater organisational agility built on the broad reach, dual network and over-the-air reliability, and increasing performance Wireless WANs. Wireless is defining the next-generation WAN edge based on 4G LTE and 5G technologies to deliver fast, secure and flexible connectivity wherever and whenever it is needed.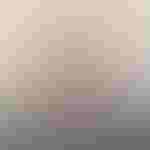 James Bristow is the Senior Vice President of the EMEA region at Cradlepoint. With over 30 years' experience in the industry, James is an expert in helping organisations orchestrate cloud, software, security, cellular and networking architectures, as well as offering extensive experience in the Service Provider and Enterprise customer segments.
Get the latest news straight to your inbox.
Register for the Telecoms.com newsletter here.
You May Also Like
---