Ericsson 5G field tests with Sprint yield 4Gbps speeds
Ericsson 5G field tests with Sprint yield 4Gbps speeds
Ericsson has sought to rival Nokia by getting in on the Sprint 5G party, in which it claims to have achieved 4 Gbps download speeds.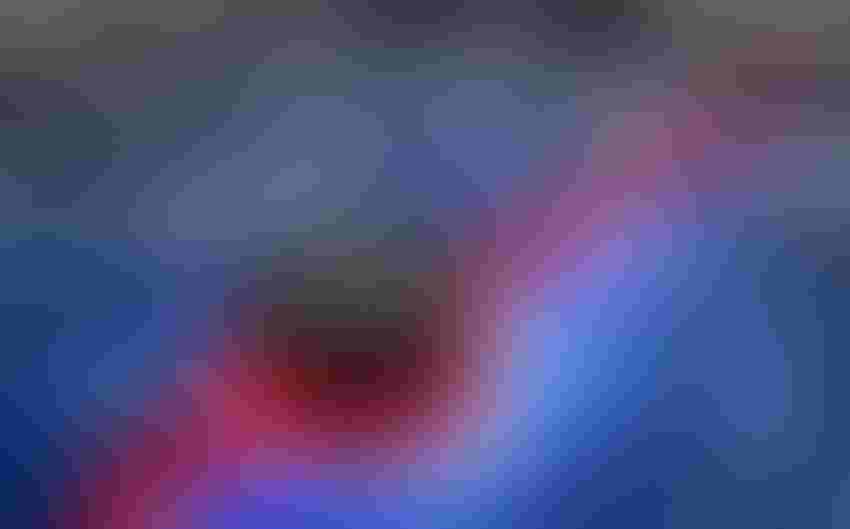 Ericsson has sought to rival Nokia by getting in on the Sprint 5G party, in which it claims to have achieved 4 Gbps download speeds.
The vendor joined Sprint's efforts in delivering live 4K broadcasting of the Copa America soccer tournament taking place across the country. While Nokia chipped in for the first trial down in California at the Levi's Stadium, where it used a live millimetre wave system running at 73 GHz, the next trial in Philadelphia saw Sprint achieve the same 4K streaming goal using a whopping 400 MHz of spectrum. Unsurprisingly, Sprint claims it saw some eye-watering speeds being achieved on the ground by users.
"Achieving speeds of up to 4Gbps far outside the lab environment, in the parking lot of Lincoln Financial Field and in the midst of thousands of visitors, is exciting," said John Saw, Sprint CTO. "It gives us a great opportunity to demonstrate how far we have come technologically, and why 5G will matter to fans."
Quite how sustainable or feasible this amount of spectrum allocation is beyond highly-targeted areas remains to be seen.
Meanwhile, Ericsson has also launched a 5G proof of concept network in Germany, part of its 5G for Europe initiative. The PoC network, according to Ericsson, helps to connect various 5G trial sites and caters for collaborative efforts and use-case testing involving early 5G technology to establish proofs of concepts.
Targeted use-cases for industries which may benefit from the opening of the PoC network include adaptive smart grids, connected self-driving cars and factory automation. Alongside the PoC network, Ericsson also announced its "Garage", which it describes as an incubator space designed to help the prototyping of potential 5G use-case ideas.
While the Swedish vendor is busy getting things ready for 5G in Europe and Stateside, it has also been focussing on efforts to reinvigorate ailing voice services – starting in the US. Over in America, T-Mobile has been the launch partner for enhanced voice services (EVS) – an HD voice services standardised in 3GPP for VoLTE-ready networks.
While Ericsson claims the launch of EVS is helping T-Mobile deliver a nationwide HD calling service for VoLTe and wifi calling users, it is not clear how this latest statement differs from T-Mobile's own announcement of the HD voice service back in April, where it also claimed it is currently serving more than 300 million VoLTE calls a day.
"With Ericsson's partnership, we've been able to bring better voice reliability and higher fidelity calls to T-Mobile customers in more times and places than HD voice alone could provide," said Mark McDiarmid, Vice President Radio Network Engineering and Development at T-Mobile. "We already have three EVS-capable devices in the market and will have seven by the end of the year."
Get the latest news straight to your inbox.
Register for the Telecoms.com newsletter here.
You May Also Like
---