EE forced to backtrack on 5G data tariffs
EE forced to backtrack on 5G data tariffs
It does appear EE has been forced into a rethink on 5G data pricing, as the firm launches an unlimited data offering to keep pace with rivals in the UK.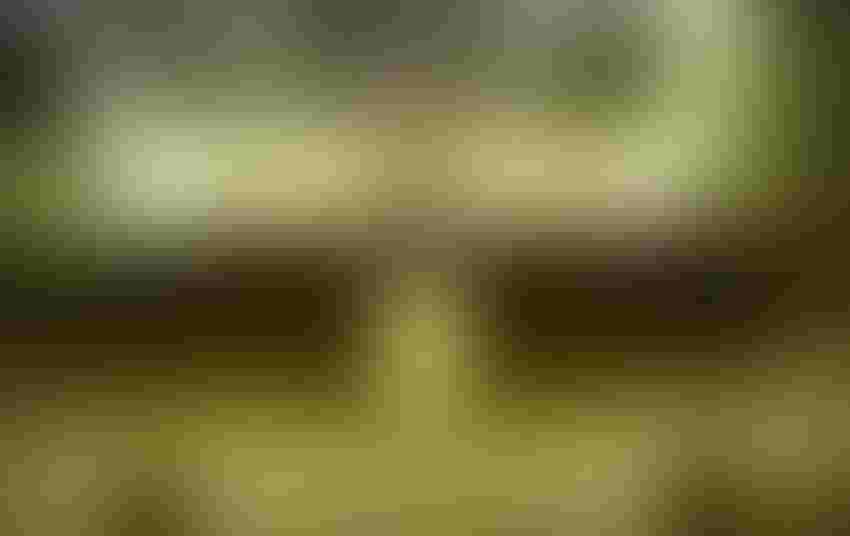 It does appear EE has been forced into a rethink on 5G data pricing, as the firm launches an unlimited data offering to keep pace with rivals in the UK.
Like hamburgers at breakfast, the 5G tariffs didn't look right to start with. The price points were too expensive for today's cash conscious consumer who expects the world for tuppence. EE might have been first out of the gate to capitalise on the growing 5G euphoria and earn the right to boast about being first, but it has been forced to backtrack a little.
The only issue with being first is that you give everyone else a taste of what is on the table. Even if EE had nailed the proposition and priced it perfectly, it left the door open to be embarrassed by rivals to be undercut. If the aim of the game was to secure post-paid subs and look to long-term ROI, EE left itself exposed to a cheap shot.
That said, it has now seemingly rectified the situation.
When it first launched in May, prices were tiered depending on download limits. Not only did it not look practical, limits would be reached relatively easily, it was expensive. Admittedly the price of 5G devices were factored in, but with rivals presenting options which were easier on the wallet, a new approach was needed.
"If you want an unlimited data plan, you should get it on the UK's best network, with the coverage and speeds that let you make the most of it," said Edward Goff, Marketing Director at EE.
"Our new unlimited range offers customers the ultimate smartphone experience in more places across the UK than any other network, all with no speed caps and great swappable benefits like Amazon Prime Video and BT Sport."
What is worth noting is that the unlimited offer for 5G-SIM only plans is still expensive.
Each of the telcos have taken their own approach to data pricing. EE offers 5G SIM-only contracts for £44 a month in the most traditional manner. Vodafone has offered tariffs on speed tiers with the £30 a month tier offering the 'fastest available speed', which might vary dependent on where you are. Three is offering 5G connectivity for free for anyone who has an unlimited 4G contract. The £22 a month deal is SIM-only.
O2 is the only one not to release pricing for its 5G data tariffs, being the last to market, though it certainly has taken the opportunity to undermine the promising progress made by rivals.
Although few in the EE offices will be happy to backtrack and have a rethink on the unlimited plans, it does now look to be in a very competitive position. It is the most expensive, but it does have the best network and most consistent, high download speeds. If performance is the measure of success in the consumers eyes, EE is certainly hitting the right notes.
Another factor to consider is the 'swappables' element of these deals. For those who sign-up to a 12-month SIM-only deal on 5G for £44 a month, three 'swappable' content deals will be included. Each month, customers will be able to elect which bundled content services they desire, ranging from zero-rated video data or music, additional roaming locations, BT Sport or Amazon Prime Video.
The team could probably do with negotiating a few more partnerships as it does look a bit thin on the ground, though it is a reasonable offer.
What we are yet to see from EE is an aggressive push towards the convergence game. Executives have been giving the same presentation at conferences for years, promising a seamless connectivity experience for customers through mobile, broadband and wifi assets, though there doesn't seem to be much activity on the marketing front to link-up these elements in one conclusive offer.
Either there is something in the pipeline or this is a case of negligence. The combination of EE mobile and BT's wifi and broadband assets would create a connectivity offering few could dream to compete with. Three and Vodafone are plugging into the convergence game with their own fixed wireless access (FWA) offerings, but EE seems to be lagging here. The opportunity to make noise is there but the team seem to be enjoying the uncomfortable silence.
EE is arguably the market leader in the UK, though thanks to O2's MVNO relationships it can claim to be the network with the most mobile connections running across it. With the unlimited offer, bundles, biggest and best network coverage and BT's wifi and broadband assets, EE has an opportunity to nail itself down as the top mobile provider in the UK.
Trying to pick out the winner in the UK's 5G race is starting to get very difficult.
Get the latest news straight to your inbox.
Register for the Telecoms.com newsletter here.
You May Also Like
---