Dish adds more credibility to OpenRAN with Mavenir selection
Dish adds more credibility to OpenRAN with Mavenir selection
Mavenir has boasted of signing new US entrant Dish as its latest customer, as the emerging telco sets its sights on the most enviable of tasks; a greenfield network deployment.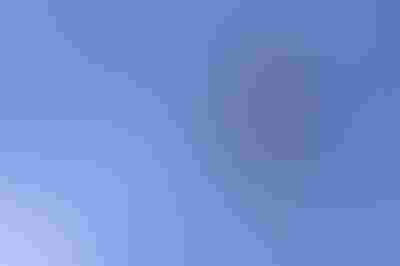 Reliance Jio has signed an agreement with Indian telecom tower infrastructure provider Bharti Infratel
Mavenir has boasted of signing new US entrant Dish as its latest customer, as the emerging telco sets its sights on the most enviable of tasks; a greenfield network deployment.
Like Rakuten in Japan, Dish is able to embrace the OpenRAN movement like few others can around the world. Without being inhibited by legacy technologies or traditional operational models, the Dish team can build a network from scratch, without making compromises or concessions. It is a dream-come-true for any network engineers; the opportunity to deploy a network exactly as you would want to.
"The open and intelligent architecture of our greenfield network will give us the ability to source a diverse technology ecosystem, including US-based solution providers," said Marc Rouanne, Chief Network Officer at Dish, and former Nokia executive.
"Mavenir will help us lay the foundation for an innovative software-defined network with the flexibility, intelligence and scalability to deliver applications that will redefine the US wireless industry."
As part of the agreement, Mavenir will provide Dish with a cloud-native OpenRAN software, which the new telco hopes will underpin the US' first software-defined 5G wireless broadband network.
While the obvious and most proclaimed benefit of the OpenRAN ecosystem is a wider array of suppliers, all promising there is no such thing as vendor lock-in, another significant upside to the OpenRAN movement is on the operational side of the business.
According to Tareq Amin, Chief Technology Officer at Rakuten, commoditised hardware and open software can lead to a 40% reduction in CAPEX costs for network deployment, but it is in the operations team that the real benefits can be seen. Amin has said the operations team should not exceed 350 employees when the entire network has been deployed, compared to thousands which are employed by rivals.
This is a considerable cost saving for Rakuten, which has allowed it to create 5G tariffs to challenge the status quo. At 2,980 Yen per month, Rakuten is offering mobile connectivity services at roughly half the price of competitors. Customers will have to wait for the full network deployment to experience the full wonder of cut-price Rakuten data, but this is an incredibly disruptive move.
The prospect of pricing disruption in the US is a very interesting one, as it is one of the most expensive markets in the developed world for data.
Average Revenue Per User (ARPU)
2020 ARPU estimates from Omdia's World Information Series (USD – $)
Although there has been much protest over the formation of Dish as a replacement for Sprint in the US mobile industry, this is a positive sign. There are of course plenty of hurdles which need to be overcome, however the construction of an OpenRAN network presents the opportunity for Dish to be incredibly disruptive on pricing when it is launched.
Dish only exists thanks to the merger of Sprint and T-Mobile US, though the major opposition to this transaction was on the grounds of competition. Firstly, critics questioned whether moving to three major MNOs was in the best interest of the consumer, and secondly, opponents wondered whether Dish would be able to create an offering which would match more established rivals.
Eyes should be kept on Japan to see whether Rakuten is a disruption or a minor irritation, but the promise of OpenRAN has been very glorious to date.
While the promise of starting from scratch is very attractive to a telco, Heavy Reading Lead Analyst Gabriel Brown notes, that is a significant issue as well. Starting from nothing means there is nothing there and in a country the size of the US, building a nationwide 5G network is no simple task.
One concession forced on Sprint/T-Mobile US by the Department of Justice was to offer Dish an attractive MVNO style agreement for seven years. This was one element bundled into the $5 billion deal to purchase the Boost prepaid service from Sprint. During this seven-year period, Dish will have to build its own 5G network, a monumental task according to Light Reading's Mike Dano.
Firstly, work has to stop on the NB-IOT network it was currently deploying. Secondly, Dish has got to find the cash to pay for the 5G network. Thirdly, work will begin on the core network, which Dish executives say will be completed within Year One. Finally, comes the access network.
As part of the agreement with the Department of Justice in greenlighting the Sprint/T-Mobile US merger, Dish will have to option to purchase any cell sites which the merger duo plan to decommission thanks to overlap. Outside of these purchases, Dish will have to deploy backhaul and radio equipment into the major cities, with a promise 20% of the US population will be covered by June 2022.
Thanks to the software-defined ambitions of Dish, a significant chunk of this deployment work can be saved, due to the weightier role of the data centre. That said, the US is a country with a population of 328 million spread over 9,147,590 km2, it is 3,937% larger than the UK. As much as we can talk about the advantages an OpenRAN network will offer Dish over its rivals, it will have to build it first.
An optimist will point towards a future where the OpenRAN-powered Dish can offer disruptive pricing strategies, similar to what has been done in India and will be done in Japan, to turn the US telco market on its head. The pessimist in the group will point out this is a company which has never built a network before, with a CTO who has vendor experience not telco, and a country which is monstrously large, geographically diverse and bureaucratically varied.
Get the latest news straight to your inbox.
Register for the Telecoms.com newsletter here.
You May Also Like
---