Carriers must 'get out of the way' on 5G – T-Mobile US
Carriers must 'get out of the way' on 5G – T-Mobile US
Telecoms operators are actively preventing 5G technology from reaching its full potential, according to T-Mobile US.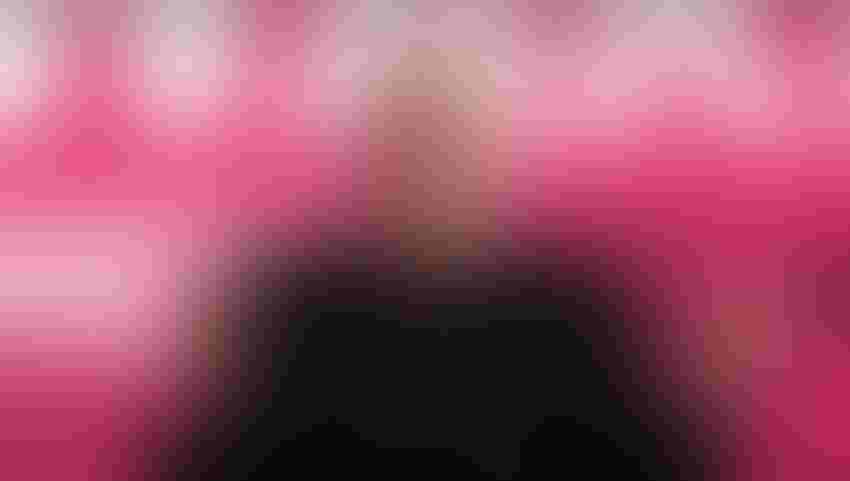 Telecoms operators are actively preventing 5G technology from reaching its full potential, according to T-Mobile US.
The US telco has unveiled plans to make life easier for developers working with 5G networks, including the creation of a new developer platform, a 5G technology hub, and venture funding.
As usual, the implication – and as usual it was far from subtle – is that the telco's rivals are standing in the way of 5G innovation, requiring T-Mobile to swoop in and save the day.
"5G will never live up to its full potential if the carriers don't get out of the way," declared Neville Ray, President of Technology at T-Mobile (pictured), speaking at a webcast presentation at the operator's innovation centre late on Wednesday.
"Building on 5G should be easy," Ray said. It is not, because the carriers' developer programmes were created for companies just like them: "massive enterprises with the resources and time to navigate a complicated maze of carrier processes and bureaucratic BS."
T-Mobile's signature style very much in evidence right there, despite the lack of the whooping and hollering that usually accompanies the operator's announcements. As an aside, Ray noted that "5G hype has been out of control," which was an interesting comment, coming as it did from one of the industry's biggest culprits. That said, Ray's point was that as a result of the hype, many people are now wondering why so few 5G developer innovations have emerged, and that's where T-Mobile's latest moves come in.
When developers have to work with telecoms operators they face a number of hurdles, including the lack of availability of experts, unclear pricing, and a certification process that "takes an eternity," Ray said. Furthermore, developers are navigating this quagmire at their own cost.
"When building for wireless, developers should expect a Silicon Valley model, but instead they find a carrier bureaucracy straight out of Basking Ridge, New Jersey," Ray said.
No prizes for guessing which major telecoms players have sizeable campuses there.
Key to T-Mobile's plans to change the 5G world is its DevEdge, a new platform designed to make it both easy and quick for developers to create new connected solutions. Amongst other things, developers can gain direct access to the T-Mobile network through a new developer kit that the telco will give away for free for the first 1,000 to sign up when it is available this summer. The operator also said it is working on streamlining the certification process for IoT solutions.
The telco also talked up its Tech Experience 5G Hub, a new 24,000 square foot innovation centre near Seattle, next door to its technology lab. Partners can use the hub to access new 5G capabilities, such as edge compute and network slicing, it said.
We also heard all about its plans to fund start-ups, the latest two being SignalWire and Spectro Cloud; its incubator work, alongside key partners including parent Deutsche Telekom and Qualcomm; and two new 5G network partnership deals inked with Disney StudioLAB and Red Bull.
And of course, it wouldn't be a T-Mobile event without some talk of the network that underpins it all. Ray took the opportunity to wax lyrical about 5G customer adoption, which he described as "through the roof," noting that 40% of its customers have a 5G device. Admittedly, that's not quite the same as having signed up to a 5G plan, but an interesting stat nonetheless.
He also shared the usual comments about increasing usage from 5G plan customers, and reminded us that 5G is also a credible alternative to fixed broadband: T-Mobile added more customers than any landline Internet company in Q4, including Comcast, Verizon's Fios, and Charter's Spectrum, he said.
T-Mobile doesn't do itself any favours with its over-hyped presenting style and insistence on slinging mud at its rivals, but in this instance, it is doing what industry watchers have been asking for some time: tackling the issue of services and applications that will be available thanks to 5G, rather than focusing purely on network coverage milestones. 5G is about much more than ever-increasing data bundles, and it's good to see a telco taking the initiative to make it happen.
Here are a couple of associated vids.
Get the latest news straight to your inbox.
Register for the Telecoms.com newsletter here.
You May Also Like
---