Apple has painted itself into a corner over cloud gaming
Apple has painted itself into a corner over cloud gaming
Despite allowing streaming services for music and movies, Apple has decided that streaming games is contrary to its app store rules.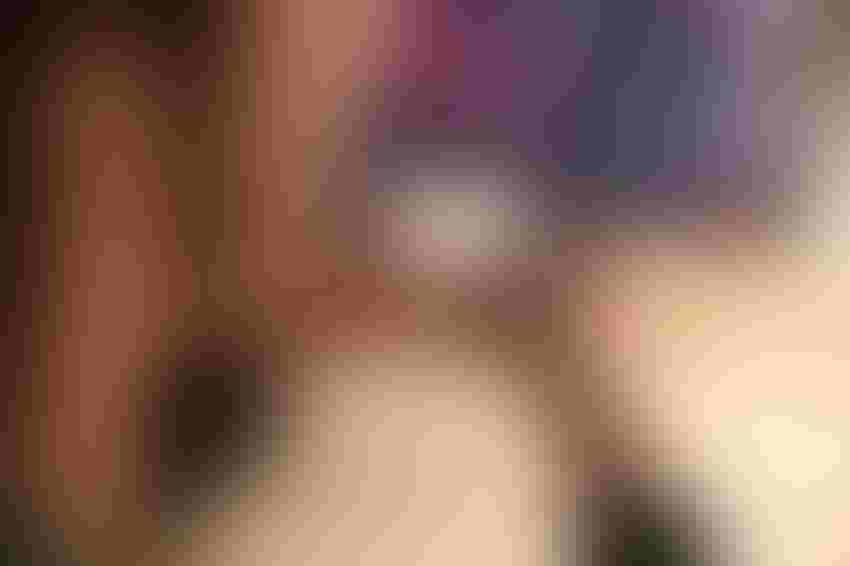 Telecoms.com periodically invites expert third parties to share their views on the industry's most pressing issues. In this piece Olivier Avaro, CEO of cloud gaming provider Blacknut, arguesApple's position blocking cloud gaming services from iOS isn't sustainable and only hurts its own customers as more carriers launch gaming services.
In the battle to win over the next generation of video gamers, the games industry has had a ringside seat as Sony and Microsoft have spent the last few months and several millions in marketing dollars showing off their latest hardware and game line-ups.
Much has been made of Microsoft's Xbox Game Pass, which for the first time allows subscribers to play premium Xbox titles on their mobiles – a move which moves the company beyond hardware and towards services, exactly the shift that helped make Apple the world's most valuable company.
However, Microsoft quickly found what Blacknut and other cloud gaming providers already knew; despite allowing streaming services for music and movies, Apple has decided that streaming games is contrary to its app store rules.
Apple claims it will happily allow cloud-based streaming of individual games as long as they have their own page on the app store and have been through Apple's approval process; surely they know how ridiculous this sounds. Blacknut's game catalogue is more than 400 games, so Apple's rules represent a totally unrealistic burden. Also, the vast majority of games offered via cloud gaming were originally launched on console or PC; just because they can be streamed to a mobile device does not make them the same as stand-alone mobile games for which the app store rules were created.
Where Apple was once an innovator and disruptor, it's now actively preventing others from innovating. By refusing to allow access to cloud gaming services on Apple devices it looks like a company dragging its heels against inevitable change, as well as creating a problem for carriers who are embracing cloud gaming as part of their 5G strategies.
Apple's stance is blocking its own users
The unique benefit of cloud gaming is that it allows anyone to play games on devices they already own – such as a smartphone, laptop or smart TV – instead of a dedicated games console. By removing the hardware requirement we also remove the need for physical media, allowing gaming on demand in the same way that we increasingly consume our music and movies.
Apple's official stance – which Microsoft swiftly and very publicly disagreed with – is that it's protecting users from seeing or playing unsuitable games. Globally, iOS devices only make up approximately 15% of the market, while in some mature markets this is much higher; for example, iOS activations in the US were at 44% in Q1 2020. But beyond the US, Android devices continue to dominate.
This means that, whilst it's not ideal to launch a subscription service that excludes Apple users, carriers know that it is only a minority of users that will be affected. Any iPhone users that really want to sign up for cloud gaming can switch to an Android device, or just play via a Smart TV or computer. In effect, all Apple is doing is reducing the choices open to its own customers.
Will Amazon and Microsoft's web-based work-around prompt a rethink?
Although Apple has blocked native iOS apps which deliver cloud gaming, it is possible to stream games via a Progressive Web App. PWA's are a way of creating a secure, web-based interface to a page or online service that is almost as fast as a native application on a device. As PWA's are compatible with any modern browser, they are device-agnostic, and a good option when native apps are not possible.
This is exactly the approach announced by Amazon when it revealed its forthcoming Luna cloud gaming service, and Microsoft has recently suggested that it will also take this approach to bypass the block on its native iOS app.
The message from both companies could not be clearer; Apple's stance will not stop their grand launch plans. Indeed, the increased speeds and lower latency delivered by 5G makes PWA's more viable as an alternative to native apps, as the performance differential is close to zero. This means that the longer Apple continues to block native cloud gaming apps, the more likely it is we'll see companies lose patience and create their own web apps as an alternative, cutting Apple out of the ecosystem completely – and losing revenues it might get by allowing a native app.
Is it about the money?
The cornerstone of Apple's dominance of the app ecosystem is the 30% commission it takes of any app download or subscription revenues. It's this commission that led to Netflix and Spotify to remove in-app sign-ups to their platforms, and it's the basis for Epic Games' ongoing legal tussle.
With Apple promoting its own Apple Arcade games subscription service, some commentators have suggested that it is blocking cloud gaming services in order to protect the 70% of app revenues it generates from games.
But Apple's existing stance of allowing companies like Amazon, Sky, Netflix and Spotify to give users iOS apps that allow them to access premium services shows the inconsistency of its current position.
Amazon is known to have negotiated a discounted commission of 15% for sign-ups to its Prime Video service, and earlier this year Apple revealed the existence of its 'Video Partner program' where, in return for integrating into its Apple TV service, participating apps can bypass the 30% commission and enable customers to make direct payments via existing payment methods.
Right now, cloud gaming is in its infancy; even optimistic forecasts predict $5B in revenues by 2023. Considering that Apple netted $22B from mobile games in the first six months of 2020, I don't feel that it is realistic that Apple is worried that cloud gaming will impact its bottom line.
5G is a game-changer for cloud gaming
As I've already mentioned, the launch of cloud gaming over 5G is important to carriers as both a new revenue stream, and a way to differentiate themselves from the competition. This year the global games industry will be worth a staggering $159 billion, and cloud gaming offers carriers and media companies a way to capture a slice of an industry that's outpacing every other entertainment medium.
Right now there are relatively few live 5G services, but this will rapidly change in the next 12 months. Blacknut is already offering 5G cloud gaming services for AIS in Thailand and POST Telecom in Luxembourg, and our team is currently working on multiple launches between now and early 2021. With each new launch by Blacknut and others, Apple's position only hurts more of its own fanbase as iOS users are unable to game on their devices.
The irony is that Apple's new 5G-capable iPhones announced this week are certain to fly off the shelves at exactly the same time carriers are pushing gaming as a major USP of their new 5G networks. With carrier sales of iPhones worth billions it is surely not possible to block the key service being used to promote 5G sales.  That's why at Blacknut we strongly believe it's only a matter of time before Apple changes its position in a way it can spin as a win-win for everyone involved.
Get the latest news straight to your inbox.
Register for the Telecoms.com newsletter here.
You May Also Like
---