Achieving the optimal mobile network synchronization
Achieving the optimal mobile network synchronization
With 5G, the mobile network requires more accurate synchronization to deliver new levels of spectral efficiency and aggregated bandwidth.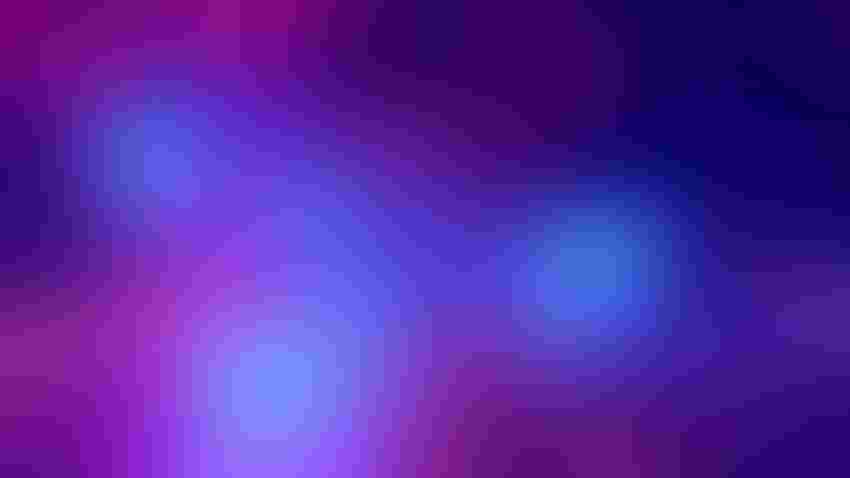 Telecoms.com periodically invites expert third parties to share their views on the industry's most pressing issues. In this pieceAnil Reddy, Senior Director Business Development APAC, Oscilloquartz and Hiroko Ashida, Global Alliance Manager, Service Provider Solutions Department, NEC, assess the 5G synchronization challenge.
5G brings a new era for mobile network services. From new consumer applications to innovative IoT and industrial use cases, 5G delivers unprecedented connectivity. On the enterprise level, 5G networks enable businesses to seamlessly integrate a wide range of fixed and portable network components such as cameras, sensors, valves, relays, or other intelligent devices into their industrial monitoring and control processes.
However, alongside opportunity comes challenge and 5G services require precise synchronization of distributed processes to function efficiently. Rolling out 5G without improving network synchronization can cause serious issues and fail to meet business expectations.
The 5G synchronization challenge
With 5G, the mobile network requires more accurate synchronization to deliver new levels of spectral efficiency and aggregated bandwidth. Advanced radio access technologies are applied to achieve higher capacity, lower latency, and better radio spectrum utilization. Carrier aggregation within a frequency band and intra-band carrier aggregation combine radio spectrum for high-bandwidth services. Such higher efficiency calls for stringent timing accuracy.
While Long Term Evolution Enhanced Inter Cell Interference Coordination (LTE eICIC) requires several µs, inter-site carrier aggregation and coordinated multi-point transmission in 5G pushes the limits of time accuracy below a value of 1µs towards several hundred ns. What's more, the architectural evolution from 4G to 5G provides new opportunities to disaggregate base stations into a radio unit (RU), distributed unit (DU), and central unit (CU). Time accuracy requirements are most stringent at the interface between the Distributed Unit (DU) and Radio Unit (RU).
Different approaches to improving synchronization accuracy
Time and frequency synchronization can be delivered to a network device such as a radio base station, a DU, or a RU in different ways:
Precision Time Protocol (PTP) delivers synchronization by transporting timestamped packets over an IP or Ethernet network. Any intermediate node negatively impacts synchronization quality. Alternatively, timing packets can be transported over dedicated bidirectional optical links, bypassing any intermediate switch for nanosecond-level accuracy.

GNSS constellations – such as the USA's GPS, European Galileo, or Chinese Beidou – provide highly precise timing from the sky. However, these systems can easily be jammed and spoofed, which makes them unsuitable for deployment as a sole source of timing.

Clocks built on cesium atomic technology can provide ultra-stable and precise frequency information. In combination with GNSS receivers and clock combiners, Enhanced Primary Reference Time Clock (ePRTC) configurations can also hold this time over extended periods of GNSS unavailability.
These different synchronization methods can be combined in a timing architecture that creates synergies and leverages the advantages of each technology while mitigating its weaknesses.
Combining synchronization technologies effectively
Historically, synchronization has been delivered from the core of a network to the edge. Very stable clocks – in most cases using cesium atomic technology – are locked to Coordinated Universal Time (UTC) with GNSS receivers in collocated grandmasters. Time and frequency information is delivered over the packet network using Synchronous Ethernet (SyncE) and PTP. However, the synchronization accuracy declines as the signal proceeds through a packet network from the core to the edge.
With 5G networks, we are facing a very challenging situation as the required timing accuracy at the fronthaul network is higher than in the backhaul and mobile core. What's more, the accuracy requirements are also more stringent than most currently installed packet networks in the core and in the radio access network can deliver. This means that new approaches are necessary.
Optical timing channel technology in core networks bypasses the routers and switches. PTP and SyncE are delivered natively over a dedicated optical wavelength to high-performance synchronization devices with sophisticated boundary clock functionality. Decoupling the synchronization network from the data path avoids the degradation in the core packet network and delivers a highly accurate timing signal over the dedicated optical timing channel to the radio access network.
In the fronthaul network, grandmasters constantly monitor the incoming synchronization signal and compare it with satellite-delivered time while GNSS-delivered synchronization can be used as a backup. In the event the high-performance optical timing channel in the core network is not available, edge grandmasters can initially deliver accurate synchronization in the radio access network from their integrated GNSS receivers.
Choosing the best timing solutions with the right partner
Mobile operators can leverage different strategies to best synchronize their networks for 5G. Some might initially install compact grandmasters in the radio access network to secure ultra-precise synchronization from the sky. Subsequently, the core network can be complemented by a dedicated optical timing channel to deliver precise synchronization from redundant core clocks. Mobile network operators can start from the core and upgrade with core clocks for higher stability and accuracy, improving the accuracy of synchronization delivery in the next step. For each operator to select and implement the right time synchronization solution that matches its strategy, it is essential to have the right partner and flexible solution.
As demand for URLLC services increases, RAN synchronization needs to become more precise to achieve the highest performance across the end-to-end (E2E) network. While the timing grandmaster might be located at the core, a timing-aware transport network is required to ensure information is transferred and synchronized to the edges.  This is where the right systems integration (SI) partner comes to play.
Synchronization solutions require deep knowledge and experience in the E2E network for holistic designing as well as technical expertise for the timing. The desired architecture and designs are different depending on the environment. Synchronization solutions must be built to accommodate the needs of individual operators, for example, Radio Access Network (RAN) architecture, distance, quantity, box-type or SFP-type, etc.
The right SI partner needs the technological and engineering capabilities (including RAN and Transport network expertise) to accurately grasp the customers' network architecture and meet their requirements for E2E synchronization, often over a multivendor network environment. Alongside global capabilities, system integrators need local engineering experience and capabilities for each location. Here, the right partnerships between SIs and technology solution providers are critical in delivering the right know-how and toolset that meet location-specific requirements.
Finally, operators need to understand the quality of their synchronization network. To achieve this, they need a monitoring solution that delivers a real-time view of their synchronization and timing architecture. For GNSS solutions, a sophisticated AI-based analysis has proven to be invaluable in identifying problems at an early stage. Such predictive maintenance helps to solve issues before mobile services are affected.
The resilience, accuracy, and holdover capability of core clocks are foundational to a reliable synchronization network. Sophisticated ePRTC solutions can be applied to secure timing performance even under the most unfavorable conditions.
Thinking E2E-first for 5G timing synchronization
The 5G journey is both exciting and challenging for mobile operators. Meeting the 5G synchronization requirements is a key imperative for operators to harness the potential of the new connectivity era.
To meet this challenge head-on, mobile operators can leverage the capabilities, experience, and knowledge of system integrators with a track record of designing E2E networks. Synchronization networks can be migrated in a modular way and each synchronization method can be applied independently. However, the best performance is achieved with an E2E approach.
The right SI partner can ensure the highest accuracy and resilience of the synchronization and timing infrastructure, even in multivendor environments. A timing-aware transport network ensures information is transferred and synchronized throughout the network — from the core to the edges. Given the synchronization market is quite niche, SI partners who have both network and synchronization knowledge and deliver synchronization and transport solutions can provide the roadmap to success in the 5G era.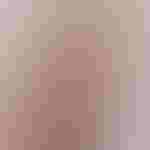 Hiroko Ashida is the Global Alliance Manager of Service Provider Solutions Department at NEC Corporation. She has been working for the global telecom Industry for over 10 years and now leads Open 5G xHaul Ecosystem including strategy planning.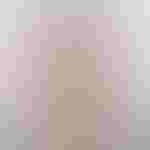 Anil K. Reddy is an expert in the time, frequency and synchronization industry and is responsible for the Asia Pacific sales strategy of ADVA's Oscilloquartz synchronization division. He has worked in the network timing sector for over a decade and specializes in secure, resilient PNT for critical infrastructure, time SaaS, GPS/GNSS time server, NTP/PTP client/server sync, 5G/IoT sync, and optical network sync.
Get the latest news straight to your inbox.
Register for the Telecoms.com newsletter here.
You May Also Like
---