A tale of two 5Gs and possibly more
A tale of two 5Gs and possibly more
We're still in the earliest stages of actually defining what 5G will be, and the opinions of operators are useful in outlining needs, evaluating early research efforts, and discussing business impact.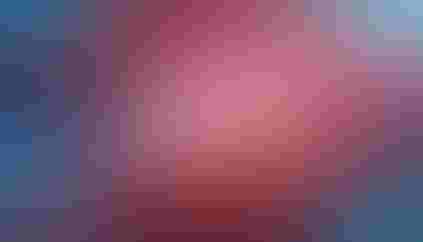 Telecoms.com periodically invites expert third parties to share their views on the industry's most pressing issues. In this piece Chris Cave, Director of Research and Development at InterDigital, reviews a recent survey into potential directions for the 5G standard.
My company, InterDigital recently sponsored a survey conducted by the Telecom Industry Association on the topic of 5G development and deployment – one of the first of its kind, and necessary reading in these early days of 5G.
Necessary reading because, quite frankly, we're still in the earliest stages of actually defining what 5G will be, and the opinions of operators are useful in outlining needs, evaluating early research efforts, and discussing business impact.
Standards development efforts are nearly always global and cooperative, even though engineers compete very hard to come up with the best solution. At the end of the day, the 5G effort will yield a set of technologies that will function seamlessly, delivering value to consumers, industry players, and emerging companies that will be able to leverage the efforts of standards development in creating new, defining products – very much like Apple did with 3G and the iPhone. But as we look at the start of the research effort, it's worth noting that 5G may turn out to be a tale of two approaches – and maybe more.
Two different sets of use cases: According to the study, which surveyed 58 executives at operators worldwide, the primary drivers for 5G are better broadband performance (67%) and the Internet of Things (74%). This points to two very different use cases, one of which is focused on very high throughput mobile broadband with a particular emphasis on indoor access, and one of which is designed to deliver a variety of alternative connectivities, whether ultra-low-power and low cost (think disposable sensors) or mission-critical/low latency (think self-driving vehicles).

Two different initial research drivers: The survey correctly points to Asia as the location where much of the early work has been done, and this is true for a specific reason: South Korea will host the Winter Olympics in 2018, and Japan hosts the Summer Olympics in 2020. Both are using the events as an impetus and time target for early research, and because of the nature of the events – video-heavy, high-end terminal devices, etc. – the focus is on mobile broadband above 6 GHz. Europe and North America, on the other hand, are being driven more by societal, business, and IoT goals, resulting in research with a greater component of multi-device, IoT, and non-consumer applications. Eventually they'll converge, but for now we have a bifurcation of focus.

Different approaches to radio access technologies (RATs): With different regions initially driven by different use cases, there's an impact on the early definition of the required RATs. One effort is focused on eclipsing performance of 4G networks, in this case peak user throughput, reduction of latency to as low as 1 ms, and the restructuring of the network to include joint access/backhaul. The other effort will look to define a more flexible access technology that has built-in support for the broad set of requirements associated with the Internet of Things (IoT).

Correspondingly different spectrum focus: Extreme mobile broadband will require larger chunks of spectrum only available at higher frequencies (> 6 GHz), driving the design of a clean-slate air interface that is optimized for such bandwidth sizes and the propagation characteristics of higher frequencies. On the other hand, 5G for IoT, which contains multiple uses cases with diverging requirements, will be more focused on lower spectrum bands (< 6 GHz) that have more favorable propagation characteristics, with less focus on peak throughputs.

Two "new" 5Gs, and one that grows on us: According to the TIA survey, a majority of operators expect substantial overlap between 4G Advanced and 5G use-cases especially at the first introduction of 5G. 5G will surely be marked by completely new air interfaces focused around new needs and capabilities – the sort of thing that, traditionally, has heralded the deployment of a new generation of technology. In other words, for these technologies, we won't simply be pumping LTE out in new spectrum bands. But the rollout of many other components of 5G, like LTE-LAA, Wi-Fi integration, Network Function Virtualization (NFV), Software Defined Networking (SDN), device-to-device communication, etc., will precede that "launch" moment as 4G networks continue to evolve and become yet another key component of the overall 5G network.

Traditional vs. newer licensing paradigms: In the prior "Gs" (2G, 3G, and 4G), operators have used licensed spectrum, based on a traditional approach.  Licensed spectrum will continue to be the foundation for 5G, but it won't stand alone as it does today. As the industry starts defining initial 5G requirements, the discussion of authorized shared access spectrum has emerged and in some cases is even seen as critical to 5G. Mobile operators looking to access as much spectrum as possible have shown support for shared and unlicensed spectrum as additives to licensed spectrum. For example, many operators have shown the interest to operate LTE in the unlicensed 5GHz band with LTE-U or LTE-AA.
These are all views that reflect a perspective on where things stand today, at the start line of the research race. The rear-view mirror point-of-view, once the technology is fully-deployed, is often quite different. Looking back on 5G, say in 2025, we'll see it as the collaborative-but-competitive, global, evolutionary effort that it will undoubtedly morph into, like all successful standards efforts. But for now, as the TIA operator survey shows, there are different streams and motivators that will need to be solved and bridged over the next few years.
Mr. Christopher Cave is Director R&D at InterDigital Labs, where he leads the development of advanced wireless technologies and Standardization for future cellular systems. Since joining InterDigital in 2001, Mr. Cave has held a variety of engineering and R&D management positions, focusing in the design and development of 3G, 4G, 5G cellular and WiFi systems. As an innovative leader within InterDigital, Mr. Cave has been granted more than 130 patents for his inventions in the areas of wireless technology and devices. Mr. Cave received his Bachelor's and Master's degrees in electrical engineering from McGill University in Montreal, Canada.
Get the latest news straight to your inbox.
Register for the Telecoms.com newsletter here.
You May Also Like
---