6G should be defined by our customers, not the operators
6G should be defined by our customers, not the operators
It is critically important we begin to conceptualise what the next generation of mobile networks means for the technology industry, our customers and society as a whole.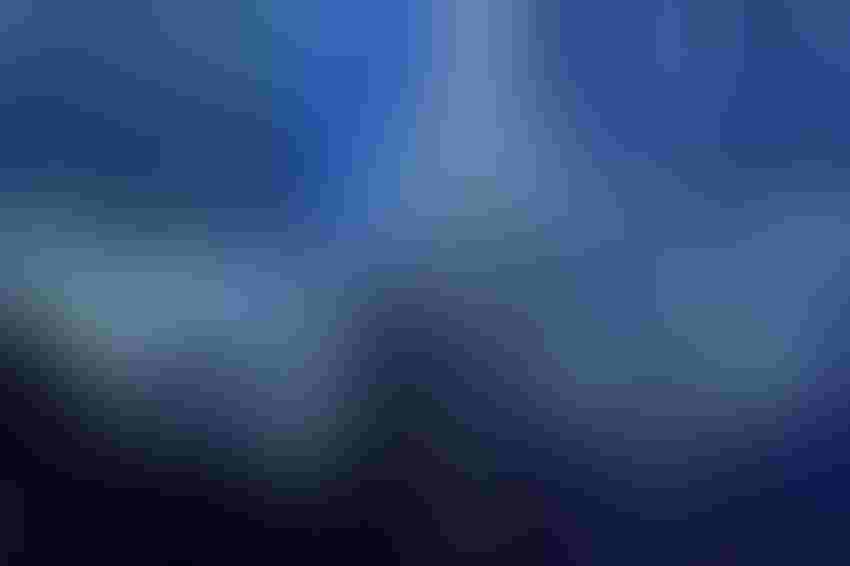 Telecoms.com periodically invites expert third parties to share their views on the industry's most pressing issues. In this piece Andrea Dona, Chief Network Officer at Vodafone UK, gives his view on how the telecoms industry should go about the development of the next generation of mobile technology.
While it might seem counter-intuitive to already be starting the 6G conversation, it is critically important we begin to conceptualise what the next generation of mobile networks means for the technology industry, our customers and society as a whole.
We must work now to ensure that 6G is governed by two key rules: defined by customers, not by the industry; and software oriented, rather than requiring hardware change. There are always enhancements that we can make to technology, but the industry cannot afford another hardware shift on the scale of the one we're undertaking as we introduce 5G.
Priorities – today vs the future
Expanding 4G to new areas, continuing the rollout of 5G, and introducing 5G standalone – those are our top three priorities in my network team today. Vodafone is leading the industry for 5G Standalone, and we expect to launch a commercial network for customers later this year. There is still a long way to go in the 5G era.
However, it will take years to create the standards that underpin 6G networks. To ensure our future mobile experience and innovation is not stalled by a technological glass ceiling, we should begin contributing to the preliminary and academic work as soon as possible.
As it stands, 6G is nothing but it could be anything. As the sixth generation of mobile technology, 6G must create a framework for new services and features that goes further than what we are capable of delivering today.
This is perhaps an obvious statement, but when creating something new it is always worth remembering the core mission statement; the purpose of each generation of mobile technology is to enhance the experience for customers, otherwise, what is the point?
In the case of 6G, the point might be to entirely change the way we see devices. Perhaps augmented reality glasses will become the must-have accessory supporting artificial intelligence capabilities through secure and reliable connectivity. This could become more realistic because of lower latency and increased throughput, potentially removing the need for on-device semiconductors and storage. In fact, devices might not exist at all as they do today because of split computing, where all data processing happens on the network edge or cloud enabling a completely new type of interface where every connected screen becomes your temporary, personal, and secure device thanks to powerful biometric authentication.
Differentiator from previous generation

Introduction of mobile telephony

Digital voice calls, SMS, MMS

Introduction of digital networks, increased spectrum efficiency for mass adoption, increased security, text-based communication, internal and international roaming

Digital voice calls, SMS, MMS, data/internet services (WAP)

Newly available spectrum, web browsing, greater voice and data capacity, increased data transmission at a lower cost

Digital voice calls, SMS, MMS, 4G data/internet services (IP native)

Lower cost of voice and data services, multimedia and internet over IP, enhanced web access, HD mobile video, backward compatible to previous Gs

Digital voice calls, SMS, MMS, Enhanced Mobile Broadband (eMBB), Ultra Reliable Low Latency Communications (URLLC), and Massive Machine Type Communications (mMTC)

Newly available spectrum, device-to-device communication, better battery consumption, faster data rates, higher connection density, lower latency, enhanced security, and greater reliability
Each generation is built on the foundations of the previous one, enhancing the existing experience by removing limitations.
For example, 3G introduced basic mobile internet services, such as web browsing and email. At the same time as 3G was being adopted by the mass market, video-on-demand was gathering significant momentum thanks to the popularity of sites like YouTube. But 3G couldn't deliver a good enough video experience on the go. Thanks to the technical advances of 4G, we were able to introduce video streaming to mobile devices. People often forget that the majority of the most popular services were not native to mobile. They were created for laptops and adapted to smartphones as the mobile technology enabled them to.
4G built on the success of 3G by analysing market trends and factoring those into the standards. 6G must do the same by identifying where 5G can be enhanced.
Right now, it is impossible to be specific. We don't have mass market adoption of 5G devices, and we are still exploring how the benefits of 5G – particularly 5G Standalone – will be incorporated into business models and existing applications to offer services and features that would not have been possible in the 4G era.
5G today is more than capable of delivering the services and applications that already exist, so we can't identify what elements need to be enhanced. Not to mention the additional benefits that 5G Standalone networks will bring. With lower latency, increased reliability, larger capacity for massive machine-type IOT, and greater flexibility to manage networks, there is no foreseeable use case right now that 5G couldn't satisfy. But that will change.
At this stage, all we can do is conceptualise 6G in an academic manner and build the right foundations for success. To do this, there are two rules which should be followed from day one.
6G needs to be defined by the customer, not for the customer
Every generation of mobile technology has been built for customers in the past. The telecoms industry has decided what the right way forward is and then built it. This worked in the past but the speed of innovation, and where that innovation takes place, mean that will not work in the future.
Arguably, it hasn't worked with 5G. Today, we are working closely with our business customers to identify how 5G can be incorporated into their business models and processes, because the use case isn't immediately clear. We've put the cart before the horse. Now, we're learning together which application of 5G can have the biggest impact on their business. We need to learn from this process and make sure the right people are part of the conversation at the right time.
It might be a more complicated process, but perhaps we should ask ourselves whether 5G adoption would have been faster and smoother if businesses and developers had been invited more meaningfully to contribute to the creation of the standards.
And secondly, 6G is a software-orientated evolution of mobile networks
So far, 5G has been challenged by the monstrous task of replacing equipment and adding higher capacity fibre links to every site across the estate, as well as developing a new core capability. This was a necessary upgrade that has already brought about huge improvements in service and shown customers – enterprise users in particular – what's possible from cutting edge connectivity. But it is a huge investment challenge.
So, as we are now future proofing the hardware, future work should focus on software. By shifting our business to a software-defined one, we can introduce new services and features faster, and manage operations and upgrades remotely. This is better for our customers for a variety of reasons. We can introduce innovations almost instantly, reduce our impact on the environment, work with a wider pool of suppliers and enable services that would not be possible otherwise.
Another trend which is worth mentioning is the gathering momentum of OpenRAN. This technology concept decouples hardware from software, introducing vendor interoperability for each component. The reason it is relevant here is that it also decouples hardware from the technology's upgrade path. OpenRAN, paired with the fact 5G is a cloud-native technology, means we can make improvements to our network without the time and labour-intensive job of overhauling all the hardware.
We can begin the academic work to deliver 6G, but that is all. Building the right frameworks by understanding how we could have delivered 5G better is a sensible approach – starting with what our customers need, and what we can afford.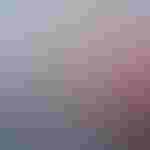 Andrea was appointed as Network and Development Director, Vodafone UK, in April 2021. This was part of a Group-wide restructuring that saw the creation of one European Digital & IT team and one integrated European network. Andrea joined Vodafone UK as the Head of Networks in March 2019 and has since managed the roll-out of Vodafone UK's 5G and fibre networks, the company's converged network strategy, as well as the delivery of the company's network transformation, rationalisation and digital agenda. Prior to this, he held a number of senior technology positions, such as Head of Network and Managed Services at Ericsson, and Network Deployment Director at T-Mobile.
Get the latest news straight to your inbox.
Register for the Telecoms.com newsletter here.
You May Also Like
---