5G threatens to crack mass market with affordable devices
5G threatens to crack mass market with affordable devices
As it stands, 5G is not a democratised technology, but that could change as a swarm of affordable devices promising to hit the market in 2020.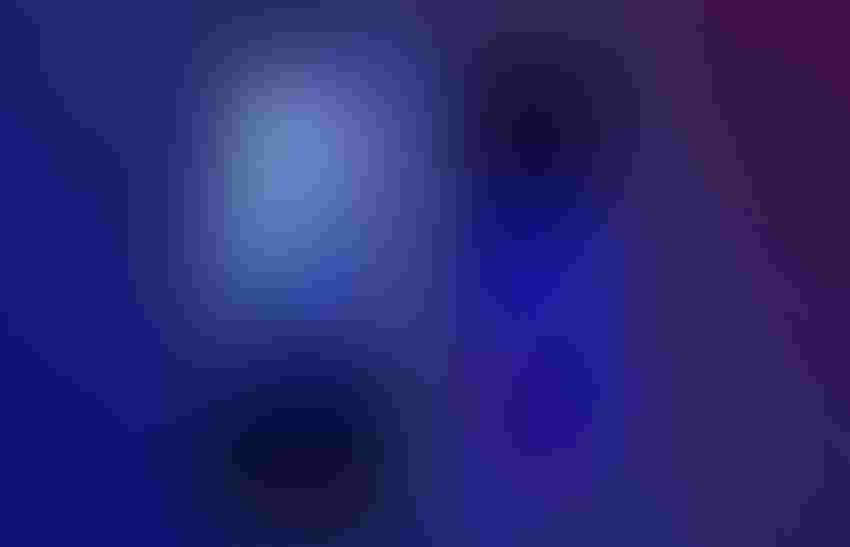 As it stands, 5G is not a democratised technology, but that could change as a swarm of affordable devices promising to hit the market in 2020.
This week sees tens of thousands of shade-dwellers hit the Nevada desert for the annual Consumer Electronics Show (CES), and in-between the quirky, faddy and ridiculous product promotions, there might be a few announcements worth keeping an eye on.
Starting with the distractions on show, CES 2020 certainly delivers.
Ivanka Trump will be on the keynote stage, diluted the male-dominance of the conference agenda, but perhaps ignoring the better-equipped, albeit less-celebrity attraction, women of Silicon Valley. Bathroom specialist Kohler is showcasing an Alexa-enabled showerhead with embedded speaker and microphone. PantryOn wants to automate your shopping-list. Tombot has a robotic Labrador puppy for those who want a companion without the messiness of real-life. And Manta5's Hydrofoil e-bike allows users to glide on water for a mere £5,800.
While all these products are quirky, and likely to be forgotten within weeks as there is no basis in reality, there are still some interesting announcements which could have a much more material impact on the connectivity landscape.
TCL Communications has not been hitting the headlines over the last couple of months, but it has stormed to the front-page with the announcement of an affordable 5G device. As it stands, 5G is not an inclusive technology. Devices have been designed for the wealthy as few would dream of paying the obnoxiously high prices which have been attached to the devices.
The TCL 10-Series features three devices, including the companies first attempt at incorporating 5G connectivity. The TCL 10 5G will make use of Qualcomm's Snapdragon 7-Series 5G SoC, as well as feature all the add-ons which have become commonplace on a smartphone. Most importantly, this device will launch in North America in Q2 2020 for less than $500.
"Our TCL-branded smartphones and mobile devices will be an important focal point for the larger TCL ecosystem moving forward, and with these powerful and accessible devices coming this year, we feel TCL is well-prepared to compete in any market around the world," said Kevin Wang, CEO of TCL Industrial Holdings.
The price is the most important aspect of this announcement. This is one of the first affordable devices to hit the market. There will be more over the next few months, most device launches are reserved for Mobile World Congress in Barcelona, which will be critical. 5G will only succeed if there are compatible devices in every tier of the smartphone market.
Qualcomm has been making a lot of noise over the last few months, especially when it comes to 5G chips which have been designed for the mid-tier smartphone market. The Snapdragon 765 might not have the power of other designs, but it has 5G compatibility embedded and is affordable for mid-tier ranges.
Staying on the topic of chipsets for mid-tier devices, MediaTek has also announced the launch of Dimensity 800 Series 5G chipset. This has been billed as a rival to the Qualcomm products, targeting mid-tier and mass market devices, while also supporting carrier aggregation and dynamic spectrum sharing. MediaTek has said these chips will be available by the end of H1 2020.
"Now that networks are deployed and gradually rolled out, affordable smartphones is the single most important piece of the puzzle that is still missing," said Dario Talmesio, 5G Practice Leader at analyst firm Ovum. "Pricing are going down really quickly, the challenge will be to have affordable 5G phones with acceptable specs, and there's work to be done for that yet."
Over the course of the next 12 months, Ovum estimates 5G subscriptions to exceed 63.4 million worldwide, rising to 250 million by 2021-end and 687 million by 2022-end. Ovum data takes into account all SIMs connected to the network, irrelevant as to what the device might be, with the team also forecasting 4G connections to continue to rise through to 2022-end, before the decline starts to set in.
TCL Communications might have stolen the headlines here, but it would be perfectly reasonable to expect numerous announcements around the $500 price-mark prior to and during MWC in February.
Another interesting product launch took place over at Lenovo.
This might not be the most affordable of laptops, but Lenovo is claiming the Yoga 5G is the first of its kind to have embedded 5G connectivity. If you happen to be one of those individuals who likes spending $1,499 on a laptop and who also happens to live in one of the few areas where 5G coverage is a reality, this might be the product for you.
Although this is an interesting development, perhaps the team is jumping the gun. 5G is one of the simplest ways to attract buzz to a product, though as 4G-enabled laptops would not be considered the norm nowadays, perhaps a step is being skipped. That is not necessarily a bad move forward, though it does make the price-to-entry considerably higher.
CES is not the traditional launching ground for devices, but the TCL news is very encouraging for the accelerated adoption of 5G adoption. Top-end devices might be what everyone wants, but the question is what the market can afford.
Discover further insights around 5G at the 5G World Insights & Resources hub
Get the latest news straight to your inbox.
Register for the Telecoms.com newsletter here.
You May Also Like
---