5G: from personal transformation to society & enterprise transformation
5G: from personal transformation to society & enterprise transformation
With 5G, the telecoms industry will roll-out network features and technologies that will drive digital transformation across society and enterprises.
Telecoms.com periodically invites expert third parties to share their views on the industry's most pressing issues. In this piece Neil Shah, Research Director, Devices & Ecosystems at Counterpoint Technology Market Research, Looks at some of the unique features and possibilities that 5G will bring.
Every decade has dawned on a new generation of cellular technology. The next decade will be all about the 5th Generation (or 5G) of 3GPP-led cellular standards. However, unlike 1G to 4G, which dealt with personal transformation, with 5G, the telecoms industry will roll-out network features and technologies that will drive digital transformation across society and enterprises.
5G is poised to drive significant improvements in capacity, throughput, latency and reliability. These can be combined to offer a plethora of new use-cases beyond personal communications. The capacity improvements will enable massive machine-type-communication (mMTC) on one end, while the lower latency capability will drive mission-critical machine-type-communication on the other. The different connected IoT applications, falling between these two, can be more efficiently deployed and managed within 5G networks and will drive social and business transformations at scale.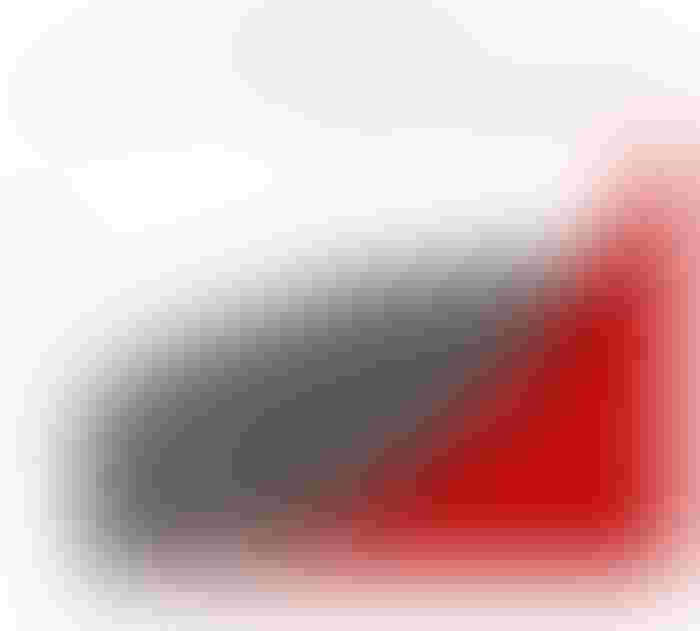 First phase of 5G deployment: 5G Non-Standalone architecture, all about throughput & capacity
The full benefits of 5G won't be unlocked at first. The initial deployments in Non-Standalone (NSA) mode, based on 3GPP Release 15 specifications, where 5G NSA will leverage the existing LTE core network (EPC) and radio infrastructure. As a result, we will see the major focus on 5G use-cases around Enhanced Mobile Broadband (eMBB) to provide greater bandwidth, throughput, capacity and connection reliability thanks to two new higher-order GHz radio frequency ranges, referred to as New Radio (NR).
5G NR NSA deployments will continue to rollout globally for at least the next three years. The focus will be on building denser urban Fixed Wireless Access (FWA) networks with an aim to offer fiber-like broadband access in-premises and outdoors. The key use-cases will include: bandwidth-intensive 4K UHD video; Augmented and Virtual Reality (AR/VR), and multi-point-of-view live video. Additional use cases will include cloud-based thin client computing to high-capacity and high-speed secure public hotspots. Throughputs of 20Gbps theoretical peak data speeds outdoors, and 100s of Mbps indoors, will help realize these use cases. Video content has been the most popular category and consistently taken the lion's share of operators' network traffic globally. Designing networks to constantly meet the content evolution is critical.
Furthermore, the breakout in IoT connections will be driven by 5G-NB (Narrowband) deployments that leverage key 5G technologies such as RSMA (Resource Spread Multiple Access) and Multi-hop Mesh Networks. RSMA will drive optimization for sporadic small-data bursts from tens of thousands of 5G IoT devices and a Multi-hop Mesh Network will solve coverage issues due to the fragmented placement of low-power IoT devices. These can help create cost and power savings. 5G-NB is designed to complement the evolving cellular Low Power Wireless Access (LPWA) technologies such as Release 13/14/15/16 specifications-based NB-IoT and LTE-M. The combination of these technologies will drive hundreds of millions of IoT connections globally across enterprises and wider society over the next decade.
Second phase of 5G deployment:  5G Standalone (SA) architecture, the real inflection point for 5G
The next phase of 5G rollouts based on 3GPP Release 16 specifications and specifically Standalone (SA) mode will drive the inflection point for the 5G era. 5G SA will comprise a standalone 5G radio (5G-NR) and 5G core (5GC), a simplified architecture not anchored to legacy networks. This will enable key mission critical low-latency IoT applications also known as Ultra-Reliable Low Latency Communications (uRLLC), never previously possible. uRLLC will unlock new IoT applications such as factory automation, remote robotics, remote surgery, highly- synchronized autonomous transport systems, tactile internet and likely many more unforeseen use cases. These applications require highly-reliable low-latency connections in the order of sub-5 milliseconds and even down to 1 millisecond, in some scenarios.
The 5G SA architecture will see the complete cloudification of access, transport and core networks. The extensive use of technologies including Software-Defined Network (SDN) and Network Function Virtualization (NFV) will drive this completely 5G services-driven architecture. End-to-End Network Slicing (Network function sets) is the core to achieving diversified 5G services requirements across a unified physical infrastructure. This can be thought of as different slices of a common network that are used to power different 5G use-cases. For example: an eMBB slice for high bandwidth and high throughput application, or an mMTC slice for low-bandwidth, low-throughput, low-power applications, or an urLLC slice for strict latency requirement use-cases. All driven by cloudified software atop the physical infrastructure. This capability will make 5G SA architecture highly scalable and efficient.
Operators' conundrum: NSA vs SA deployments
We believe the operators which have taken an early lead in 5G trials have likely already reached peak LTE network capacity and are looking to deploy 5G NSA starting as early as this year. Most of these operators hail from mature LTE markets such as S. Korea, Japan, USA and parts of Europe. Many other operators across China, Europe and emerging Asia are still waiting for the complete ROI on their LTE deployments and are in no rush to deploy 5G NSA. Some of these operators will likely leapfrog directly to 5G SA deployments to reap the complete 5G benefits. Spectrum availability and the accompanying regulatory requirements will also play a significant role in driving 5G service timing.
From an ecosystem perspective, different players – from components to devices are rushing to ride the first wave of 5G NSA deployments and will look to scale post 2022 as the operators begin to transition from 5G NSA to 5G SA. China will likely be the first country to jump directly to 5G SA at scale.
However, irrespective of the timing, the common themes prompting 5G deployments are enabling highly-scalable and highly-efficient IoT connectivity to transform businesses, cities and societies.
Neil Shah will chair the 4G Evolution track at 5G Asia 2018, taking place 18th – 20th September in Singapore. Find out more about the event and join him there.
Get the latest news straight to your inbox.
Register for the Telecoms.com newsletter here.
You May Also Like
---