100 days of spectrum sluggishness in Portugal
100 days of spectrum sluggishness in Portugal
Progress in Portugal's controversial 5G spectrum auction has been so slow that the regulator has been forced to change the rules to enable more bidding rounds per day.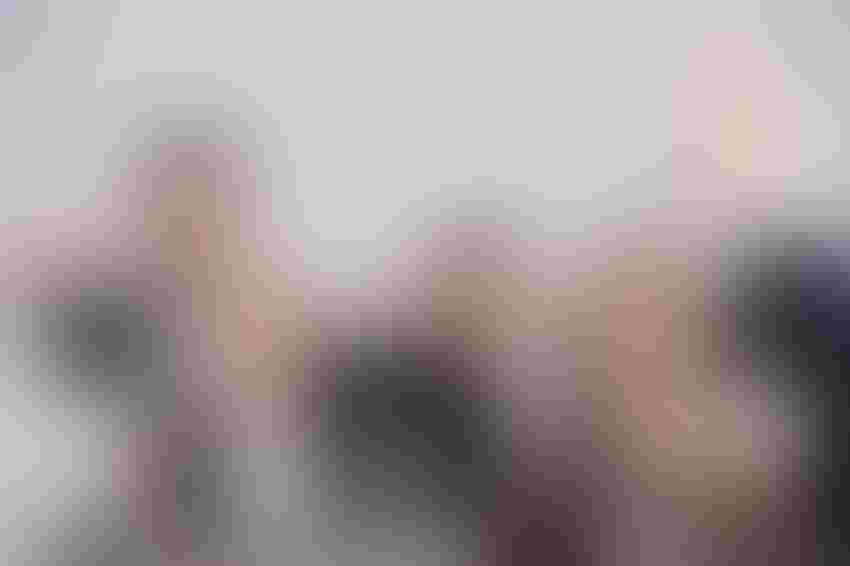 Progress in Portugal's controversial 5G spectrum auction has been so slow that the regulator has been forced to change the rules to enable more bidding rounds per day.
Wednesday marked the 100th day of bidding in the auction, in which the country's established mobile operators are battling it out, albeit in a highly leisurely fashion, for airwaves across multiple bands: 700 MHz, 900 MHz, 2.1 GHz, 2.6 GHz and 3.6 GHz. The pace has been so sluggish that regulator Anacom is starting to get seriously antsy.
Participants are consistently increasing their bids by very low price increments – around 1% much of the time – despite the fact that the rules allow them to go up by much bigger amounts, the regulator complained. As such, the progress of the auction to date has been "particularly slow," it said.
"In fact, there is a serious risk, if the pattern of bids observed so far is maintained, that the auction will last for a period much longer than initially anticipated (and much longer than the normal duration of these procedures in the vast majority of states of the European Union)," Anacom said in a statement this week.
"This could result in a disastrous delay in the development and launch of 5G networks," it warned.
Anacom also played the Covid-19 card, clearly as an attempt to nudge the telcos into action, noting that mobile networks have grown in importance as a result of the pandemic.
To try to get things moving, Anacom is now increasing the maximum number of bidding rounds per day to 12 from an initial six, and the current rate of seven per day, which came into force on day 81, again as part of a bid to crank up the action. As it did in April when it first increased the number of daily bidding rounds, Anacom will now carry out a short public consultation before – probably – bringing the new regulation into effect.
Given that, as of Monday, there had been 580 rounds of bidding already, it is anyone's guess whether doubling the number of rounds carried out per day will have a significant effect on the telcos' strategies; they clearly have not been too concerned about the timeframe thus far.
Anacom said it believes the measure will be sufficient to move things along faster, but it has not ruled out further rule changes, should it prove unsuccessful.
"In a scenario in which the auction is extended further, Anacom may consider other options, including disallowing the use of the minimum 1% and 3% increments that bidders can indicate in their bids," it said. So essentially, it will force the telcos to offer more for the spectrum each round.
Total bids after day 99 were at €318.8 million, which is not significantly higher than the €195.5 million reserve price, particularly when you factor in the many hundreds of bidding rounds that have come and gone. The operators are playing this one very cautiously.
Portugal's big three telcos – Vodafone, Meo and Nos – have made no secret of their anger over the 5G licensing process, particularly with regard to what they believe are auction conditions designed to give a new market entrant an unfair advantage. Anacom tweaked the conditions attached to the 900 MHz and 1800 MHz frequencies it reserved for a new player last year, addressing some of their concerns on pricing structures, roaming requirements and coverage, but it was not enough to stop the established players from complaining. One cannot but help but wonder if they are now making life difficult for the regulator as some sort of retribution.
Anacom has not yet revealed the result of phase one of the auction, that for the new entrant, which concluded in January, but Spain's MasMovil is widely tipped to have been the lucky winner, paying €84.35 million for three 5 MHz blocks of 1800 MHz spectrum and one block of 900 MHz frequencies. That part of the auction took just eight days, incidentally, and there was competition for the 1800-MHz licences.
Doubtless MasMovil is now champing at the bit to get started in Portugal, where it already has an MVNO operation, but the regulator will not reveal the final results of the auction until it is concluded. Despite Anacom's confidence that its latest effort to speed up the process will have the desired result, it would not be wise to bet on a quick outcome.
What's Portuguese for 'mañana'?
Get the latest news straight to your inbox.
Register for the Telecoms.com newsletter here.
You May Also Like
---