Wind Tre network sale delayed by Iliad and Fastweb
Wind Tre network sale delayed by Iliad and Fastweb
Wind Tre is having a few problems finalising the sale of its infrastructure because of existing network sharing agreements with rivals Iliad and Fastweb, it emerged this week.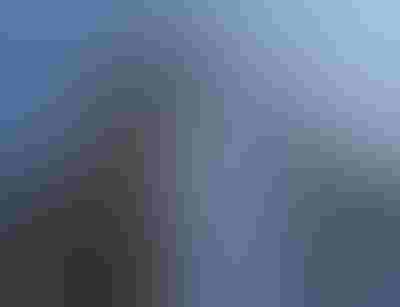 The Italian telco's talks with Iliad over the future of their 5G network sharing arrangement are proving complex, Reuters reported, citing unnamed sources, who also added that it has a similar issue with Fastweb, although discussions there are heading towards a positive outcome.
These negotiations are the reason for Wind Tre parent CK Hutchison's move last week to push back the longstop date for the satisfaction of the conditions required for the deal to close by three months to 12 February next year, the sources said.
That statement issued by CK Hutchison was not big news at the time. When Wind Tre formally announced that it would sell a majority 60% stake in a new wholesale fixed and mobile networks entity valued at €3.4 billion to private equity firm EQT in mid-May, it said it expected the deal to close within six to nine months. The new deadline from Hutch was hardly a huge delay.
But perhaps we should have paid closer attention to that announcement.
"The parties to the FTA [framework and transfer agreement] have not been able to reach agreement with relevant third parties whose consents are needed to satisfy the conditions precedent. The relevant Company subsidiaries will continue to hold discussions with relevant third parties and remain open to consider proposals in their efforts to satisfy the conditions precedent by 12 February 2024," CK Hutchison said.
Now we know – assuming Reuters' sources are correct – who those third parties are, the postponement becomes a more interesting affair.
Wind Tre's partnership with Iliad is relatively new, the pair having inked a deal back in January, admittedly after many months in the making. The deal covered the creation of a new 50:50 wholesale venture Zefiro Net, a wholesale player with Iliad and Wind Tre as its retail customers, with the remit of rolling out 5G networks in difficult-to-reach areas.
It makes sense that such a venture would be difficult to add in to a network spinoff. It's also noteworthy that Iliad is proving to be a spanner in the works in two separate network sales in Italy, both of them controversial, its opposition to TIM's plan to sell its grid to KKR being well documented. That's probably a coincidence though.
Fastweb and Wind Tre also have a 5G network-sharing arrangement in place. It's a longer-standing arrangement, having been inked in 2019, and therefore is likely to be easier to work around. Nonetheless, clearly things are not proceeding quite as smoothly as Wind Tre might have hoped.
It seems unlikely that the EQT deal would be derailed by this latest hurdle – and there have been others, including some fierce opposition from Italian trade unions – so we should probably expect it go ahead relatively early next year. In the meantime, those responsible for working out the T&Cs with Iliad and Fastweb will be working overtime.
Get the latest news straight to your inbox.
Register for the Telecoms.com newsletter here.
You May Also Like
---