UK 5G auction: O2 and the state win, Three and consumers lose
UK 5G auction: O2 and the state win, Three and consumers lose
The UK auction of 2.3 GHz and 3.4 GHz spectrum has concluded at a higher cost than expected, with O2 winning the most and Three the least.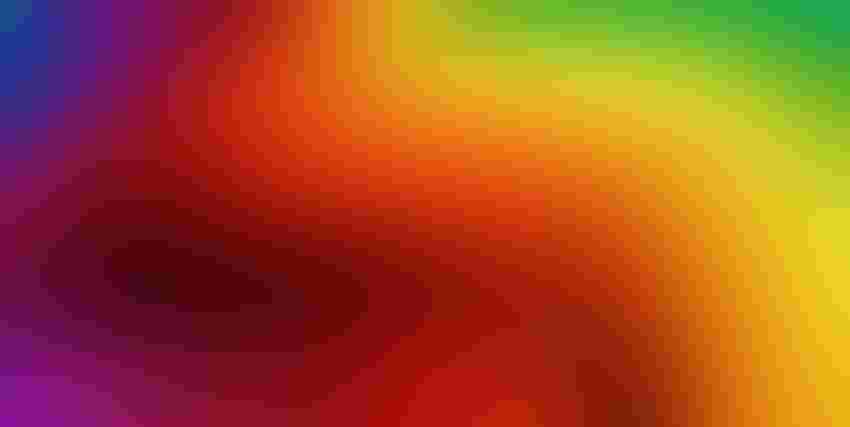 The UK auction of 2.3 GHz and 3.4 GHz spectrum has concluded at a higher cost than expected, with O2 winning the most and Three the least.
On offer was 40 MHz of 2.3 GHz band, to be used for 4G, and 150 MHz of 3.4 GHz band, to be used for 5G. The bidders were the four UK MNOs plus small-cell specialist Airspan. The total spent was £1.356 billion, well above previous estimates of £630 million to a billion, which might explain why Airspan didn't end up winning anything.
The big winner was O2, which got all the 2.3 and 40 MHz of 3.4 too. EE also got 40 MHz of 3.4 and Vodafone got 50 MHz, but Three only got 20 MHz of it. O2 paid £5.147 million per MHz for the 2.3 and £7.943 million per MHz for its 3.4. Everyone else paid £7.565 per MHz for their 3.4 so maybe there was some kind of premium attached to the winner of the 2.3.
"This is good news for everyone who uses their mobile phone to access the internet," said Philip Marnick, Spectrum Group Director at Ofcom. "As a nation we're using ever more mobile data on smartphones and mobile devices. Releasing these airwaves will make it quicker and easier to get online on the move. It will also allow companies to prepare for 5G mobile, paving the way for a range of smart, connected devices."
"The real winners in this auction are customers as O2 invests to further strengthen its award winning network," said Telefónica UK CEO, Mark Evans. "The airwaves we've secured allow us to further enhance our network, both now and in the future. We've thrown down a major marker for our future commitment to the UK. Our investment in 3.4GHz enables us to move forward to further improve connectivity whilst boosting the economy and laying the foundations for 5G in Britain."
"The acquisition of 40MHz of 3.4GHz spectrum positions us well for our launch of future 5G services and consolidates our position as one of the world's leading providers of communications services," said Marc Allera, CEO of BT's Consumer Division – i.e EE. "With this outcome, we'll continue to roll out the fastest 4G service to consumers and businesses across the UK, and now look ahead to the potential new services that 5G will offer, keeping our nation at the forefront of digital communications."
Vodafone and Three didn't issue canned comments, which given the generic and self-serving nature of those above is probably a good thing. Vodafone did offer the following table summarising its licensed spectrum holdings, which runs contrary to everyone else's assessment of the situation, including Ofcom, so we're not sure what all that is about.

It struck us that, after all its moaning about how little 4G spectrum it has, Three might have put more of an effort in to win at least some of the 2.3. We challenged Three about this and got the following statement: "We're pleased with our 5G holdings, which is the most important thing for giving customers what they want on their mobiles."
Three also provided the following table, which takes into account the 40 MHz of 3.4 and 84 MHz of 3.6-3.8 it got from the acquisition of UK Broadband. That's all well and good but if 5G is the only thing that matters, why the years of moaning about 4G that preceded this auction? This was an opportunity for Three to put its money where its mouth is and it declined to do so.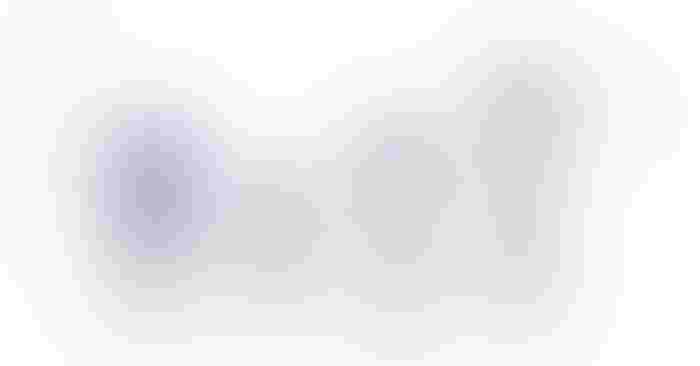 Some other people had stuff to say too. "The outcome for Three will do little to improve its precarious market position," said Kester Mann of analyst firm CCS Insight. "Having campaigned tirelessly for more favourable conditions, it was surprising not to see it spend more. It will be particularly disappointed to miss out on the vital 4G airwaves to support its data-hungry customers. Three remains sub-scale and without fixed-line assets in a market gradually moving towards multiplay services and today's outcome will do little to dampen doubts over its long-term future."
"That operators paid higher than expected prices is good for HM Treasury but not so good for consumers, as it leaves the operators with less money to invest in their 5G networks and services. In today's market, operators are capex constrained," said Bengt Nordstom of telecoms consultancy Northstream. "It would have made more sense for Ofcom to agree a set 5G licence fee with each operator, which would then leave them with more money to invest in their networks.
"The results of the auction confirm our view that the mobile industry has passed the stage where we should expect new entrants in national markets to build and launch new mobile networks that compete with the incumbents. This in turn makes the idea of a competitive spectrum auction even more strange. It was a given that the UK's four incumbent operators would win the 5G licences – therefore why would Ofcom drive up the prices?"
Nordstrom makes a good point. This auction was effectively a one-off tax of £1.4 billion on UK mobile phone users that the government doesn't seem to even attempt to justify. Even Three feels it's partially priced out of auctions on the basis that it doesn't have the subscribers to justify a greater outlay, but we have limited sympathy for that position.
Here is our table summarising the new licensed spectrum holdings for each UK MNO. We've also added a second one that includes all the UK Broadband 5G spectrum owned by Three in the 3.4 row, to show how that affects the proportion of total spectrum owned by each of them.
Get the latest news straight to your inbox.
Register for the Telecoms.com newsletter here.
You May Also Like
---